How Jewelry eCommerce business strategies OUTPERFORM retail sales, but at the same time EMPOWER jewelry retail businesses.

Dear jewelry designers, jewerly retail business owners, antique jewelry owners, and luxury jewelry businesses. I'm going to share with you, my own experience of empowering my parents gold and estate jewelry business. They started in 2011 as a retail jewelry business. Back in time, they were making 100K – 250K in sales per year. This was a limit for their retail store. They were not capable of making more.

During spring season in 2016, I started developing their eCommerce store. Now, after 4+ years of hard work, a lot of marketing tests and optimization they are making over $250.000 in revenue in just 1 month only from the eCommerce store. Feel the power of eCommerce?

And their retail sales are much better now. There are many customers coming from online to buy from the retail, especially high-end jewelry pieces.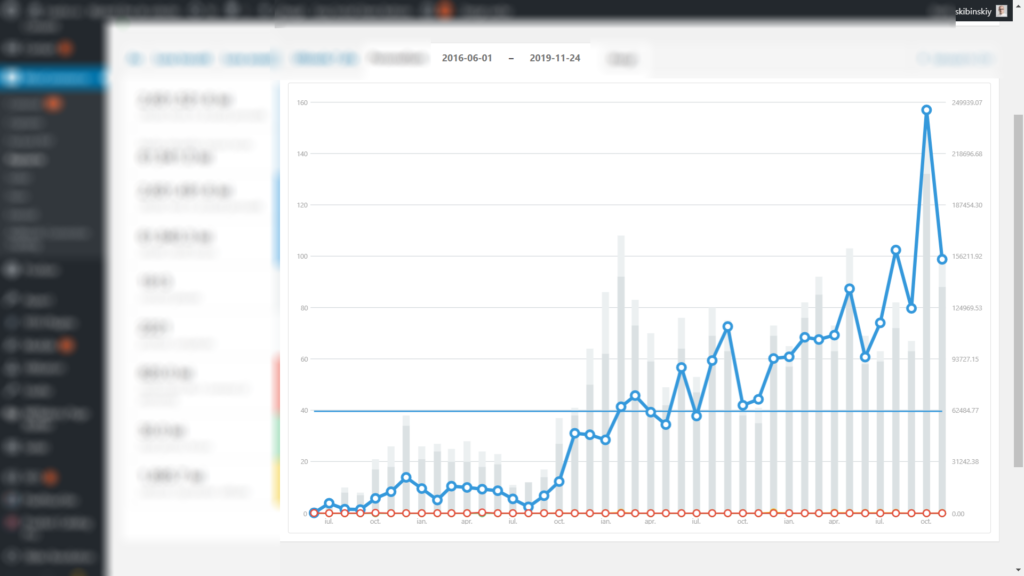 To understand better what type of jewellery my parents are selling, I will attach here a few pieces. The price range is between EUR50 – 45.000EUR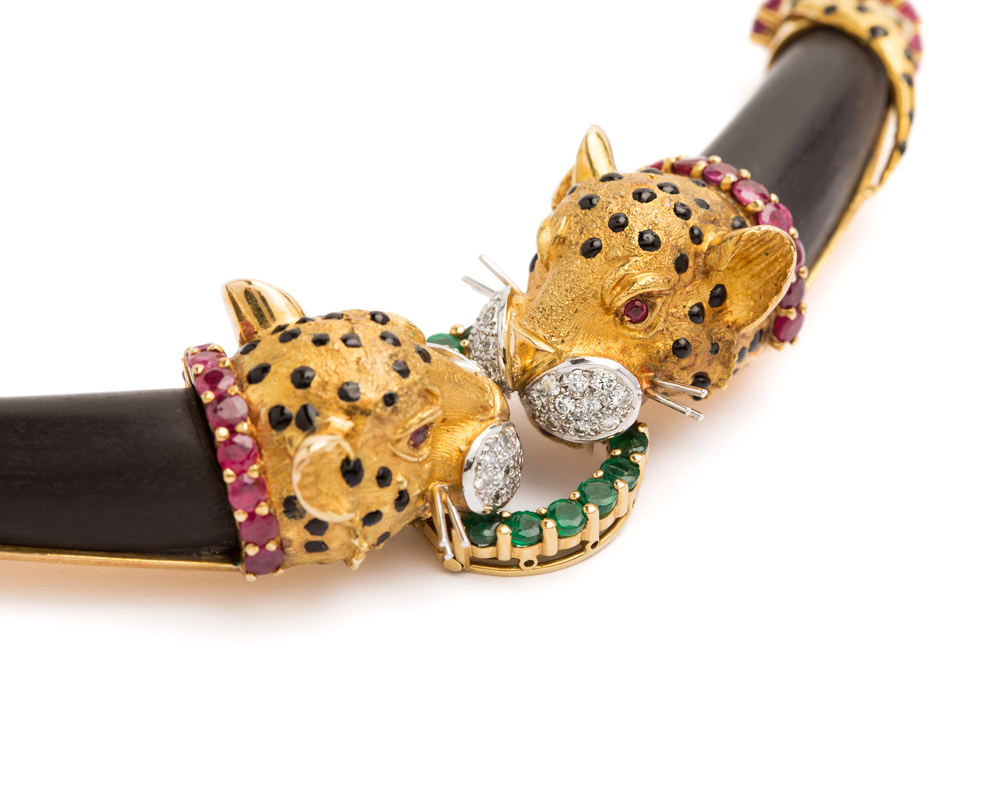 Now, prior to talking about Ecommerce strategies, I want to answer a few most common questions.
How do I get more traffic to my jewelry eCommerce store?
There 2 ways to drive traffic online. One is paid, the second one is organic.
Paid: Facebook Advertising, Instagram Advertising, Google Shopping, Marketplace Distribution, Amazon Advertising, Pinterest Advertising, Affiliate Marketing, etc.
Organic: Content Marketing. There are two types of content marketing, vlogging and blogging.
Which is a better eCommerce site/solution for the jewelry retail or artist?
I personally recommend you Woocoomerce or Shopify. Of course, there are custom solutions, and they are very expensive to develop, manage and scale. Let's take a look at USA eCommerce statistics: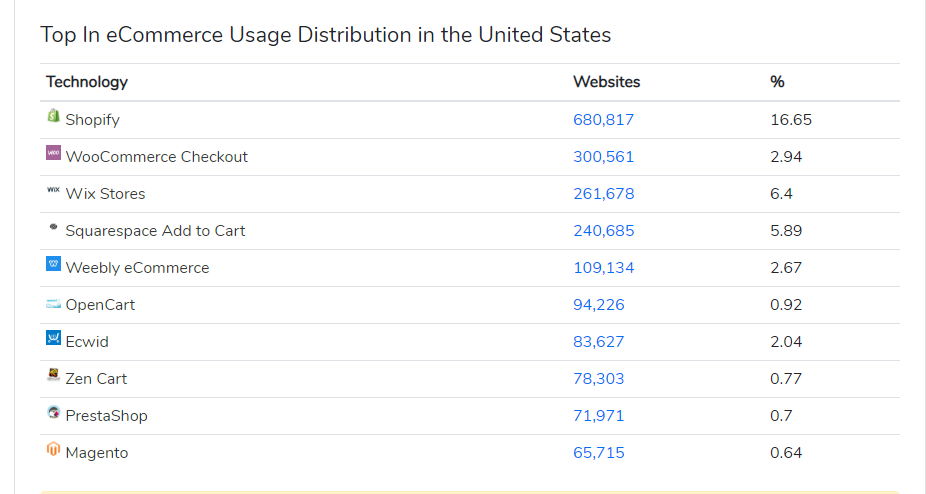 Shopify is in the top, and woocoomerce is second. I use both solutions for different projects. Shopify is for non-technical users. Woocoomerce is addressed for technical people, becouse you have to understand how to manage hosting and server.
What is a good jewelry eCommerce store conversion rate?

The conversion rate varies and depends on your jewelry prices, designs, visuals and marketing channel. I got between 0.40% up to 5%. However, it's VITAL to find jewelry designs that have a better conversion rate, otherwise, you will waste your money on advertising. Usually, from 100 products only 5-15 jewellery pieces are gonna bring all the sales. So you have to work a lot to produce and exposure as many jewelry pieces as possible. In that way, you can find pieces that will bring you more sales and will take your jewelry eCommerce and retail business to another level.
Jewelry eCommerce and why it's so powerful.
You can't drive a ton of web traffic of potential buyers from all the world into your retail store, right? It's only possible with an Ecommerce jewelry store.
How you can exactly measure marketing effectiveness for a jewelry retail store? It's nearly impossible. But it's possible with eCommerce!
If you can't measure jewelry marketing effectivness, and know the results, you can't possibly get better at it. What gets measured gets improved.

It's hard to measure marketing investment and effectiness of retail store. But it's very easy with ecommerce.
You will not be able to efficiently increase your retail sales without eCommerce. Period. There is nothing to think about. Shall you start it or not!? OF COURSE, YOU MUST START THE E-COMMERCE RIGHT AWAY. WITHOUT ANY DOUBTS!

My parents were doubting 4 years about starting eCommerce. I hope you are not going to procrastinate after reading this blog post.

Let's cover the Ecommerce jewelry marketing strategies.
1. Facebook and Instagram Jewelry Ecommerce Marketing Strategies
Here is a short story about how we started using Facebook and Instagram for our jewelry ecommerce store. First 3 month were negative with low return on advertising spent. However, during the 6 months, I managed to develop a sustainable eCommerce jewellery marketing strategy and structure.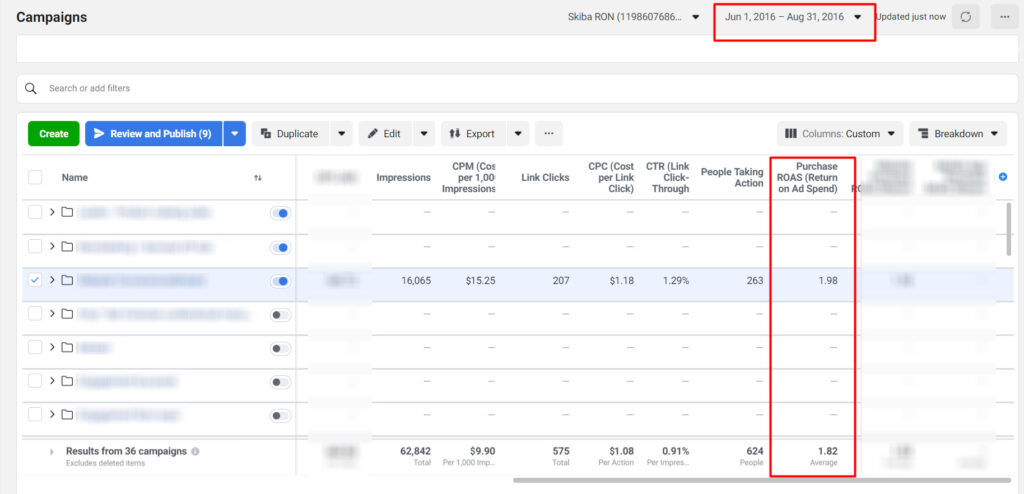 Finally, by the end of 2016, we become profitable, in just 6 months, and for every $1 invested in advertising, we earned back $6.6. In other words 660% ROAS: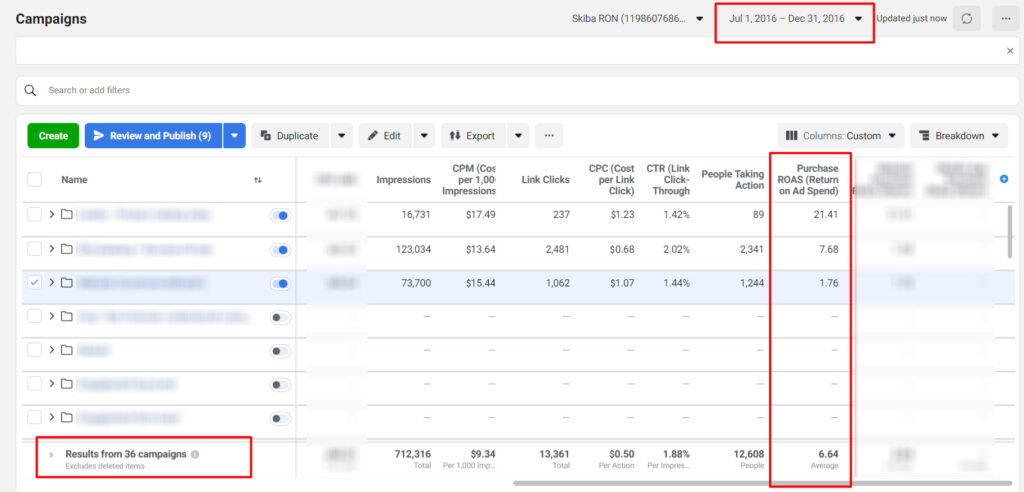 Since then, I only see the growth of the eCommerce and retail store each year. In 2017 we got 831% ROAS:
Things get better in 2018 and we achieved 1165% ROAS: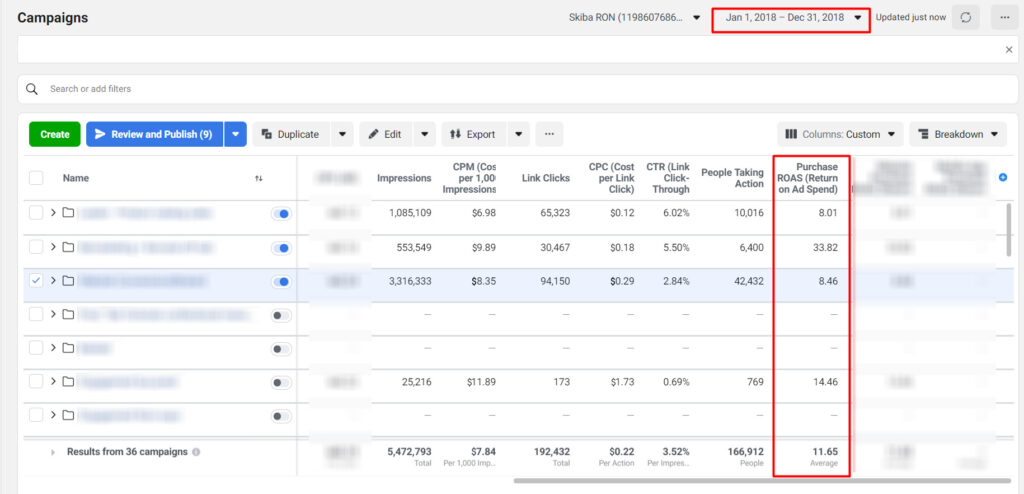 And this year we are reaching 1500% ROAS. In essence, doing only Retail means that you limit yourself from the growth. As I said, in order to grow you have to clearly control and measure your marketing activities and stats. Only eCommerce can give you this possibility.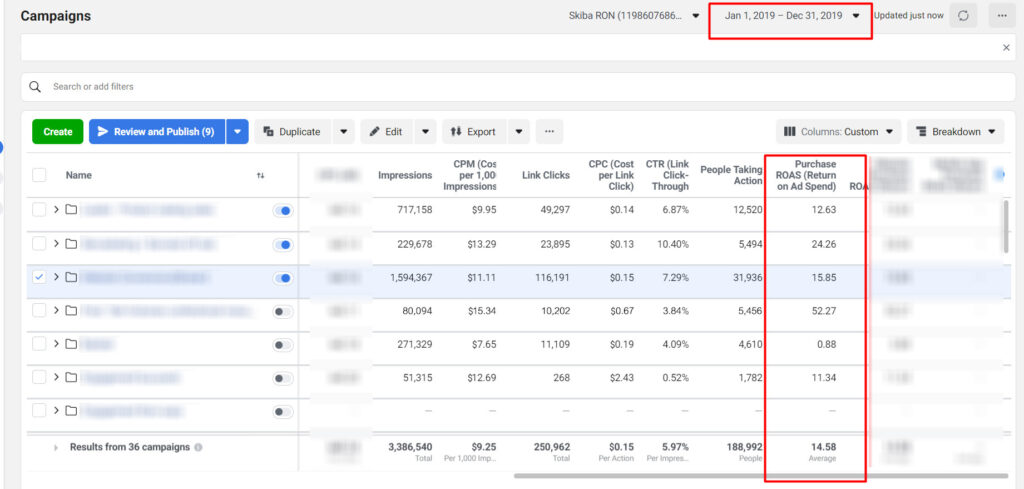 2. Jewelry Ecommerce Content Marketing and Google Maps
If you are reading this, then content marketing works. Period. Start producing content about your passion – jewelry! And you will see business growth! Content is King.

In this graphic, I show how we went from 0 to almost 10.000 organic visitors per month to our eCommerce store, only from google search without investing money into advertising. This a result of 100 blog posts about jewelry.

A small part of them become loyal customers each day. Moreover, they invest thousands of dollars in our jewelry each month.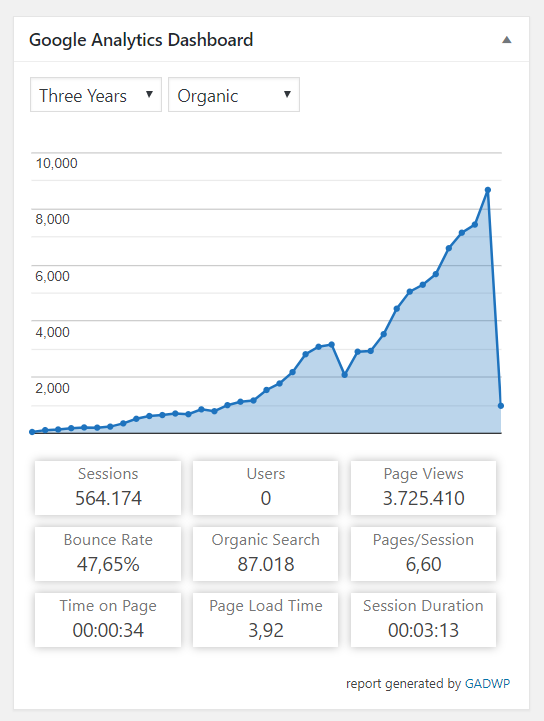 In addition to that, content marketing helps your online and retail store to be featured in Google Maps Places, like in the image below: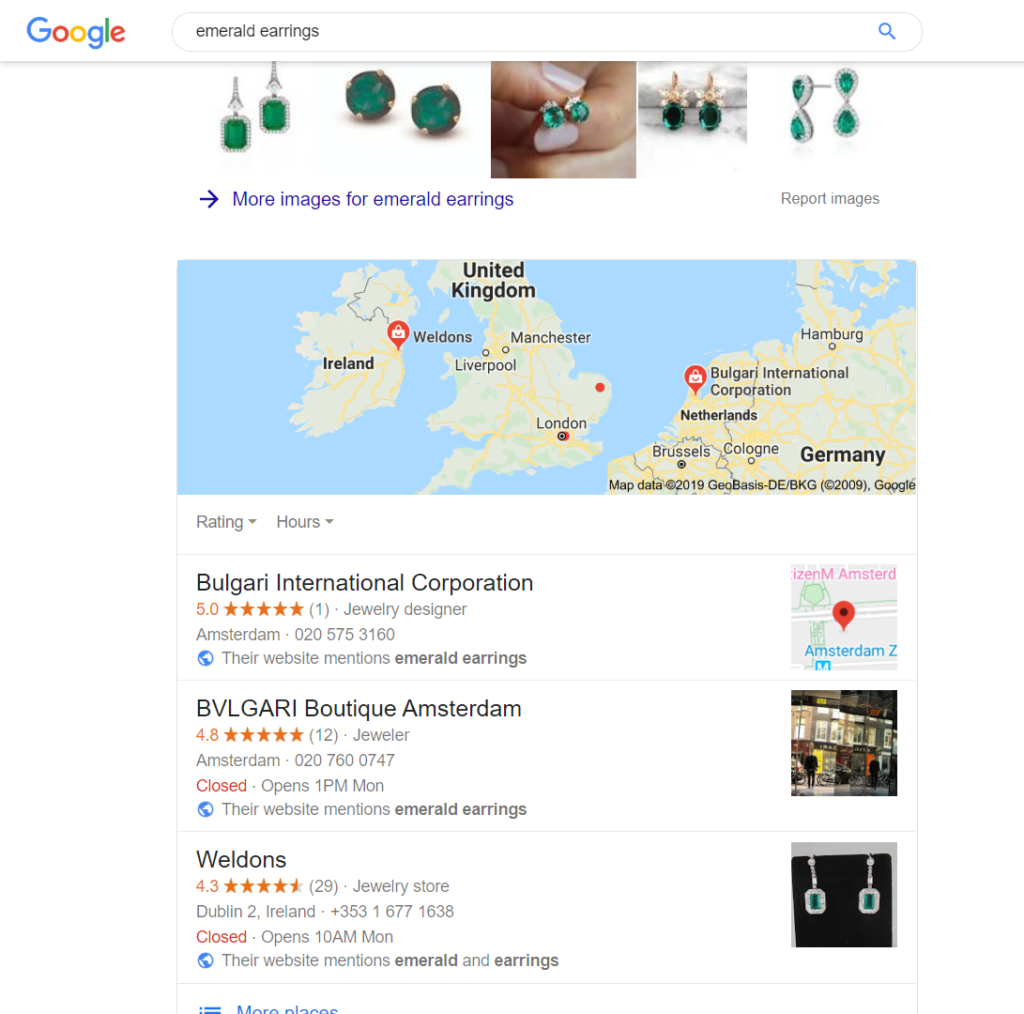 3. Google Shopping For Jewelry Strategy
Google Shopping is one of the best sources to bring more sales and loyal customers. Google Shopping Advertising, can be found or mentioned as Product Listing Ads or PLA, now become the most used advertising format for jewelry retailers. Google Shopping advertising handle 80% of retail search advertising spend.
This is how it looks like:

And this is the official video on how to use it:
4. Pinterest as a Jewelry Ecommerce Strategy
Pinterest now is one of the cheapest ways to drive traffic to your website and I strongly suggest using it as a marketing channel. In general, you can expect to pay around 10 cents to $1.50 per click at Pinterest. The minimum bid to drive traffic to an eCommerce store is 10 cents per click.

Don't forget to remarketing your Pinterest Traffic using Facebook Dynamic Ads or Google Display Dynamic ads. Otherwise, you may get a low return on advertising spent.
5. Connecting your eCommerce Jewelry Store to multiple online marketplaces
One of the best ways to scale your Jewelry Ecommerce Brand is by connectin it to marketplaces like Amazon, eBay, Etsy, Nordstrom, Walmart, Wish etc. Majority of them are available only for the USA. However, you can find alternatives for your country on the internet as well.

Most importantly, you can use a special software solution where you can manage every marketplace from 1 single place. It saves a ton of time and money. Please take a look at the following blog post:
25 Best Software for Multichannel Listing and Inventory Management
6. Ecommerce Video Marketing + Google Display Ads Strategy for Jewelry
There are two types of content! Commercial and Non Commercial. Both are good, but Non-Commercial will always outperform the first one. I prepared examples for both.
7. Amazon Advertising for Jewelry Ecommerce
Amazon is not for everyone. You must have at least 30K monthly marketing budget to be accepted in the amazon advertising system. Using Amazon Ads you can do both, promote your products inside Amazon Account or Drive traffic to your website. The second option is better for building a brand and data management.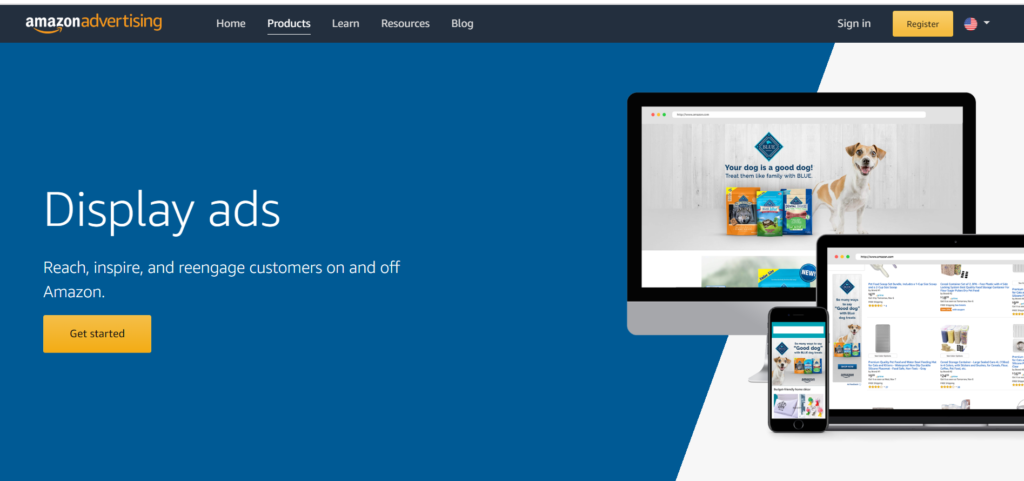 Recommendations to read:
Jewelry Website Design Examples Every Store Must Model
Jewelry Marketing Budget How Much to Invest and What to Expect
45 Soft and Hard Skills Jewellery Marketing Expert or Director Must Have
Luxury Jewelry Marketing 1500% ROI from Facebook Advertising [Case Study]
Jewelry Branding, How to Dominate the Customer and Sell More
34 Jewelry Conversion Rate Optimization Strategies
Jewelry Advertising Mistakes, Analytics, Examples, and Channels
In conclusion:
I want to thank you for reading this blog post. I sincerely wish you to achieve faster growth for your eCommerce and retail jewelry business. And if you need me and my team to help you, contact us via chat or email.