One of the questions that arise during jewellery marketing budget planning is how much to invest? We will cover it right now.
Ideal Marketing Budget for a New Jewelry Brand is 20%
My rule is investing 20% of the revenue in marketing. This percentage depends also on your profit margins.
If you are a new brand aim to spend 20% of your desired goal in marketing.  If you want to make $1.000.000 a year, the reasonable investment in marketing will be $200.000/year.
Sometimes you can invest less than that and get a HIGH return on investment. For instance, a marketing and freind of mine Zach Radford, the CEO of Profitableads.com, has a great example.

He got $1.000.000 in sales in 90 days with only $8000 spent on Facebook Ads. His ReMarketing strategy made 153 Sales with $7000 average order value. This is 12,400% ROAS. MAGIC. As you can see you, the return on investment also depends on AOV – average order value.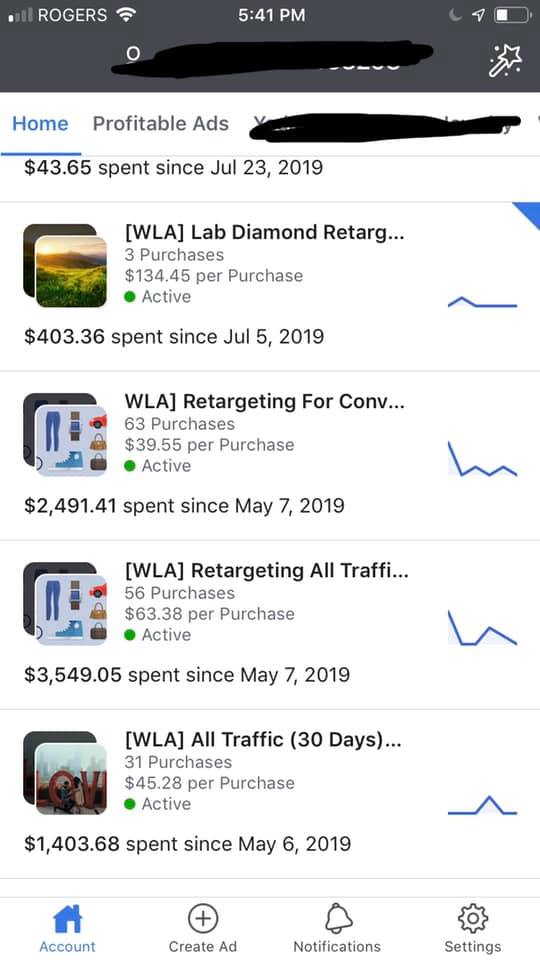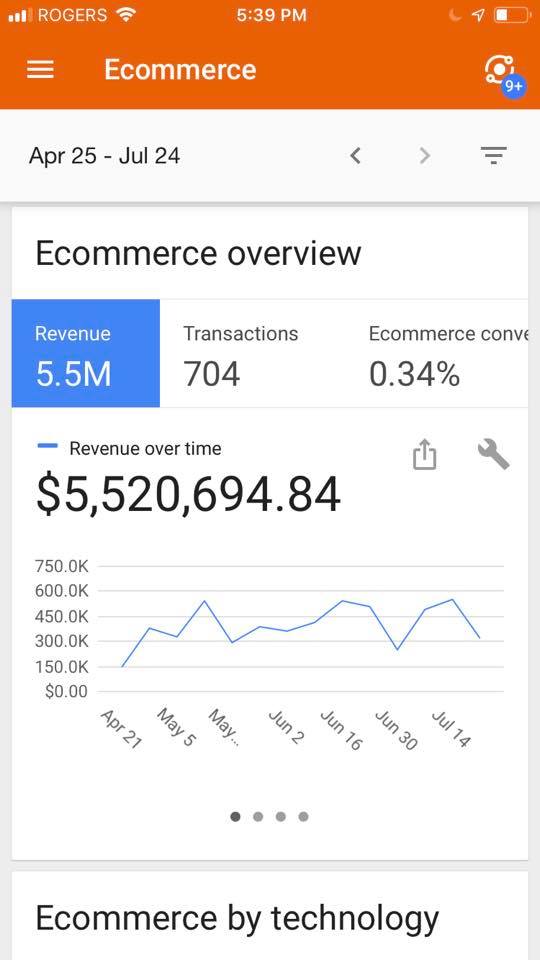 Jewellery Retail Marketing Budget – Traditional or Digital Marketing?
I do not recommend to use traditional marketing if you have a limited budget, like television, radio, print advertising.
I'm PRO investing all budget in a Digital Marketing that allows you to get fast data/statistics, manage and optimise all the marketing campaigns for better Return on Investment. I already explained in this case study how we revived a jewellery retail brand allocating all the budget into digital marketing strategies. Please read it here: Luxury Jewelry Marketing 1500% ROI from Facebook Advertising [Case Study]
Budget to invest in Marketing Foundation (the USA and UK Markets)
Brand Identity: 10.000$ (2-month duration)
Marketing strategy 5.000$-7.000$ (1 month)
Website design and development: from 15.000$ (3 months)
Photoproduction from $5.000 (Ongoing or 1 month)
Jewelry Marketing Agency from 2500$ month (Ongoing)
Budget to distribute across marketing channels
Based on marketing strategy provided by an expert, you or your marketing team will have to spread the budget across following marketing channels and strategy efficiently:
1. Facebook Ads (Mandatory) 25%
2. Instagram Ads (Mandatory) 25%
3. Youtube Ads
4. Marketplace Distributions
5. Google Shopping (Mandatory) 10%
6. Google Display Ads
7. Google Search
8. Microsoft Ads
9. Pinterest Ads (Mandatory) 15%
10. Linkedin Ads
11. Twitter Ads
12. Influence Marketing
13. Email Marketing (Mandatory) 5%
14. Strategic Partnership Marketing
15. Native Advertising
16. Messenger Bots
17. Snapchat Ads
18. Affiliate Marketing
20. Content Marketing (Mandatory) 10%
21. SEO (Mandatory) 5%
22. Amazon Advertising
I outlined the most important one with a bold text.
What RETURN ON INVESTMENT YOU CAN ACHIEVE and What to Expect?
Once again, ROI for a JEWELRY brand depends on product prices, designs and country.
If you are selling fashion, non-expensive jewellery, with high-profit margins, then a 400% ROAS is considered excellent.
When selling gold and silver jewellery, aim for a minimum of 1000%.
My record in a gold jewellery niche was 5200% ROAS. It means for every 1$ invested in advertising; we were getting back 52$.  However, it's imperative to validate your jewellery designs before pushing more money in marketing. Some jewellery will bring you HIGH ROAS some of them will not. Having that in mind, you have to test and find those winning jewellery designs while advertising and build your marketing around them. In that way, you can ensure a better ROAS.
When you are selling luxury, expensive jewellery, you can get 12400% ROAS as  Zach Radford did. To make it happen, you have to study and practice digital marketing for many years.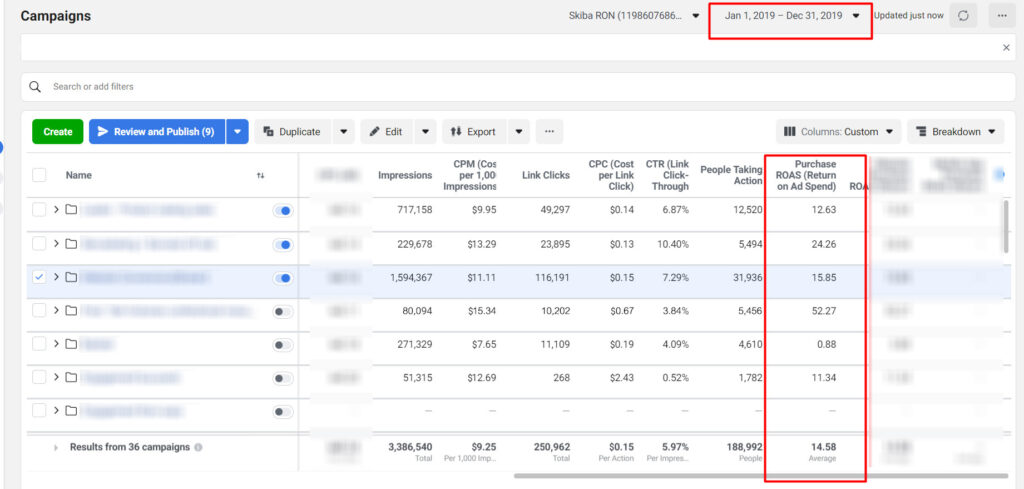 If you are planning to hire a jewellery marketing expert to manage your budget, you can send me a message via chat on the right corner or contact me at alexander@alldgt.com.
Ps. If you need all statistics and facts about jewellery market here is the source when you can access premium data: Global Jewelry Market – Statistics & Facts
Also, feel free to read more jewelry marketing blog posts that will help you grow your business:
Luxury Jewelry Marketing 1500% ROI from Facebook Advertising [Case Study]
Jewelry Branding, How to Dominate the Customer and Sell More
34 Jewelry Conversion Rate Optimization Strategies
Jewelry Advertising Mistakes, Analytics, Examples, and Channels