This blog is not only about conversion rate optimization (CRO). It's about improving the cost per customer acquisition. Using the strategies I describe, you'll improve your marketing performance by up 10 times. In other words, this blog alone is worth millions of dollars. All the techniques below are necessary to achieve the high profitability of your business through efficient advertising.

Some of the strategies are not easy to put in place and require a series of hard and soft skills to master. For example, you may need to involve experts from different niches. Starting from Photography, Videography, Copywriting, User Interface/ User Experience, Brand Strategy, Web Development, Conversion Rate Optimization, Digital Marketing, Data Analysis, Modelling, and finishing by the person who understands and leads all the processes.
Before we get started, I will answer a frequently asked question.
What is the industry standard jewelry conversion rate (CR)?
Hard to answer that question. The conversion rate on my projects is between 0.01 and 10%. It depends on marketing channels, advertising goals, product prices, pictures, design, demographics, devices, cold traffic, warm traffic, brand recognition, and so on. 1% can be considered as the industry standard. But for a new luxury brand, for example, you can see a very low conversion rate. Even 0.01% CR can be very profitable for a luxury brand when from 10,000 website visitors 1 is buying. All that matters, in that case, is customer acquisition cost. Of course, Conversion Rate optimization is important and I will give you 34 strategies to optimize it, regardless of whether you are a low-end, middle, or high-end jewelry brand.
As you understand, CRO optimization starts from your website traffic source. To validate one of the following hypotheses, you need tons of traffic. Otherwise, you will not get clear data to make a decision. I will be using terms such as CRO which means Conversion Rate Optimization and CPA that means Cost Per Action or Cost Per Result, Cost Per Acquisition, Cost Per Purchase.
Please read it carefully, and also pay attention to detail, try to connect my ideas with your ideas…and come up with something better.
1. CRO/CPA by Advertising Channel
Some of the advertising channels may perform better. Sometimes one advertising channel may perform better for a specific product. The jewelry design that does not perform well on Facebook may perform well on Google Shopping. It is always a good idea to test different channels and different products to optimize your conversion rate or customer acquisition cost.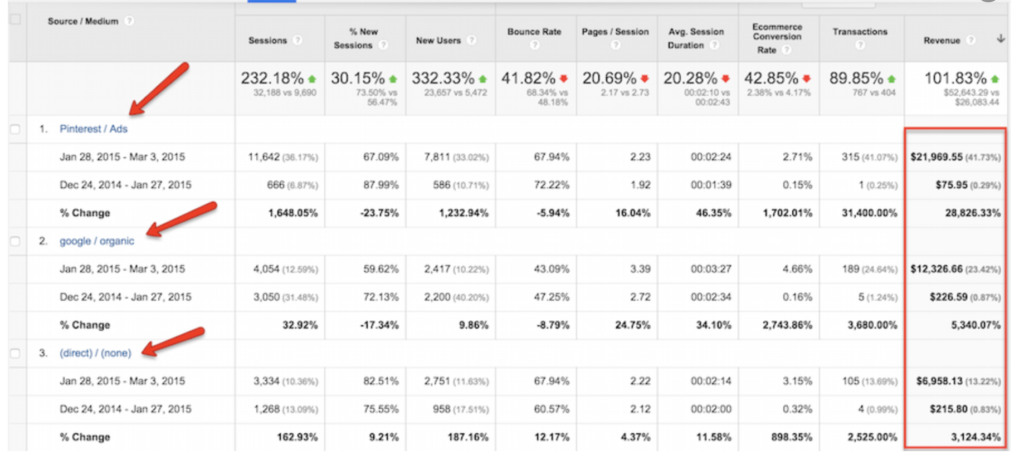 Sometimes one channel can have a lower conversion rate but better customer acquisition cost. Pay attention to this metric as well.

Alex Skibinskiy
2. CRO by Advertising Objective
For example, traffic and engagement objectives are not going to convert well. If you ask me, it is a waste of money or a trap in which many business owners fall. What works best is the conversion objective. It always works best for prospecting campaigns. The traffic objective may work for remarketing. All marketing channels have their own traps where beginners and even experienced marketers may fail. I failed many times.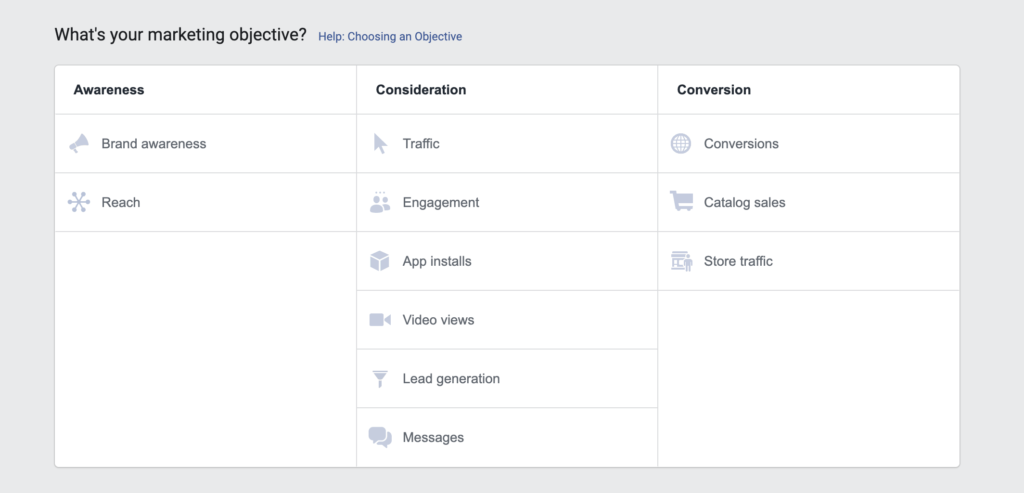 Be mindful of your objective. If you want sales you don't need to splash money on brand awareness campaigns. Use conversion objective and it will do both awareness and sales at the same time.

Alex Skibinskiy
3. Advertising Visuals and Formats
The product you promote also influences the Cost Per Customer and Conversion Rate. In the example below I show 3 marketing campaigns. All the products have the same price. The only difference is their design. And in the screenshot below you will see how their design influenced their CPR. This is why it is important to test products.

In addition, a video review advert may convert much better than a photo or a commercial video, since it builds trust. And we know trust always sells. Do not use long videos, just 1-2 min max. Here is a long video with different product reviews, just to show an example of the video that will convert:
Usually, I test as many products and visual formats as possible. Then I select best-performing products and visuals, and I focus all my advertising efforts on them.

Alex Skibinskiy
4. CRO Age Segmentation
When you advertise to a specific age you can improve your CPA and CR. Different designs perform differently based on the age of the audience, as you see in the following example: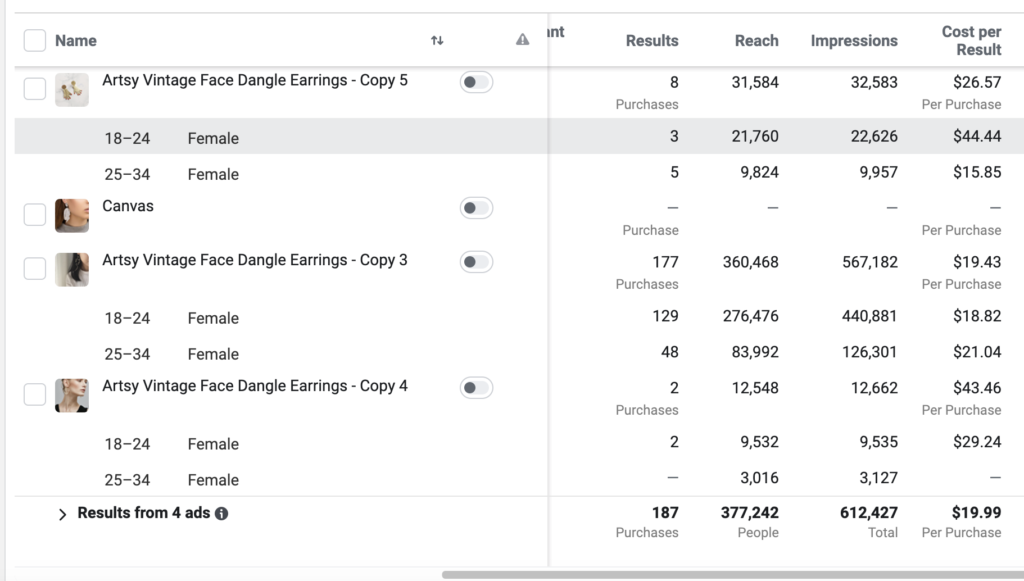 5. CRO Optimization By Time
You can schedule your ads to be shown at a specific time. It also will bring you a higher Conversion Rate and a lower cost per client. In the example below, we see that between 1-2 AM, and 5-6 AM we get a lower cost per client.

6. CRO/CPA by Device Segmentation
You can segment your marketing campaign by devices.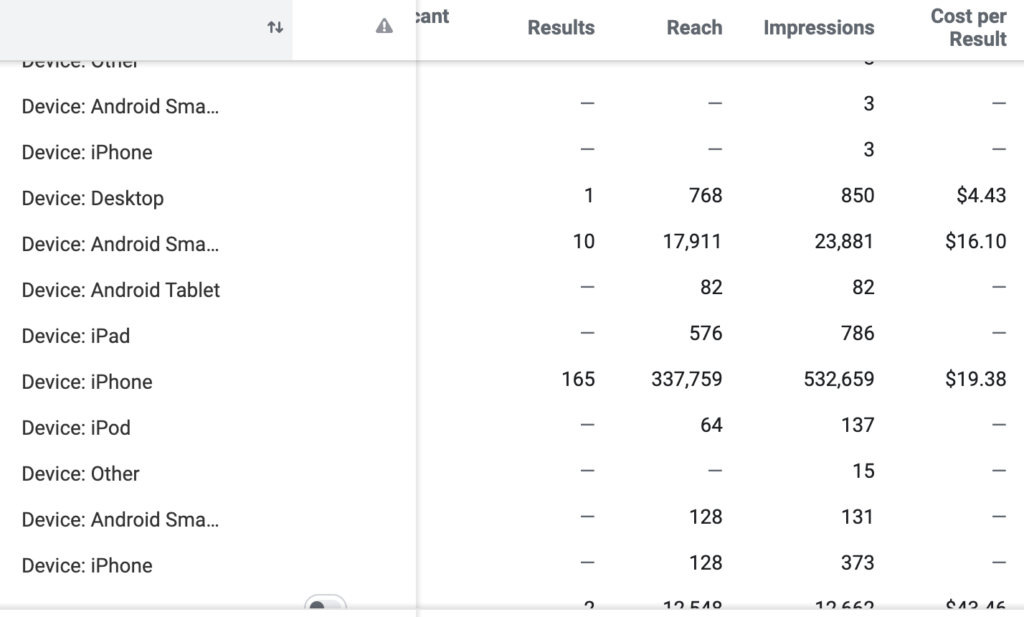 7. CRO BY TARGETING AUDIENCE
The audience you target also influences your CR and CPA. Always test as many audiences as possible. It will drastically increase your CR and decrease CPA.

8. Phone number
Even reputable and established brands provide the opportunity of shopping over the phone. This is because people want to build a relationship first before buying an item. Also, they want to prevent any scams from happening. People do call before ordering. The easily accessible phone number is a trust symbol that improves brand credibility. As you can see, PIAGET features its phone number on the top of the page and below the 'add to bag' button.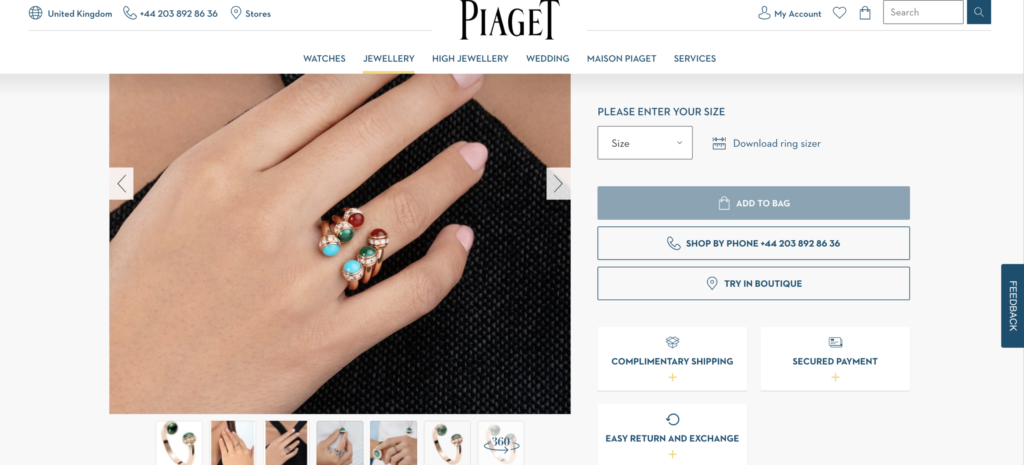 9. Social Proof Widgets:
Social proof, a term coined by Robert Cialdini in his 1984 book 'Influence', is also known as informational social influence. It describes a psychological and social phenomenon wherein people copy the actions of others in an attempt to undertake behavior in a given situation.

Wikipedia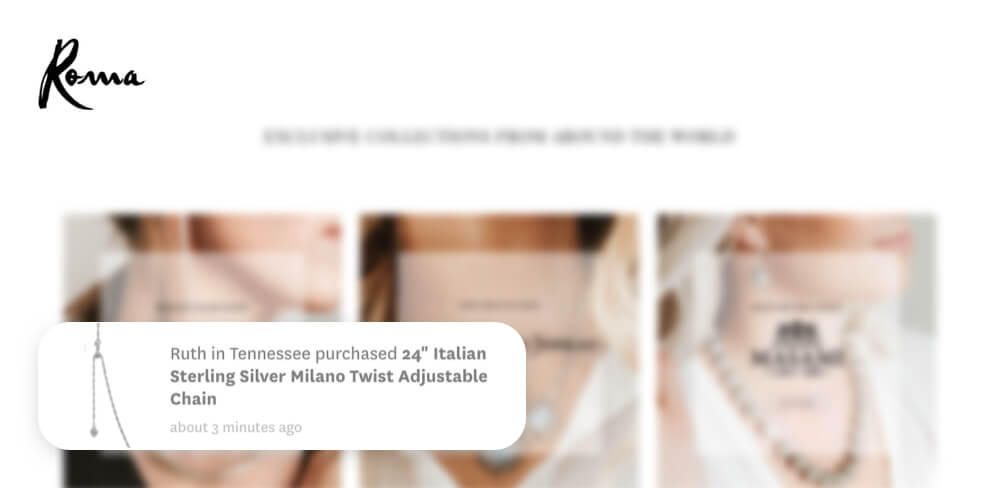 By using Fomo.com you also can analyze the effectiveness of that specific widget and see how it boosts sales.
10. FOMO – FEAR OF MISSING OUT
Even a high-end brand like MODA OPERANDI is using this principle on the cart page, but those are very effective on the product page as well.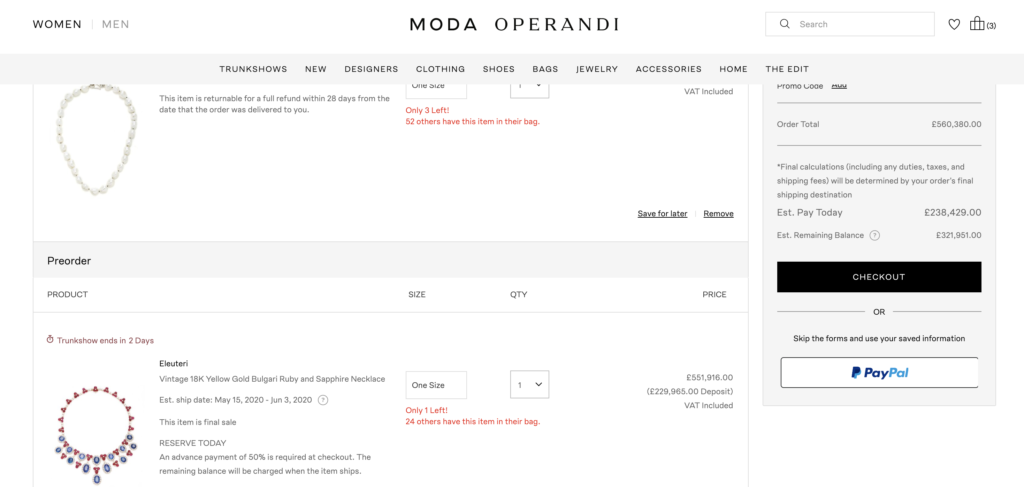 FOMO is also defined as a fear of regret, which may lead to a compulsive concern that one might miss an opportunity for social interaction, a novel experience, a profitable investment, or other satisfying events. In other words, FOMO perpetuates the fear of having made the wrong decision on how to spend time since one can imagine how things could be different.

Wikipedia
11. Time Sensitive Offer
And if you combine FOMO + TIME-SENSITIVE OFFER + social proof widget, you already can get a substantial increase in your Conversion Rate.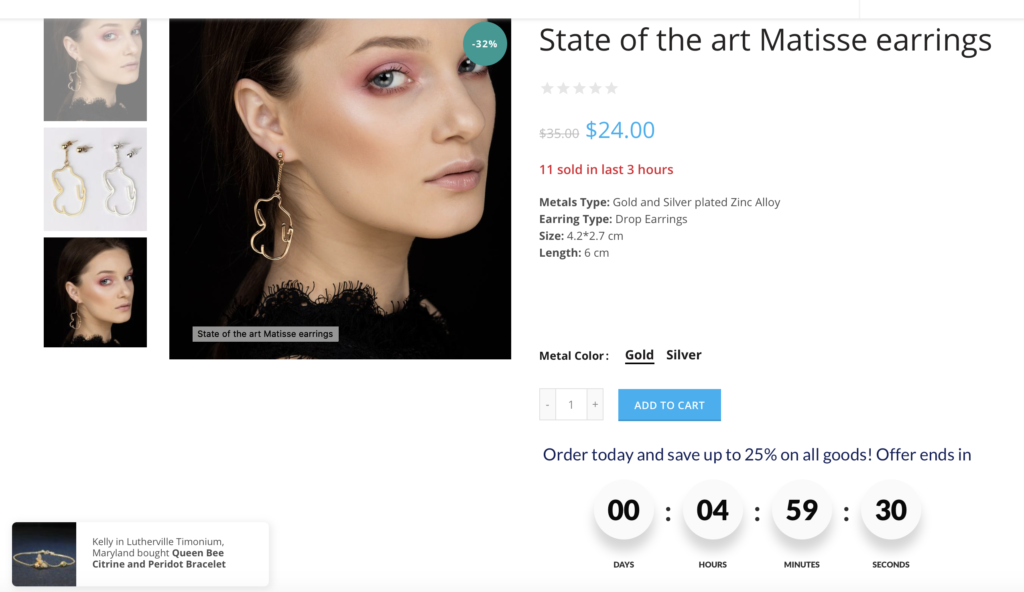 It can also be used in this way: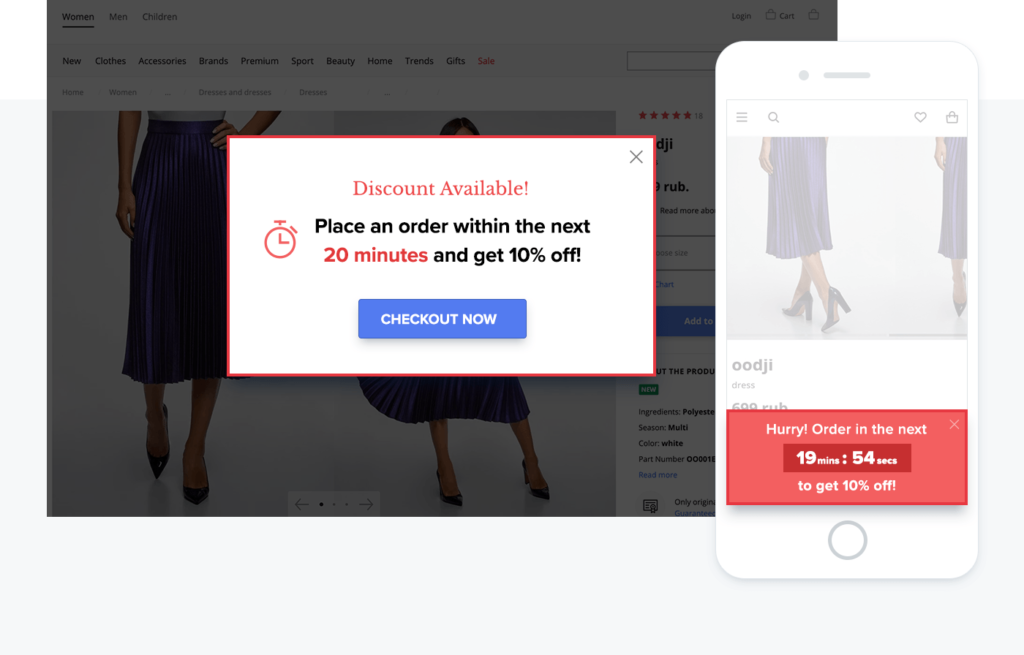 The retailer drives visitors toward purchases by introducing an exclusive promotion that is limited to 20 minutes. Once the offer is accepted, a countdown timer starts and customers are urged to complete their purchase while the promotion is still in effect.

12. Photo Reviews
Big brands are not using photo reviews, because they are managed by old-fashioned people. The market is changing, so adapt yourself to a new concept, like photo or even video reviews. They are more efficient than simple text reviews.

13. Trust elements
Trust elements regarding payments, shipping, guaranty have to be everywhere, even in our advertising campaign, emails, product pages, the home page, cart page, checkout page. Fear stops from buying. Ask yourself 'what fears does my customer have?', and try to smash those fears with trust elements.

You can showcase a designer name, for example. It is considered a trust element and it boost conversions.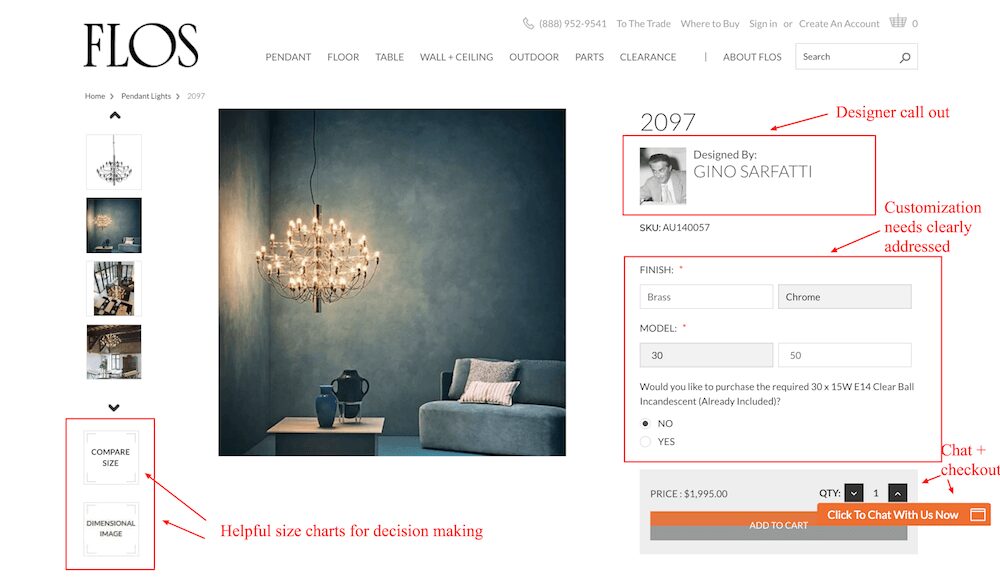 14. Microcopy and Product Tags
There is an AI software called www.crobox.com. They usually accept stores with over 100K in monthly visitors, where their AI can test microcopy and tags to boost Conversion Rates. Highly recommended if you are getting a high volume of traffic.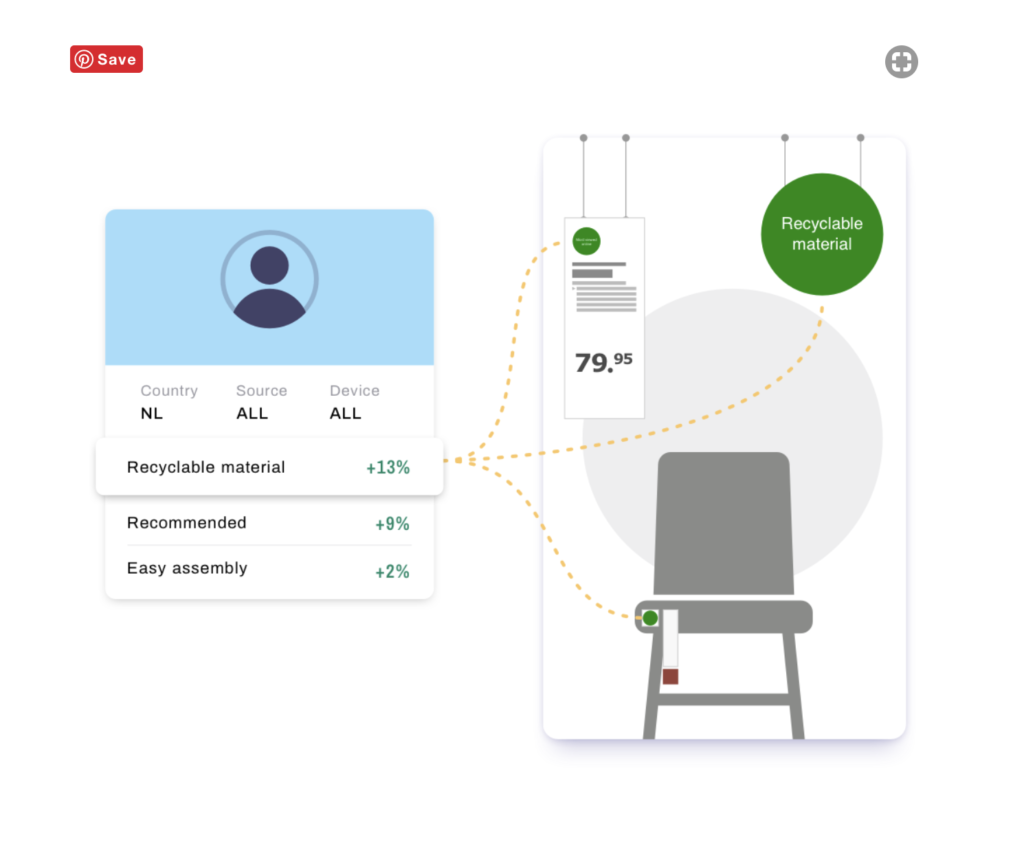 15. Photo Model's Emotions
Positive emotions also influence Conversion Rates. Too many details, right? But imagine if you combine all these details and create a highly convertible shop! It will be a marketing BOMB, in a good way.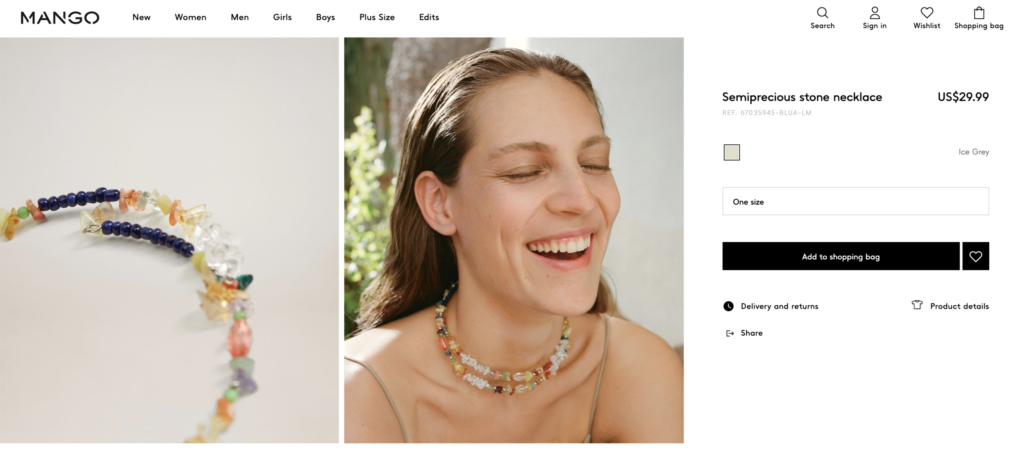 Even positive emotions have many variations. In general, positive perform better, but you also can test different positive emotions to see which one performs the best. I think you have to be obsessed with CRO to test them all.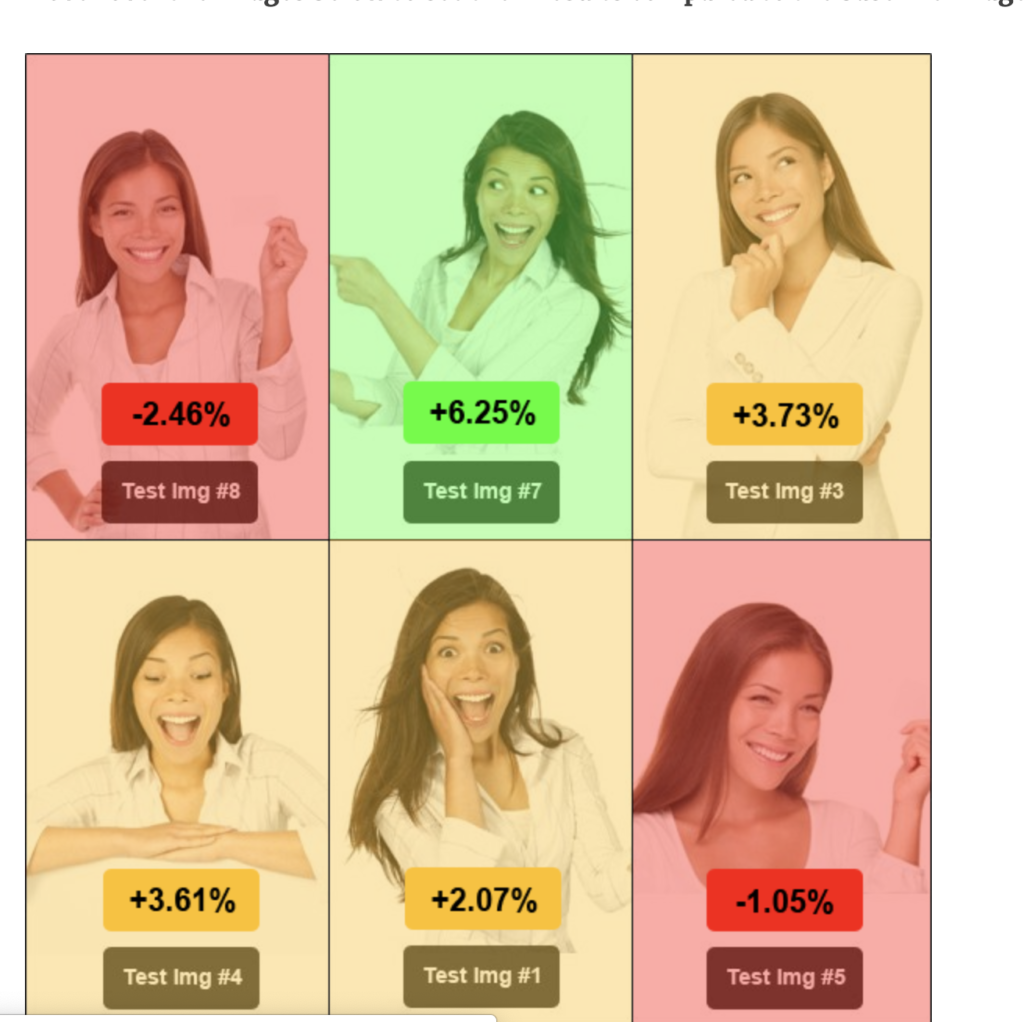 The model's emotion elicits a similar emotion in the user. In doing so, we can help the user into the emotional state that best fits our service or product and, in turn, makes the user more likely to take an action.
16. Large Photo Products
People buy images, not the product. That's why larger images influence CPA and CRO.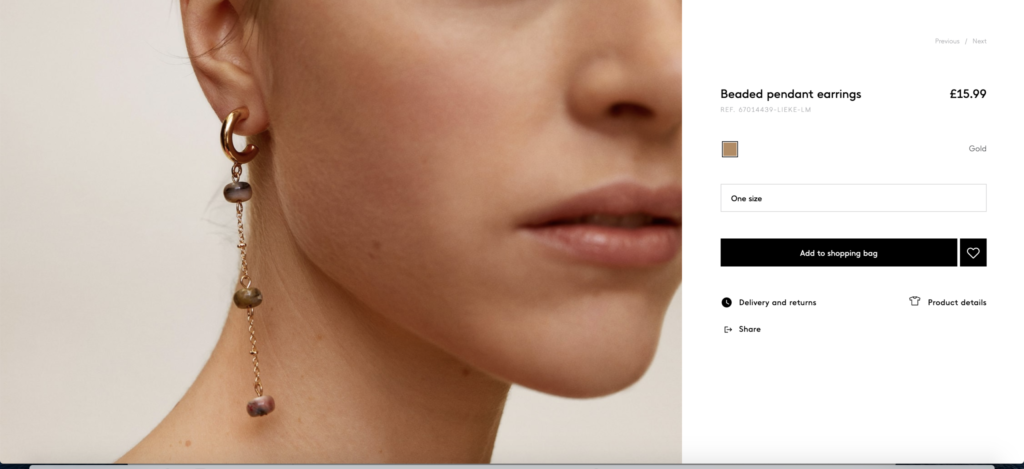 17. Mobile-Optimized Experience and Vertical Photos

I have projects where over 80-90% of sales are already coming from mobile phones. This is no longer a trend, but the behavior you have to adapt your marketing and store format to. In the example below, you can see the vertical photo format instead of the square one. It increases the Conversion Rate on mobile phones, and does not harm desktop traffic at all. Also, desktop traffic is more expensive, so mobile phones will get you a cheaper cost per customer in any case.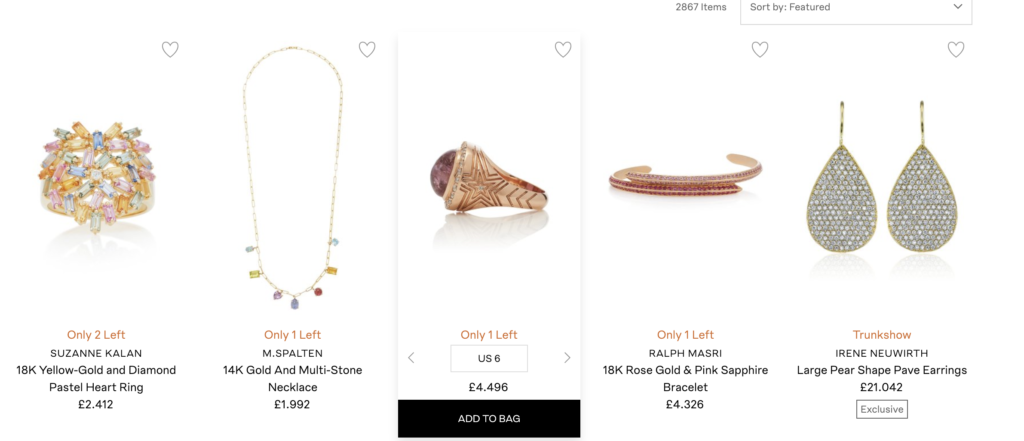 18. Video on product page
Today technology is both affordable and accessible. In this context, ever more stores are using video content to showcase their products. I recommend you to feature videos along with product pictures and note whether their introduction increases the sale of the product.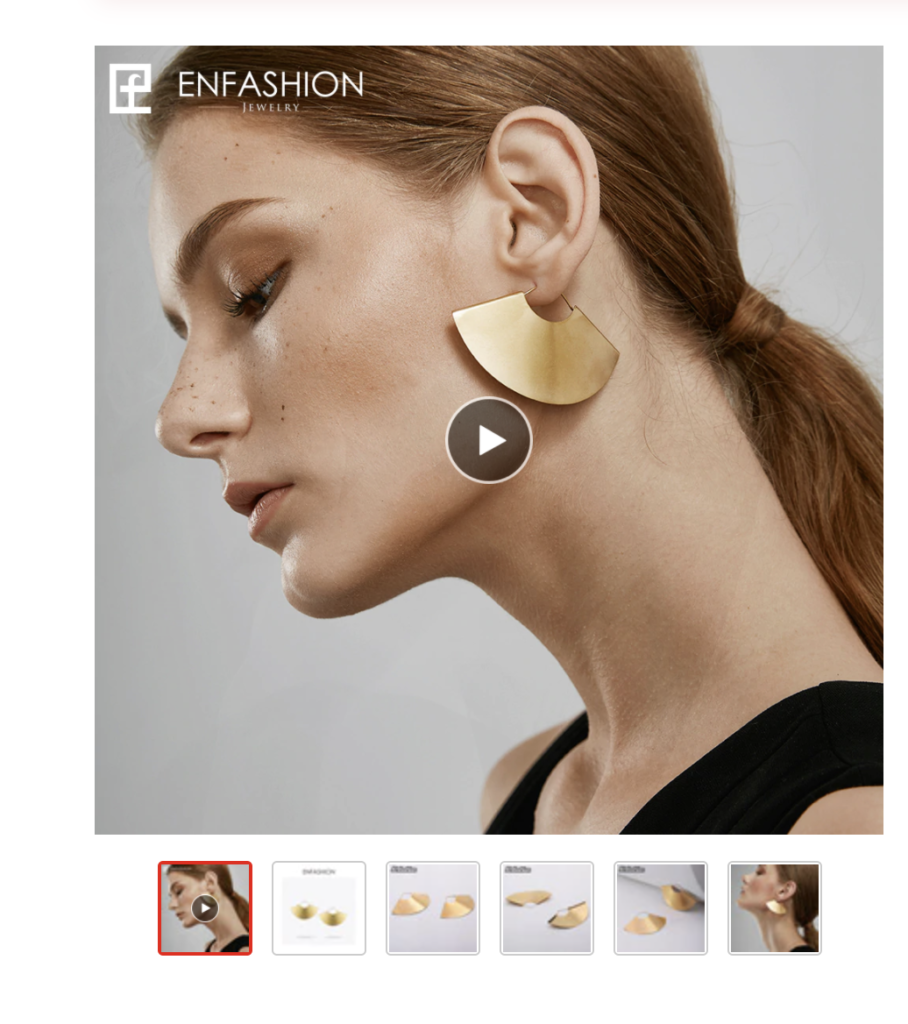 19. Product Description
There is a saying in the world of sales—"Facts tell, but stories sell". The meaning behind this saying is obvious – if you want a person to purchase your products or services, you have to tell them a story.
You can use story elements everywhere. In advertising, product titles, descriptions, blog, vlog, email communication, and of course, customer support. The more you communicate, the higher your chances to sell.
Do not take the following example as the right one for your brand. Every brand has it's own values and style, and you must align your communication to them.

In the following experiment, there were no values, only one goal – to sell more. I did the A/B test. A – was a product page with a short description. B – the example you see below. I made the B story in 10 min using existing content from Google. As a result, our conversion rate increased from 1% to 1.4%. That's why you have to test different stories on the product page.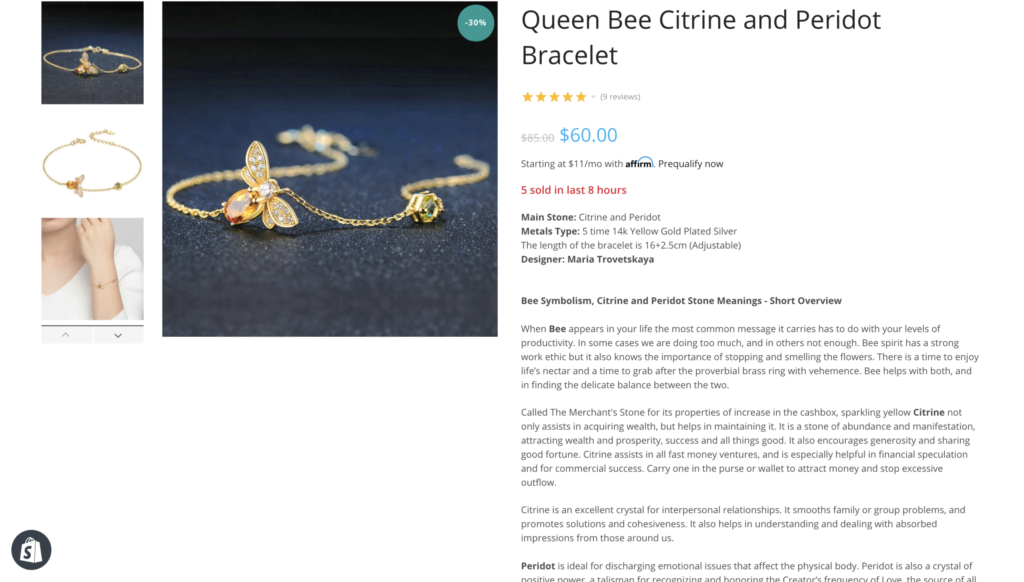 20. Product Titles
Gorgeous 7ct SUN Citrine & 40 pcs. diamond ring converts better than simple "Citrine Ring".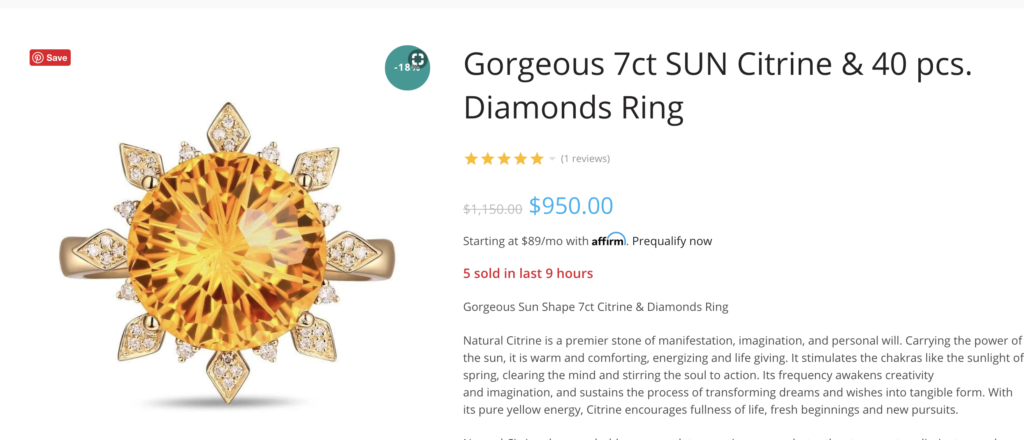 21. Product Delivery Time and Free Shipping
'When will my order be delivered?' is the question that is always asked during the phone call before the purchase. By overcoming this objection on the product page, you will increase your Conversion Rate and save your time by rendering phone calls unnecessary.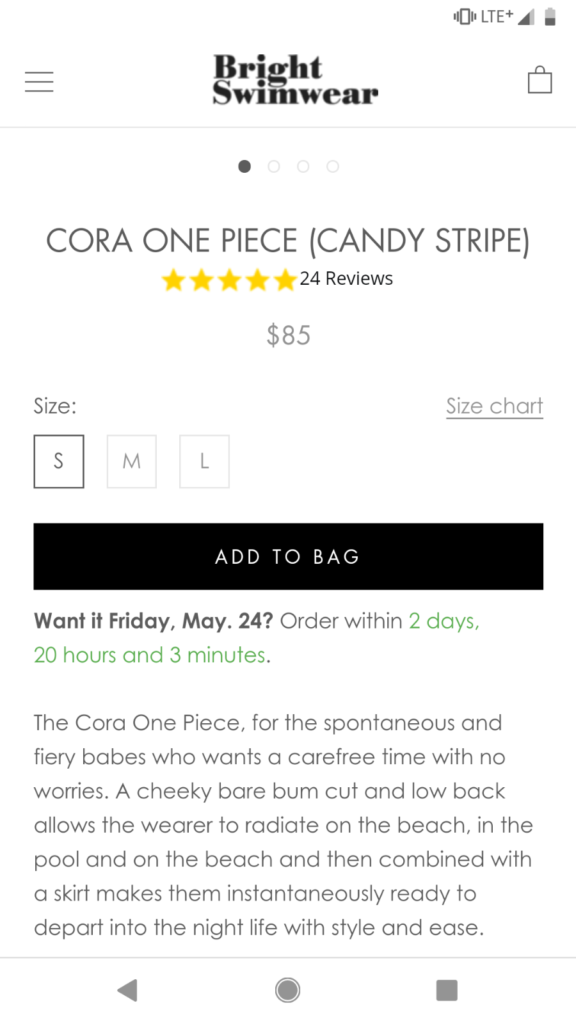 22. Product Page Template / E-commerce Landing Page
Product page design itself can a problem. There are solutions to test different product page ideas without developing a new design and wait for months each time. You have to use eCommerce product page builders like Zipify or Clickfunnels, GemPage, to test product page variations. Sometimes even the premade template offered by this software will convert better than your product page. There are many more solutions like this, you can easily find them on Google.

What I found is that longer product pages with lots of details like reviews, stories, and social proofs convert better. Make a long template, use the tactics I described in this blog and you will boost sales.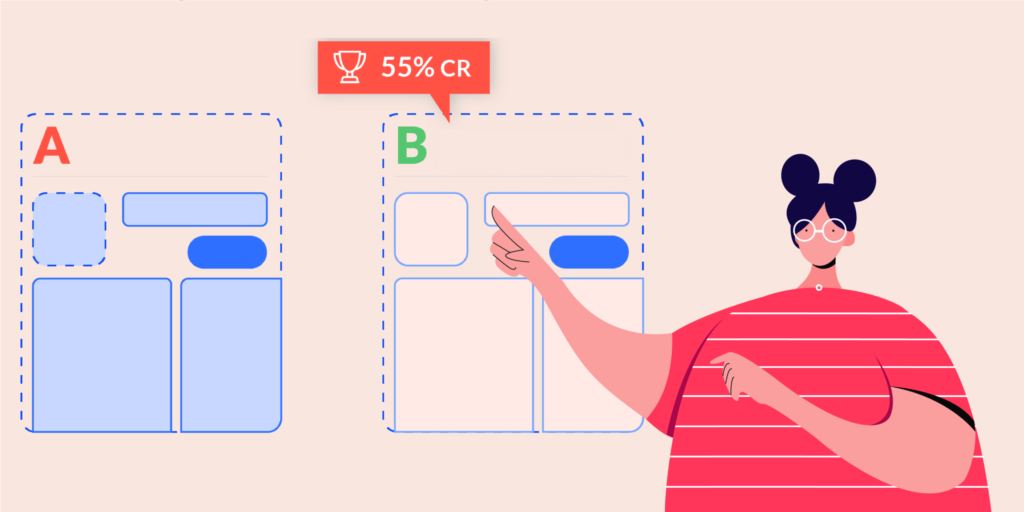 23. Exit Intent Pop-Up
Exit intent helps to capture a part of your customers that is supposed to leave your website and never come back. This does not only increase Conversion Rate but also helps to build an email list and turn these users into returning customers. Email marketing converts better.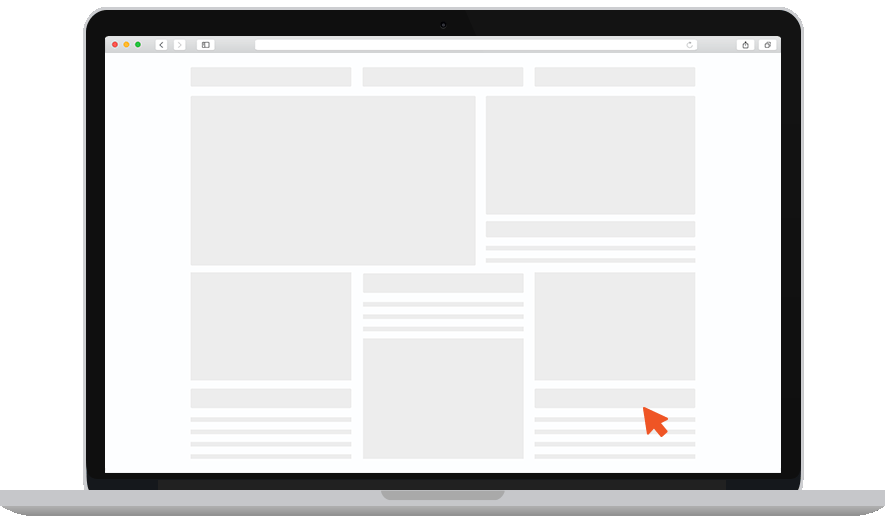 24. Checkout Page FOMO, Trust Symbol, Guarantee, Social Proof
A large share of people abandons the checkout page. You can solve this problem by using "Order Reservation Timer" to put the emphasis on FOMO, showing the progress bar. Also, you can use trust elements like "Secure Checkout" below the button – social proof like over 1000 orders delivered, over 1000 happy customers, etc. The 30-day money-back guarantee works as well on the checkout page.
25. Multiple Payment Methods / Split Payments
Multiple payment methods like Paypal, Split payments, Apple Pay, Credit Cart always help to boost sales.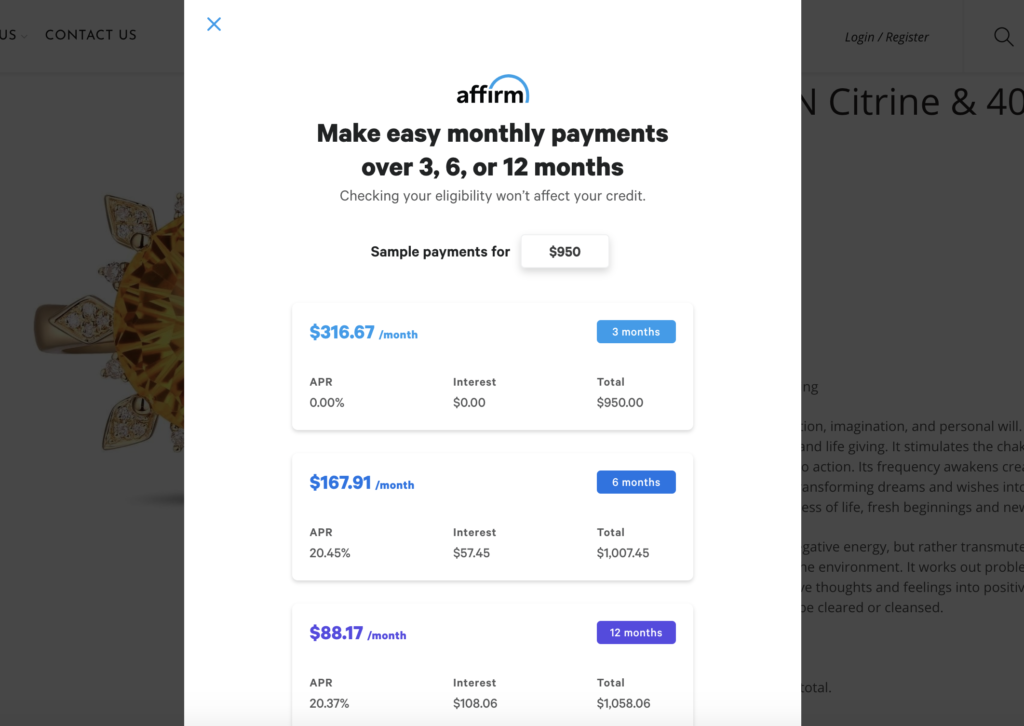 26. Life Chat
People prefer to ask in customer support chats if they are not comfortable to make a call. Having a live chat is a good idea to handle sales objections. It boosts sales and builds a better user experience.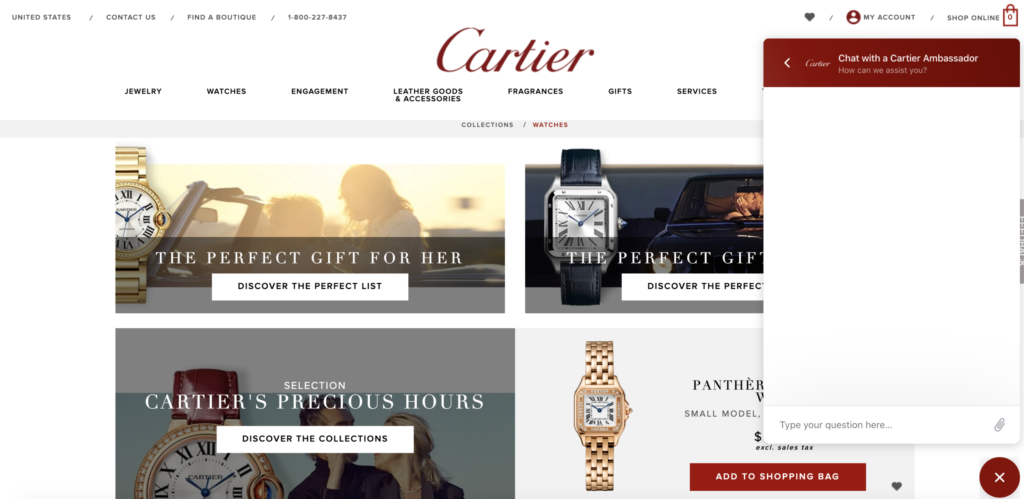 27. Dynamic Remarketing
Dynamic remarketing helps to follow the website visitors on the web and show the same product visitors were interested to buy after the exit. It happened to you as well, remember other brands chasing you online? This technology always leads to an increase in sales, better CPA, and CR.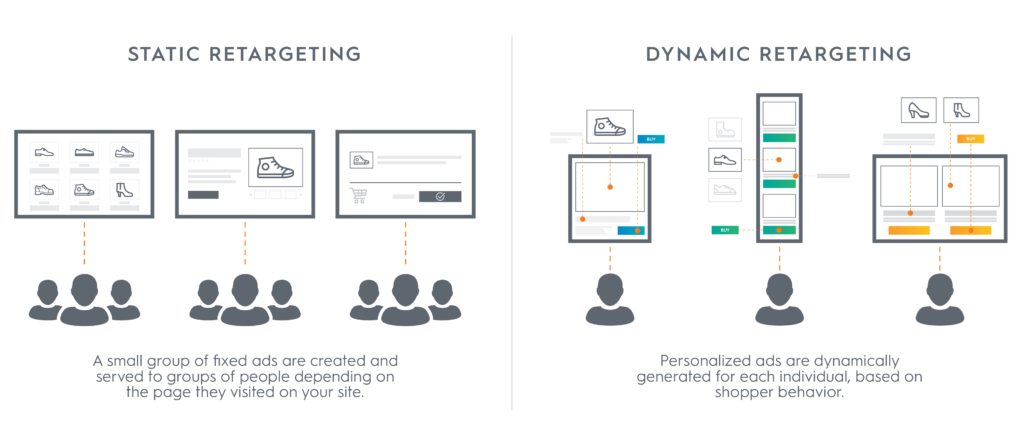 28. Remarketing Segmentation

You also can segment your remarketing by a certain period of time (days/weeks), and see which one performs better. As an example, there is no reason to waste money on 180 days of advertising if consumers buy during the first 30 days. But speaking from my experience, long term remarketing is a must for luxury brands. Also, show different offers for each segment. This also boosts sales. For instance, in the first period, you show no discount. Over the next one you show 5% off, and then 10% off, and so on.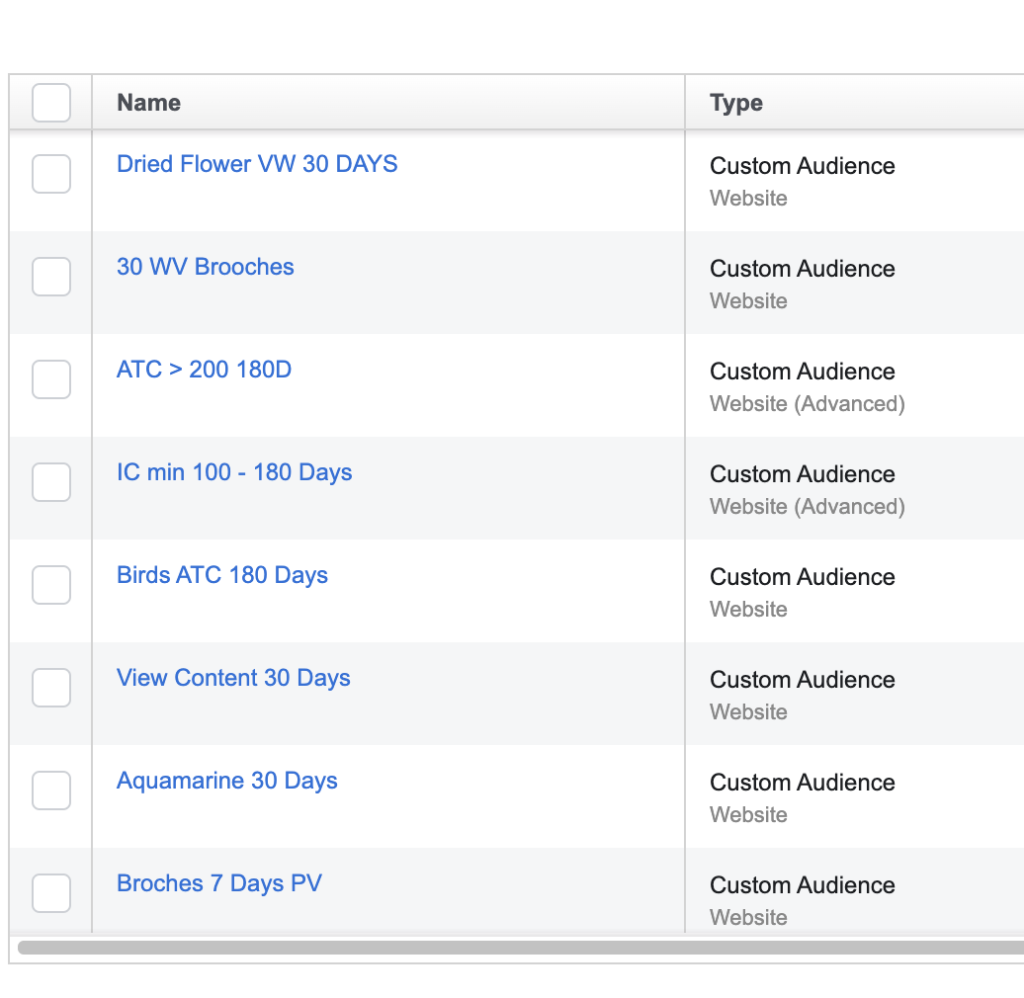 29. Blogging
Blogging or vlogging helps to convert better. You also can use this content in your newsletter and on your social media channels. It also is the most powerful tool to improve your SEO and get organic traffic. This type of traffic converts better than the paid ones, provided that your content is truly valuable. Even so, you must use it to keep your audiences engaged with the brand.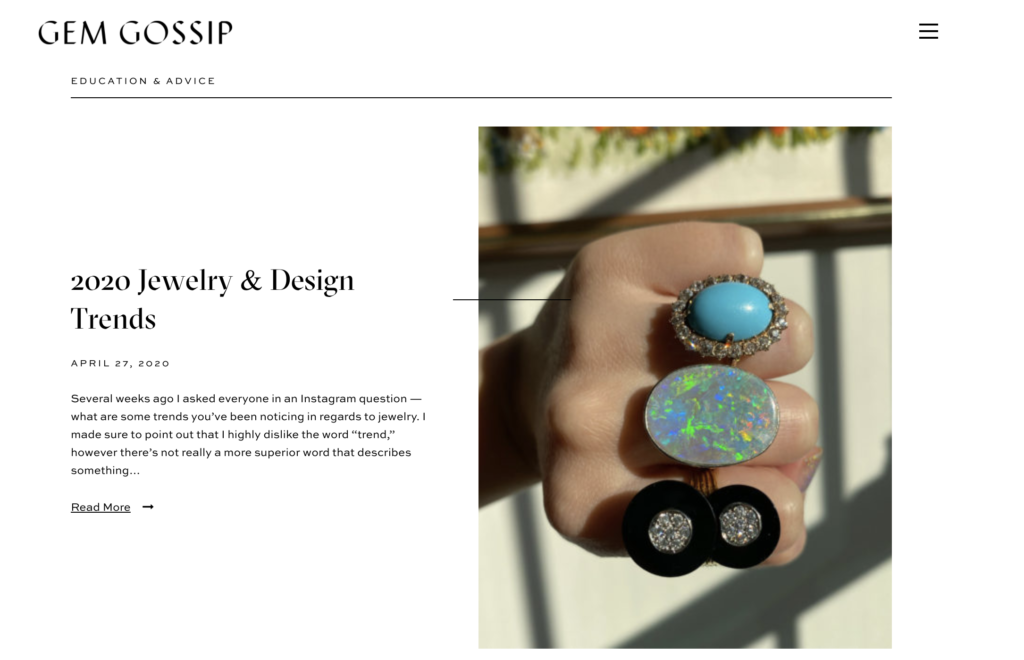 30. Automated Email Marketing Flows
To improve your CR, CPA, and LTCV, you must use email marketing flows. But remember to use professional solutions like Klaviyo, where you can create an automated email series. You must use an automated series of emails for each flow. You even can send emails based on customer behavior.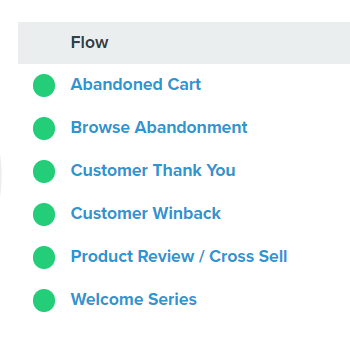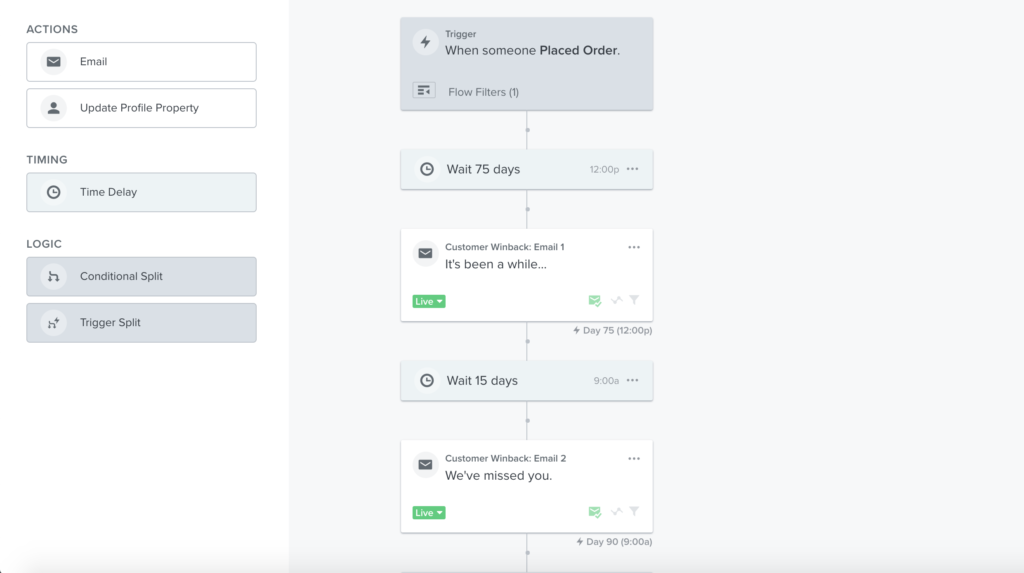 31. Messenger Ads
Built your messenger list, and you will see that it will bring many sales. Here you also can build flows. This works like magic. Try it out. It's called Recart.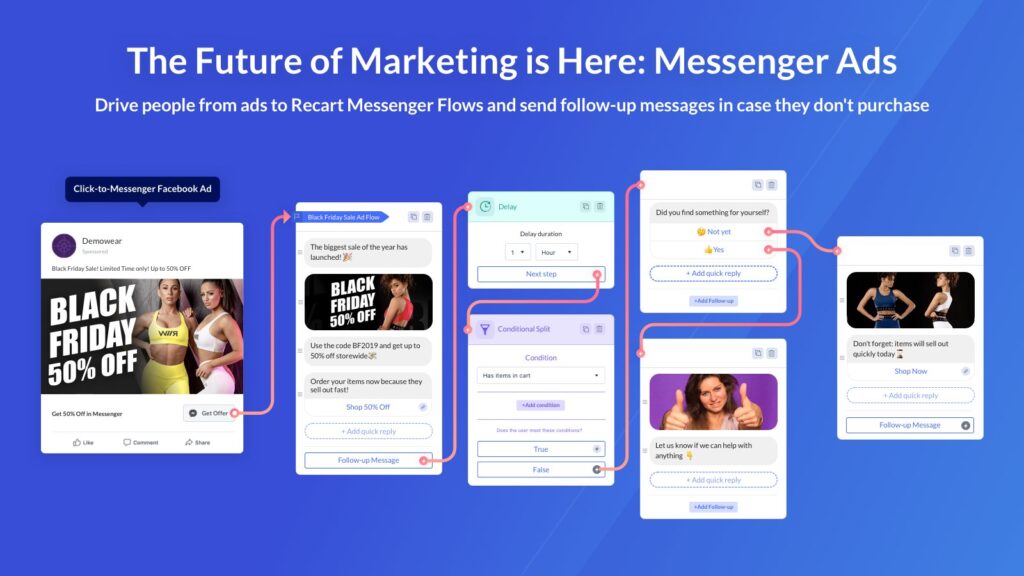 32. Add To Cart Page
Sticky Add To Cart bar helps to move more people from Add to Cart to Checkout stage. I am sure that by using it you also will get better performance with your marketing campaigns.
https://apps.shopify.com/sticky-add-to-cart-bar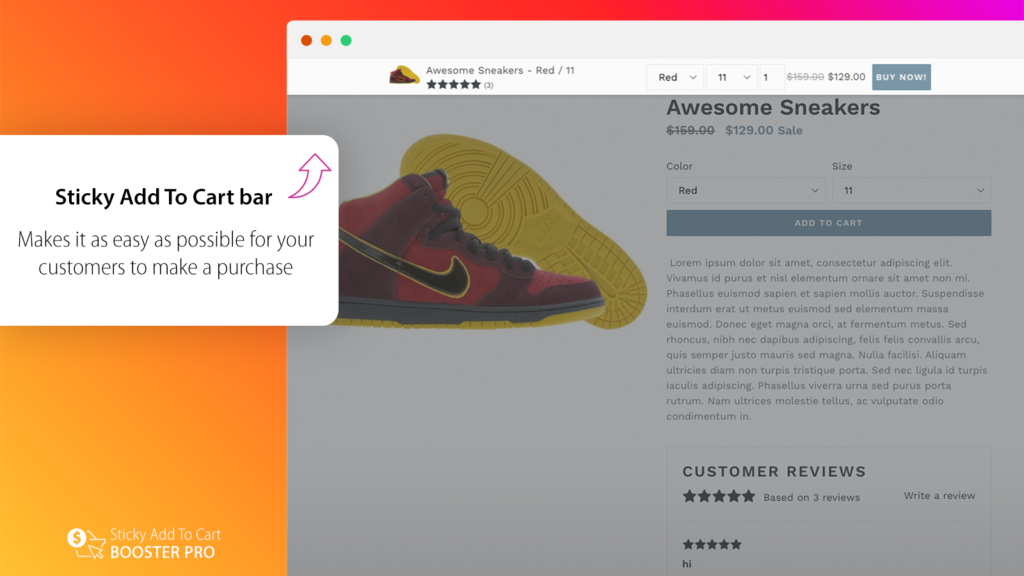 33. Home Page Design + OFFER + Products
Home page design and the offer featured on it also will affect the Conversion Rate. Many people visit the homepage, and if there is no offer it is hard to sell. Also, the products that you promote on your home page influence your Conversion Rate.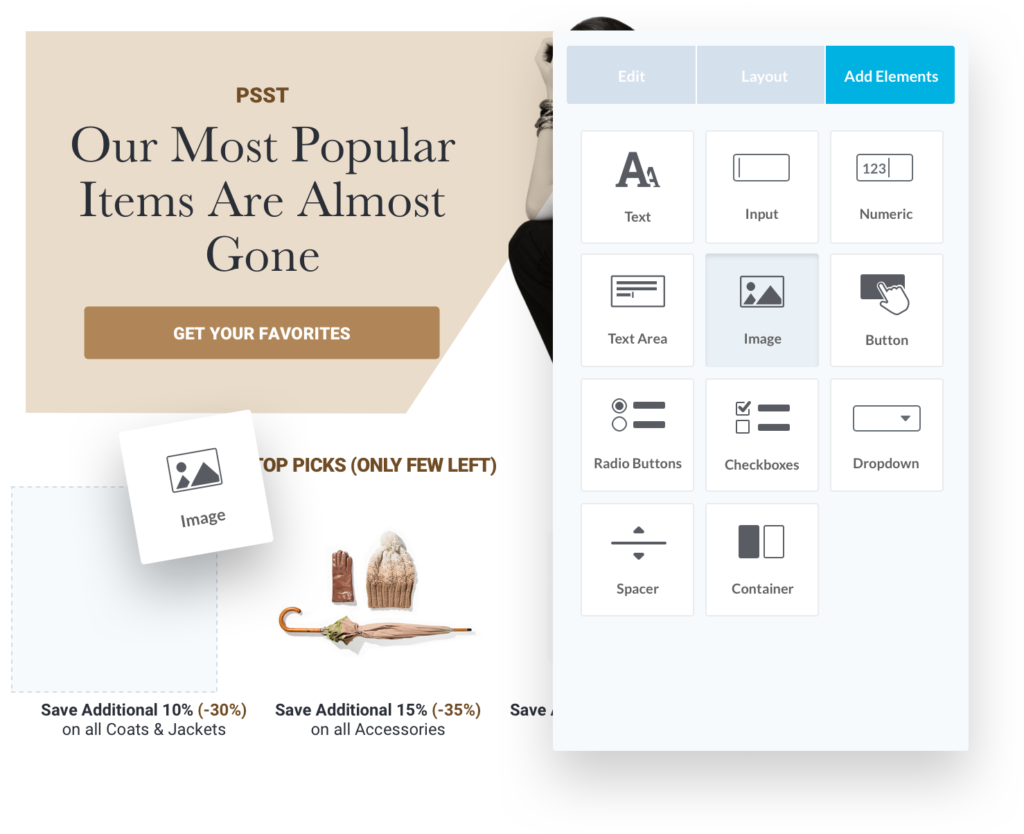 34. Marketing Structure:
And of course, the way you structure your marketing campaign is also important. If you do not have a strong marketing structure, there is no reason to do a CRO because it would be a waste of money. If businesses experience inefficient marketing outcomes, it is a sign of the lack of structure in their marketing efforts. If you run ordinary advertising campaigns, it does not mean that you have a structure.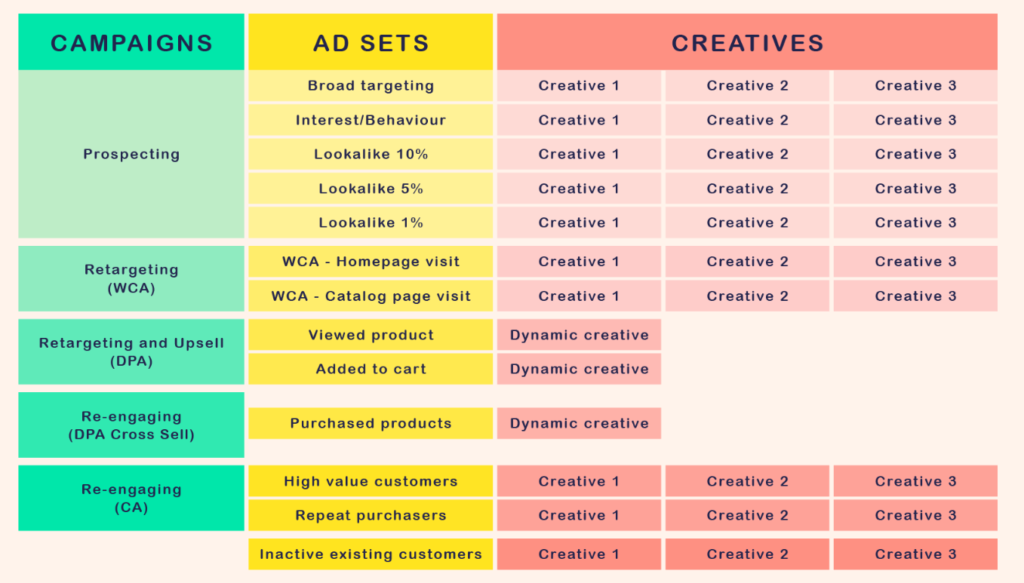 Conclusion
To see much better results, you must approach these problems from 2 fronts – marketing and website. Moreover, I think you have to be obsessed with improving every detail in both. It costs a lot, but it is worth every penny. When you see the results growing, it evokes in you the same feeling as when you win a game or a championship.

Read more:
Luxury Jewelry Marketing 1500% ROI from Facebook Advertising [Case Study]
Jewelry Advertising Mistakes, Analytics Examples, and Channels
How to increase high-end jewelry sales online without wasting money on marketing