Many of you already know that I do jewelry marketing since 2015. I graduate GIA and proud myself being a diamond expert and owner of a digital marketing agency and my passions for jewelry and digital marketing comes from promoting a family jewelry business.
I want to share a few lessons with you that are now helping me to create profitable jewelry marketing campaigns. In the image below, you can notice we have high-end jewelry marketing campaigns where for every $1 invested in ads, we earn $171. Today our average ROAS is 31. This is the result of five years of investment in digital marketing.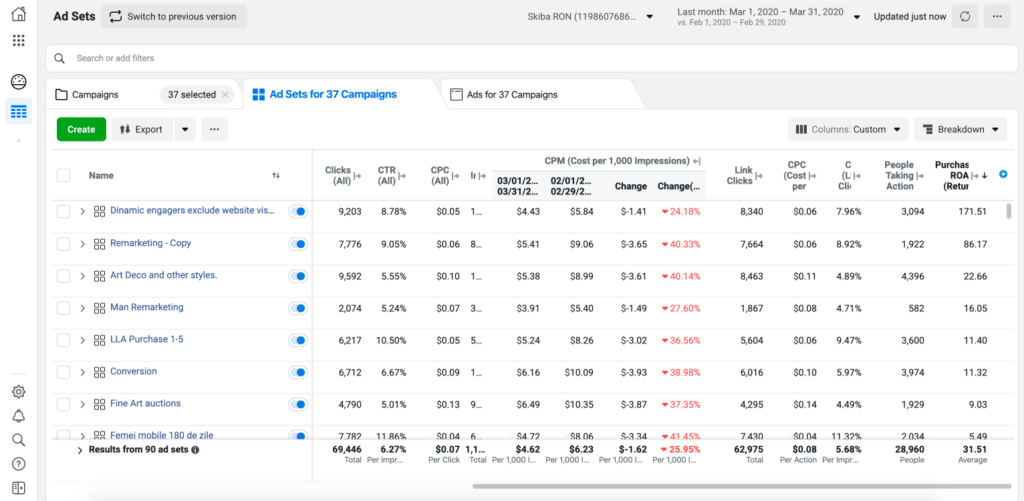 Before getting any positive results with jewelry marketing, I invested about $300.000 in digital advertising with almost 0 return on advertising spent.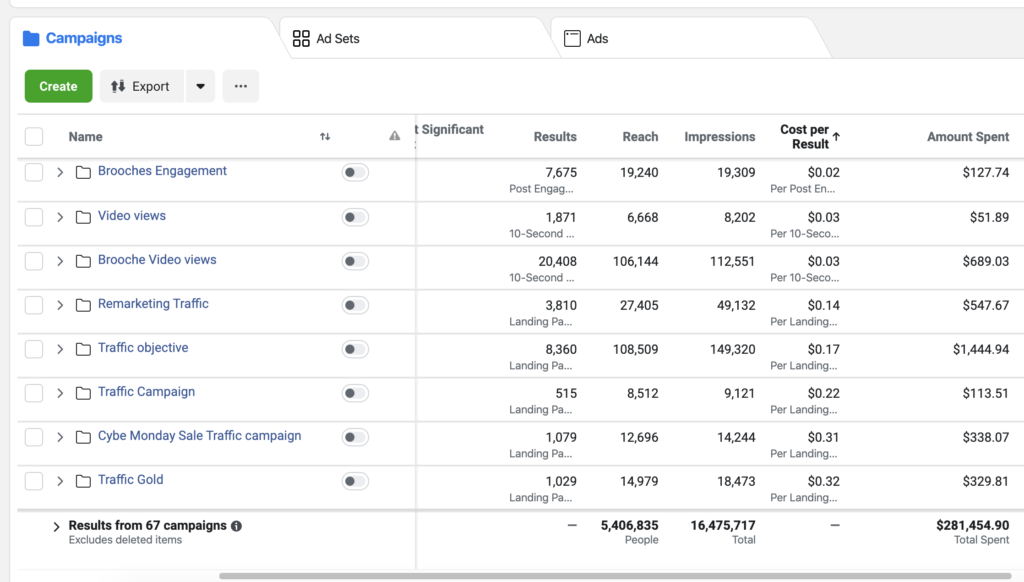 This experience was stressful and painful. I tried everything on my own. I tested every digital marketing channel to figure out what works best. I learnt from my own mistake by investing time and money in education and practice. I do succeed in the end. The mission of this blog is to make you aware of these mistakes and lessons so that you will save your money and time.
Lesson 1. Audience Targeting
The first secret is your targeting audience and you have to test as many as you can. Some of the audiences will bring you a lower return on investment, and some of them high ROAS and wealthy lifetime customers – those are my favorites since they are buying every month and making our businesses to grow.
Ask yourself a question, what type of audience is buying your jewelry? For instance, my family business is selling estate jewelry. I now that our audiences are:
Doctors, Lawyers, Notaries, Politicians.
University Professors
Top Managers and Business Owners
People who are buying auctions houses
People who are loving other expensive brands
People who are interested in gemstones.
People interested in arts and art periods like Art Deco, Art Nouveau, Victorian, Georgian, etc.
What to do with these audiences online?
Lesson: Always test products/marketing campaigns against these audiences so you can validate your marketing campaigns faster and get a higher return on investment.
Mistake: Other marketers and jewelry business owners make them just targeting anyone and everyone without segmentation, which leads to a low or negative return on advertising spent. In other words, you are wasting money on marketing.
The next vital lessons and mistakes are…
Lesson 2. Products and designs you place in front to attract and create a brand experience
What type of products you put in from of your audience? What kind of experience and feel you want to create? What is the best way to create it?
As a simple rule, the more attention you get, the more efficient your marketing will be. Below are some advertising examples from well known and less known brands. Behind this beautiful marketing for LGBT, is "attention" that generates money. This type of attention can create negative or positive feelings, and both can increase sales.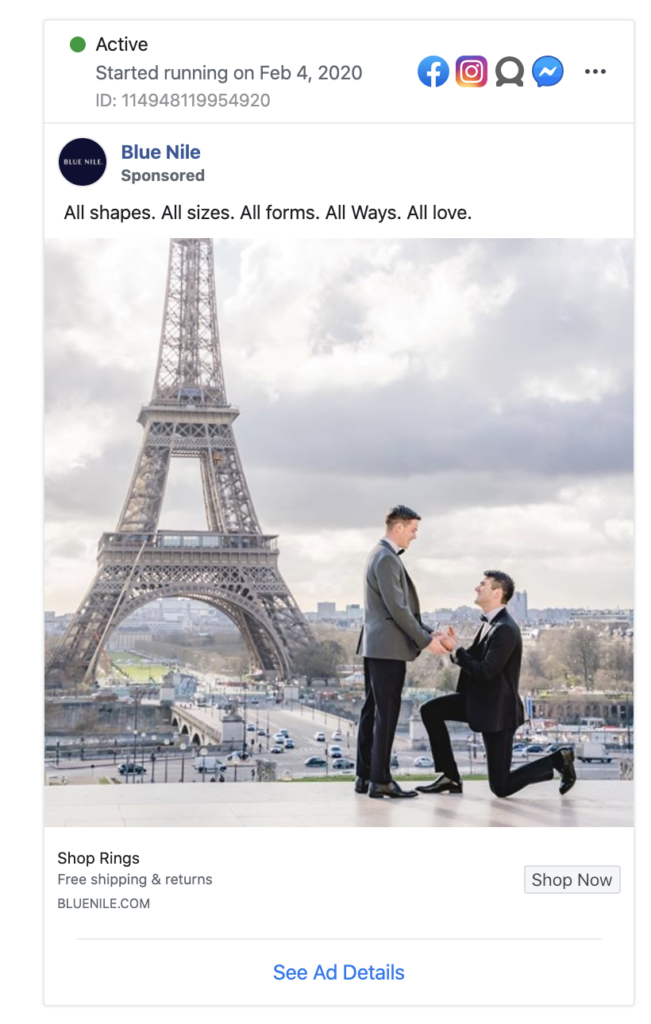 I don't say that you have to use the same approach. Focus on creating marketing campaigns that strive to hold attention and evoke feelings. The more attention you get to the more sales you will make.
Look at these two videos made by Italian jeweler. He invested his time in producing those videos, and I watch them as a multi-million movie. The experience he creates with those videos makes you buy his products.
His video creates instant trust and admiration. I also want to mention that the first video below got 45.000.000 views without paid ads, all organic. It's a TOP 1 in a jewelry niche. The second one has almost 8.000.000 views, all organic, no money spent on advertising. To get the same amount of views with paid ads you probably have to invest between $2.000.000 – $4.500.000 in ads.
Take a look at Cartier's video. For sure, they have invested a huge amount of money in video production and advertising. The video has almost 5 million views, 80% paid. Still, their video is less efficient for marketing if we compare it with previous examples that outperform Cartier by a number of views, reactions, shares, feeling, and admiration made organically with zero advertising budget.

What do you think?
I think that both examples are good, the videos from Italian jewelry and Cartiers. I bet you will more effiencetly, and your marketing team will make magic with such type of video content when using as organic and paid advertising strategies.

Don't have energy and time to make videos? Focus on photos. This what I usually do at the starting point. Let me show you a few examples:

David Webb is demonstrating the process from design to final product wich makes their ads very attractive.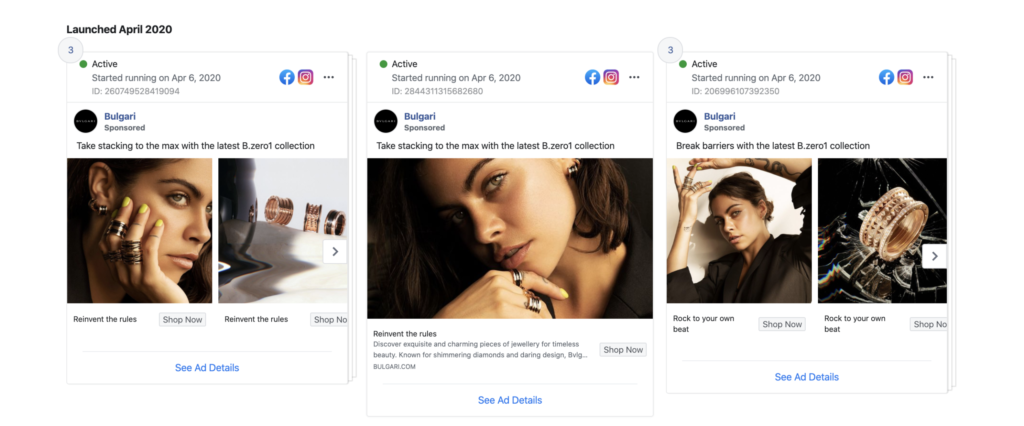 Bulgari is using a standard approach with an attractive model. As for my family business I just place in front of the audience the items I consider attractive: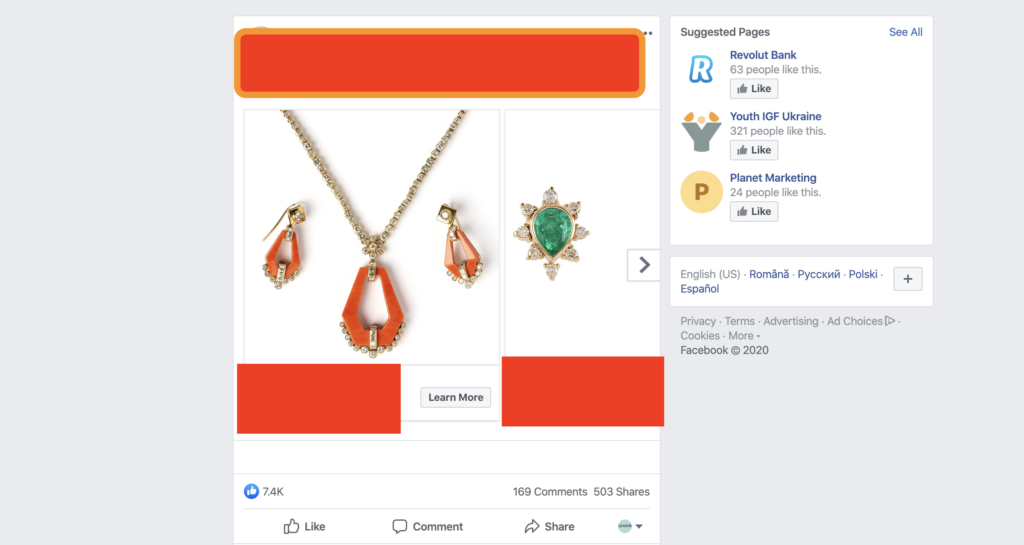 Moreover, at some point, I suggest using influencers to get more attention. Below is the photo with Instagram Influencer Amanda Rodriguez promoting and wearing Fashionova clothes and Jewelry: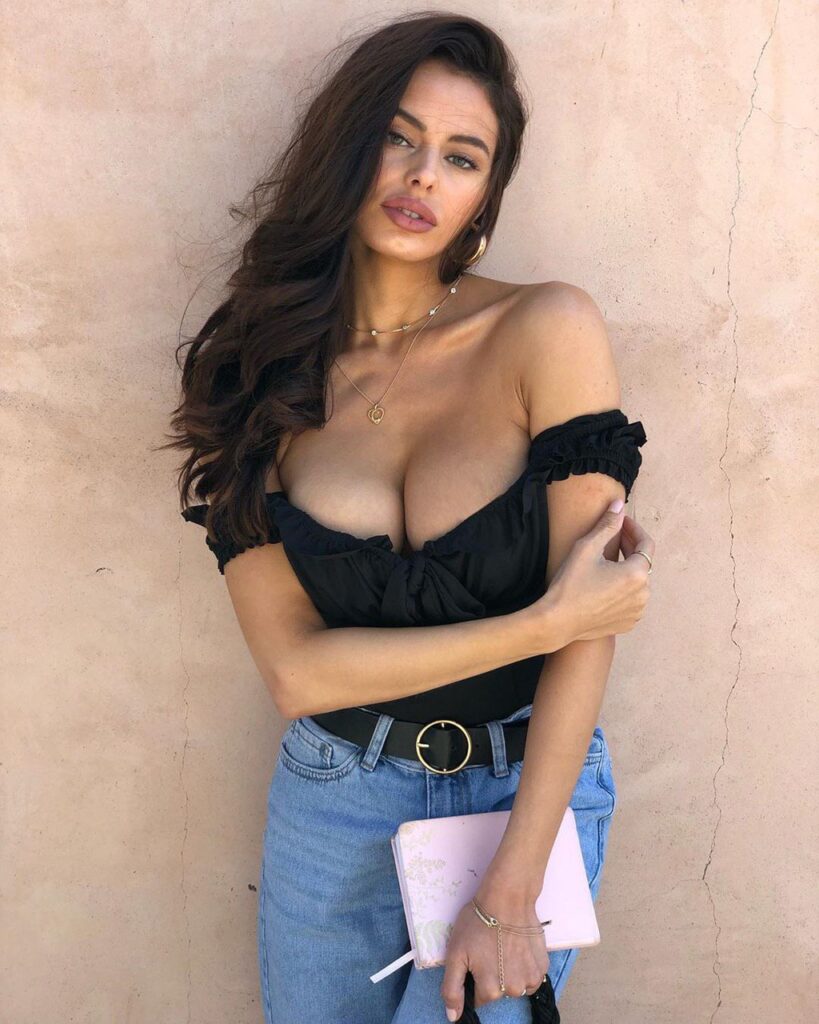 Fashionova has an "aggressive" style of getting attention and they carefully select sexy Instagram influencers. You might say that it's never going to work for high-end jewelry, let's wait 5-10 years, and you will change your mind. If someone wants to create a high-end jewelry brand expressing sex as a primary feeling, then go ahead to get more sales. When I say sex, I mean to present something in a more interesting or lively way.
Marketing is all about getting attention. The more attention you get the higher your key performance indicators (KPIs). Now let's talk about Analytics and KPIs.
Lesson 3. Analytics, profitability, and KPIs.
If you want to stop wasting money, you must love analytics. Let me demonstrate some examples of KPIs (key performance indicators) to bear in mind so you can get profitable without wasting money.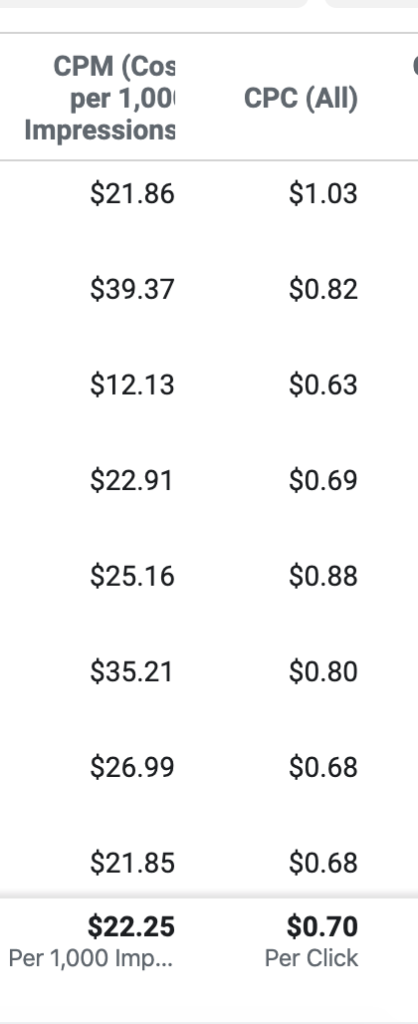 Everything starts with cost per click and cost per 1000 views. For instance, on Facebook and Instagram, the more attractive your ads, the less you will pay for Clicks and 1000 views (CPM).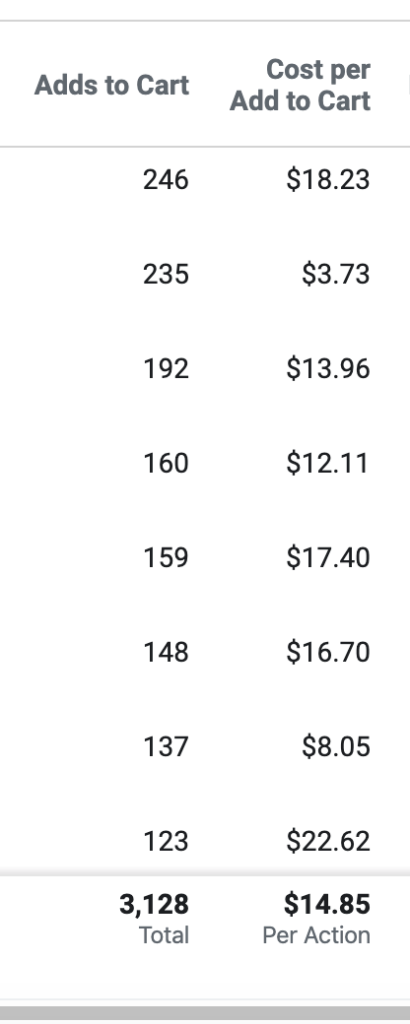 The next one is ATC and cost per ATC. If you see that the product is not getting ATCs after certain marketing spent, there is something wrong, and you have to stop your ads and revise your creative, audience targeting, and landing page. Everything can be analyzed and improved. That's why add to cart is a KPI that will make you understand if it's worth continuing investing in that specific marketing campaign.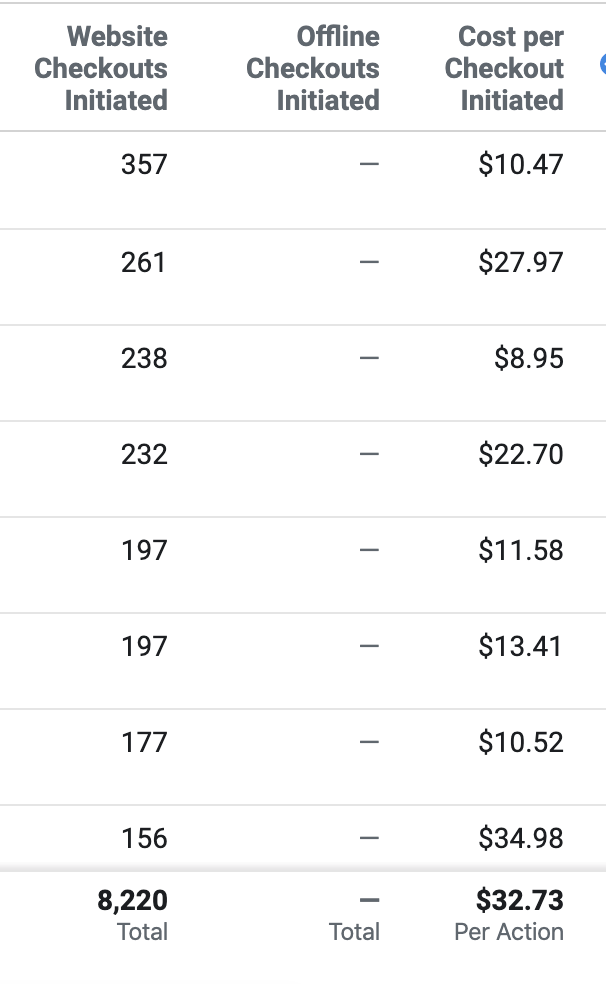 After ATCs, we have to analyze initiate checkout costs. If you get to add to cards and initiate checkouts, it's a good sign. Your marketing works. If you get many acts and initiate checkouts and no sales, something can be wrong with your checkout UI/UX. Maybe the shipping cost is too high, or there is one payment option or bad user experience that make customers leave the page.
Next KPIs that we have to analyze are purchases, cost per acquisition, and ROAS. Our goals are to get as many purchases as possible at a lower price and higher ROAS.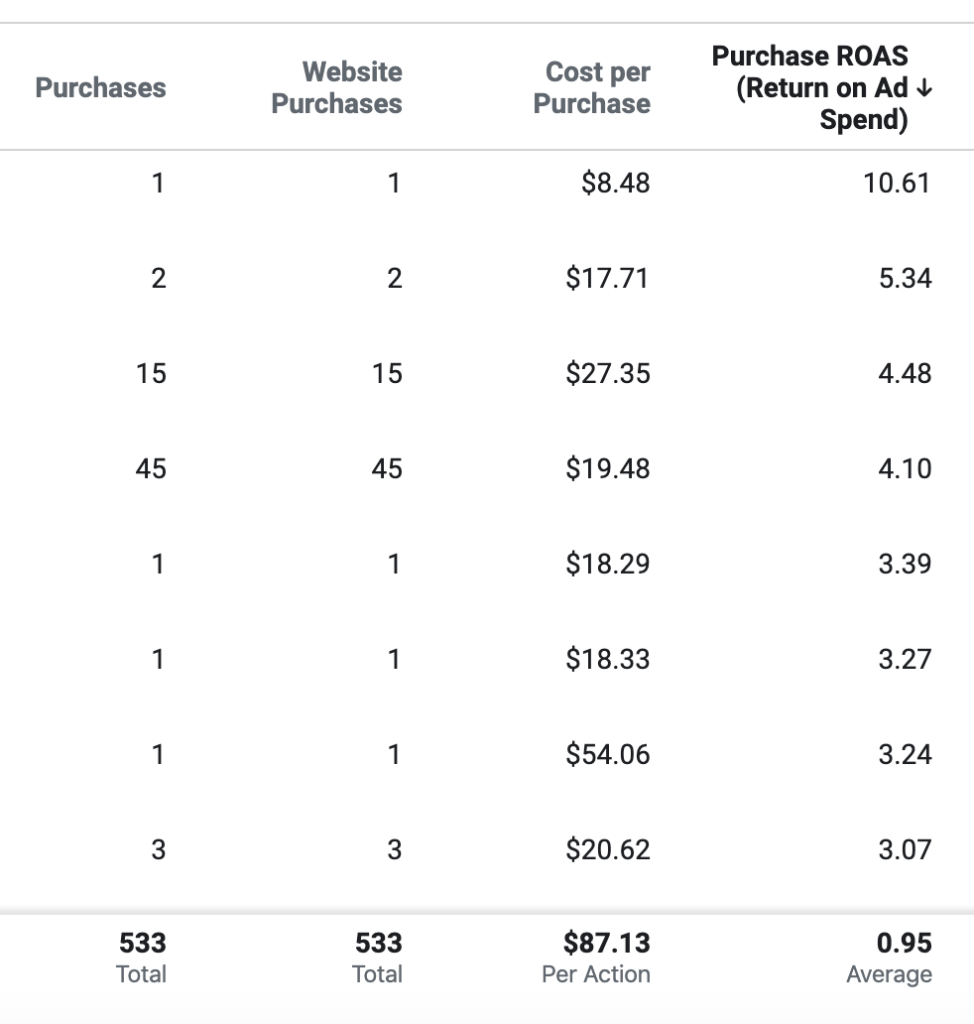 In all the cases, positive and negative, you have to keep improving your marketing, and also your website. We also have other KPIs to track and improve such as Conversion Rate. By optimizing it, you can easily transit from unprofitable to a profitable business. In other words, with the same marketing budget, you can double your revenue by fixing the Conversion Rate.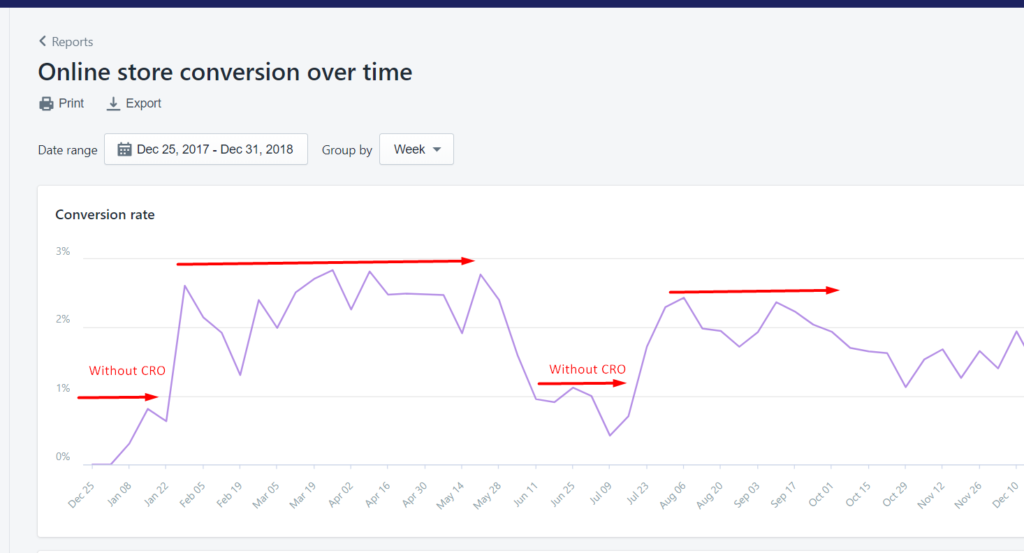 Recommended read: Jewellery Website Design Examples Every Store Must Model
Also, the conversion rate is about the psychology of persuading people to buy. For instance, a phone number on product pages helps increase conversion rate, a 1-year guarantee, free shipping, and returns help growing it as well. An exit pop-up helps to convert more via email. A scarcity principle like 1 item left in stock or limited stock also influences it. There are many conversion rate technics, many books, and courses about it. Small details will make a difference in your conversion rate.
The following KPI you need to improve is AOV. If you are profitable enough, you may don't need to worry about it. In case you are not getting enough profits. It's time to fix it. How do you feel when you sell a few items at a time to one single customer. Ask yourself how you can create the same experience online?
Well, you can use upsells, cross-sells, and post-purchase upsell.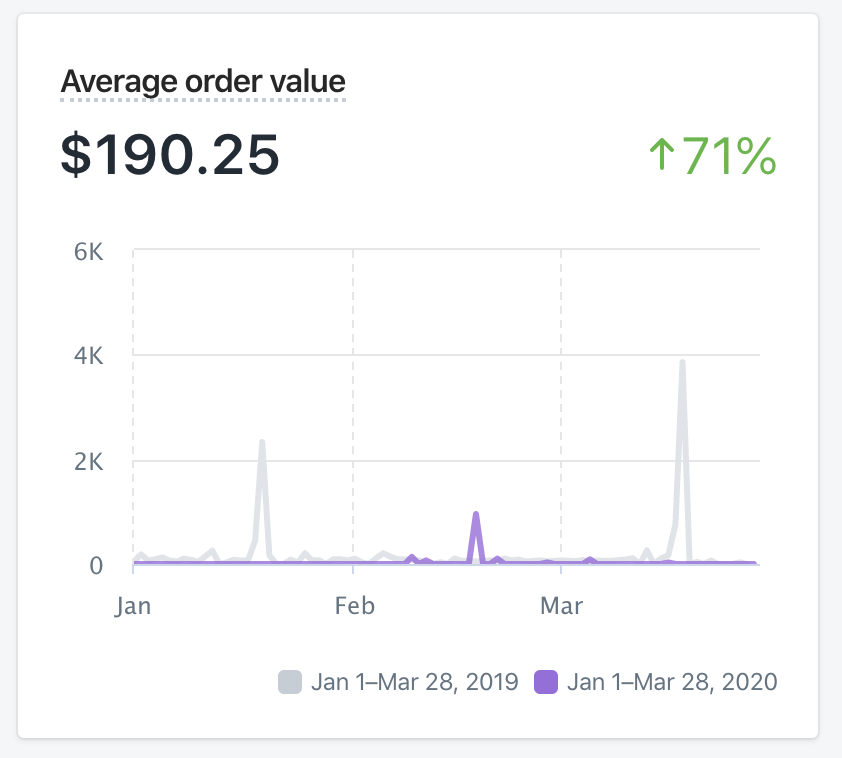 There is a way more analytics and KPIs to track, as well as many strategies on how to improve a specific metric to boost eCommerce revenue. I mentioned a few important ones. I will repeat, you have to love analytics, develop a passion for it, you will love it. I went from hating to love it, and I can't do any projects without having all the analytics on point.

If you spy on Cartier they are using lots of software solutions related to analytics and data management and optimization. Check this link and thank me later: https://builtwith.com/cartier.com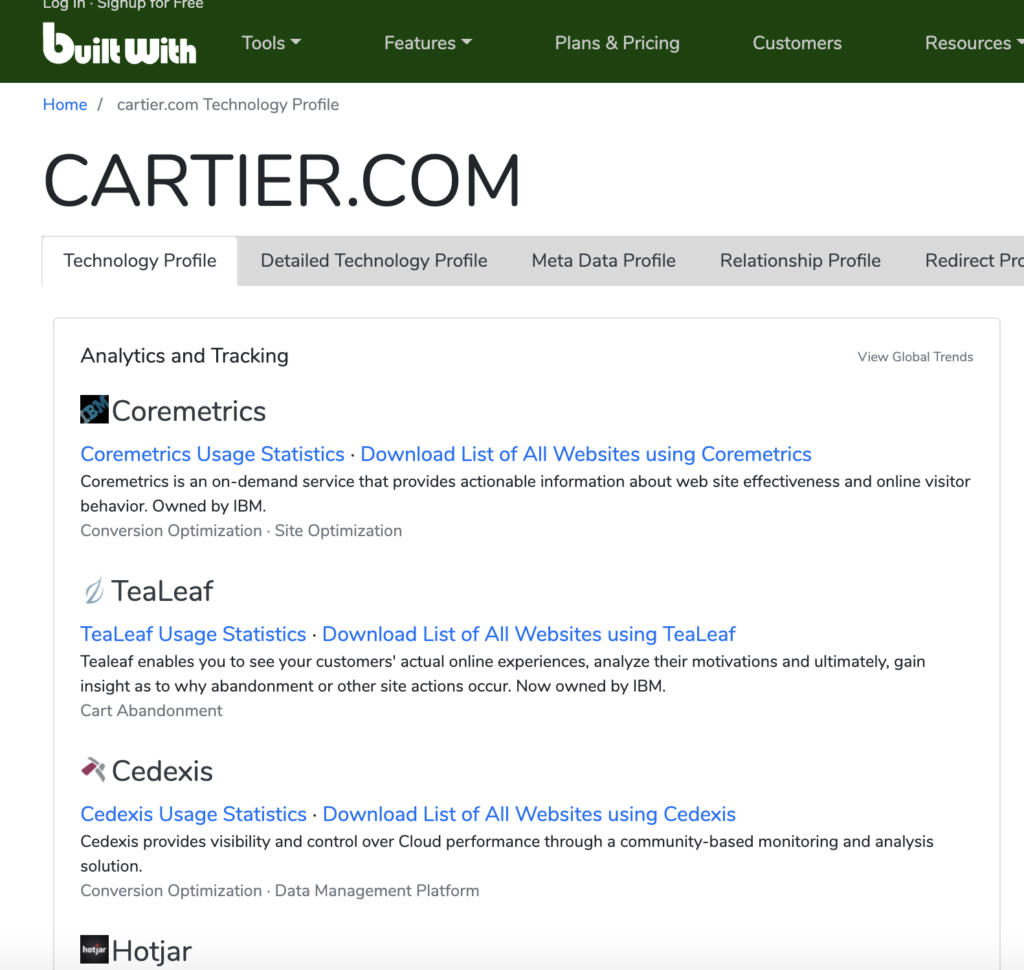 Lesson 4. Lifetime Value will increase jewelry sales
If you return on investment not positive at first, think about CLV (customer lifetime value). Let me give you a crazy example. Let's say your product costs $10,000, with a profit margin of $4,000. All the profit of $4,000 you spent on client acquisition, it means you are at a breakeven point. However, you know that the customer will continue and will recommend you to his freinds, which in the end will make your marketing company profitable.
Sometimes you have to switch your mindset and focus on LCV- lifetime customer value. This actually what happened with my family business… Once we start getting repetitive customer our marketing and ROAS also started to grow step by step.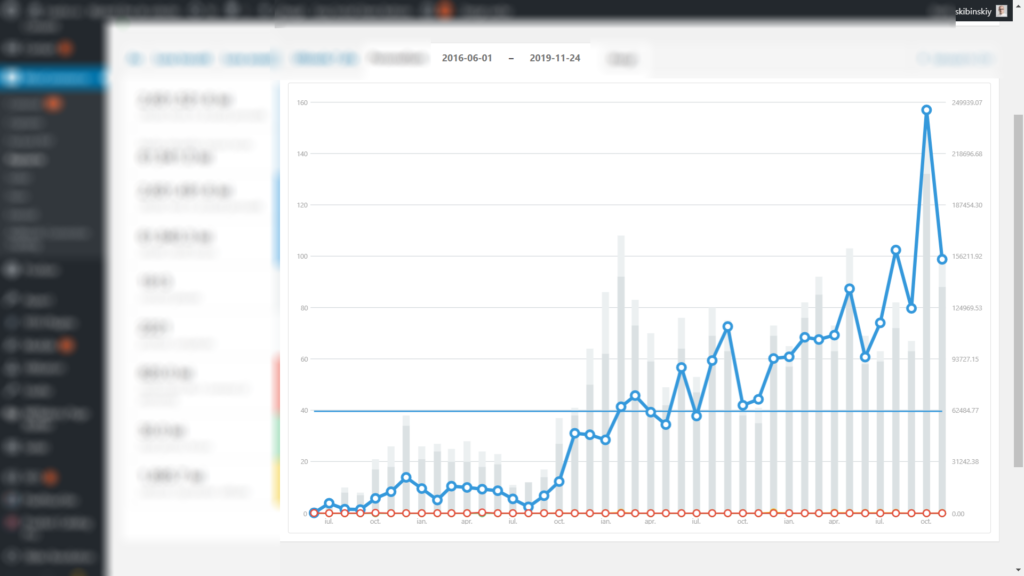 We all know that in the jewelry niche if a person likes your products, they'll continuously buy. So' if you spent all profit margins to acquire a customer, don't worry, think about CLV. In many cases, your beginning will look negative or at a break event point.

***But if you sell sh*ty products or services, there is no reason to think about it or invest money in marketing as well.
Lesson 5. Marketing Structure to increase jewelry sales
A customer needs many interactions with a brand to make a purchase. You must continue showing your ads on every platform and follow potential buyers with remarketing campaigns. You need to keep the fire. You never know when a person is ready to buy. For some customers, it may take one day to decide for other months and years.
I see many examples where customers continuously saw our ads, and after a year or two, they finally decided to buy. That's why you must have a long term marketing structure that will follow your potential buyers on every marketing platform they are spending time.
Keep in mind that 40-60% of sales are coming from remarketing. Remarketing means continue to follow your audience with advertising campaigns.

Those were all the important detail I wanted to share in this mini-training. Be aware of them, use them carefully.
If you want to learn more about me and how my team can help you grow your jewelry sales online, you can schedule a free consultation with us. We work with a limited number of clients, so we only accept companies we 100% believe in improving their businesses.

Also, feel free to read more jewelry marketing blog posts that will help you grow your business:

Luxury Jewelry Marketing 1500% ROI from Facebook Advertising [Case Study]
Jewelry Branding, How to Dominate the Customer and Sell More
34 Jewelry Conversion Rate Optimization Strategies
Jewelry Advertising Mistakes, Analytics, Examples, and Channels