I want to be straightforward. And stick to my rules based on my own experience with developing retail and eCommerce business at the same time.

Rule number one.

There is no retail jewelry marketing without a fully functional e-commerce website.

If you have a simple presentational website, no marketer will be able to make a significant impact on your e-commerce and retail stores.

You will waste money on marketing.

Having a comprehensive e-commerce website is your priority. If you don't know what platform to choose or how the website should look like, I covered this in my blog post:
Jewelry Website design every business owner must model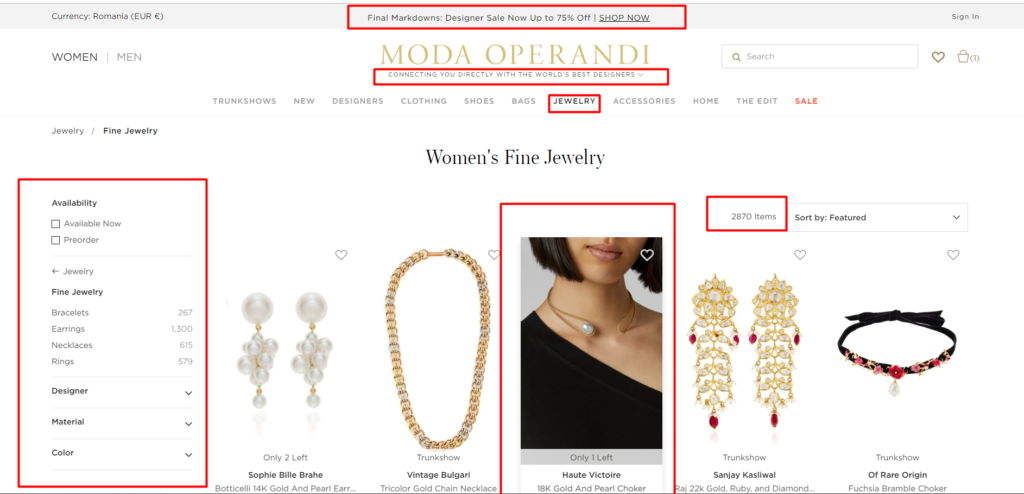 Rule number two.

Your retail and e-commerce must support each other.

When a customer visits your retail store, give them a voucher with a 15% discount if they make an order from your e-commerce in the next 30 days.

When a customer orders from your e-commerce store, call them and start building relationships, inviting them to visit your retail store.
Try to collect emails from customers who visit your store, so you can later email and invite them to visit your e-commerce store.
Make sure your retail address is shown on every page of the website so people can develop trust and choose to buy online or visit a brick-and-mortar store.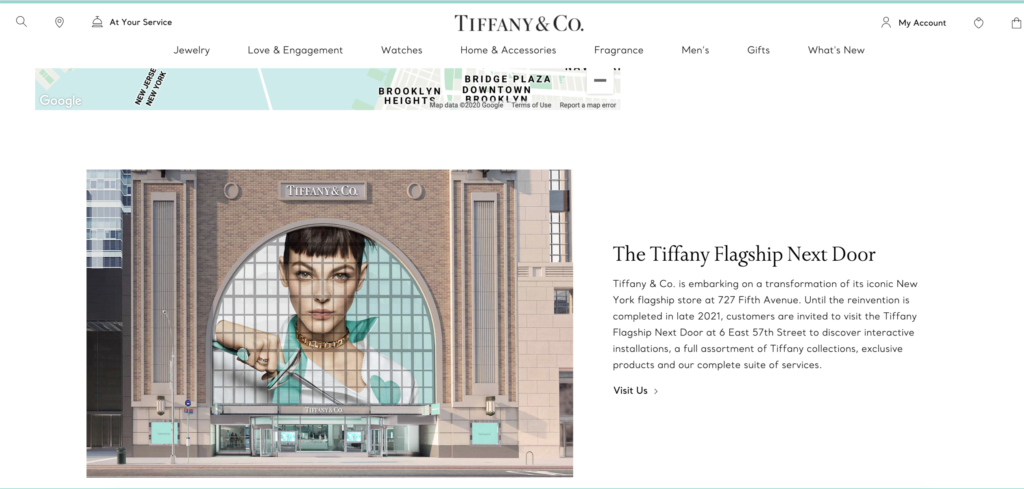 Now let's cover other strategies that will provide you with a predictable flow of new clients.
Google Maps For Jewelry Retail Marketing
Google Maps are one of the best solutions to drive traffic to your retail and online store.

To make it happen you need to optimize your website for specific mentions.

A mention is a keyword.

There are thousands of keywords.

What does it mean to you?

You have to optimize the website for thousands of mentions.

To make as many mentions as possible you need a content strategy = a blog.

There are thousands of jewelry-related keywords to use in your marketing strategy.

If you do so, Google will automatically turn them into "Google Map Mentions" and show your retail store on the map.

This way, you will have more traffic not only in your retail store but also in the e-commerce store.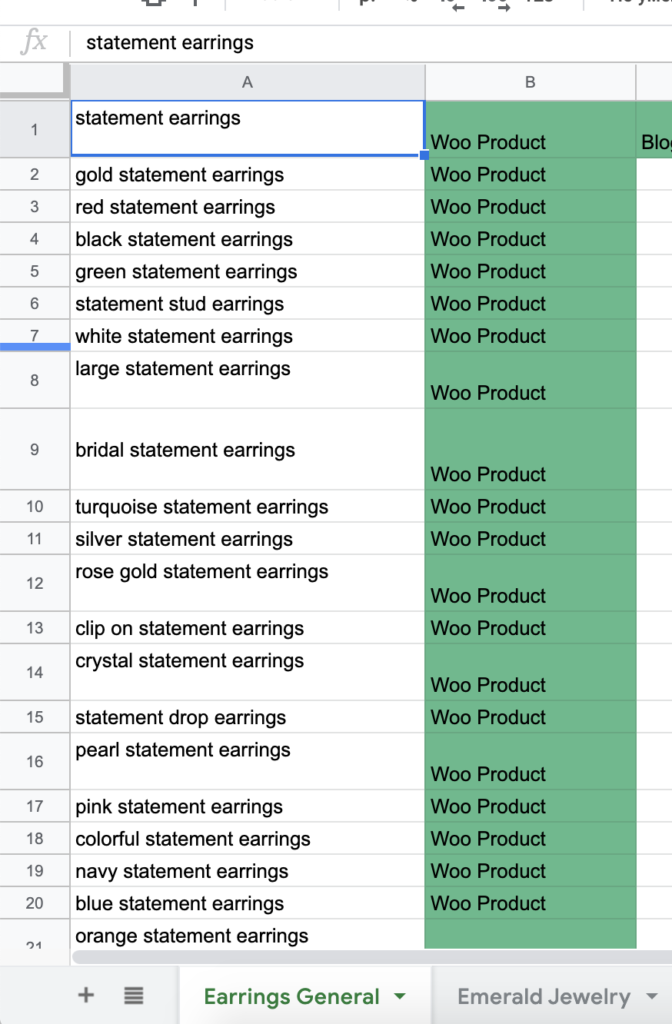 If someone is searching for emerald earrings, it looks like these: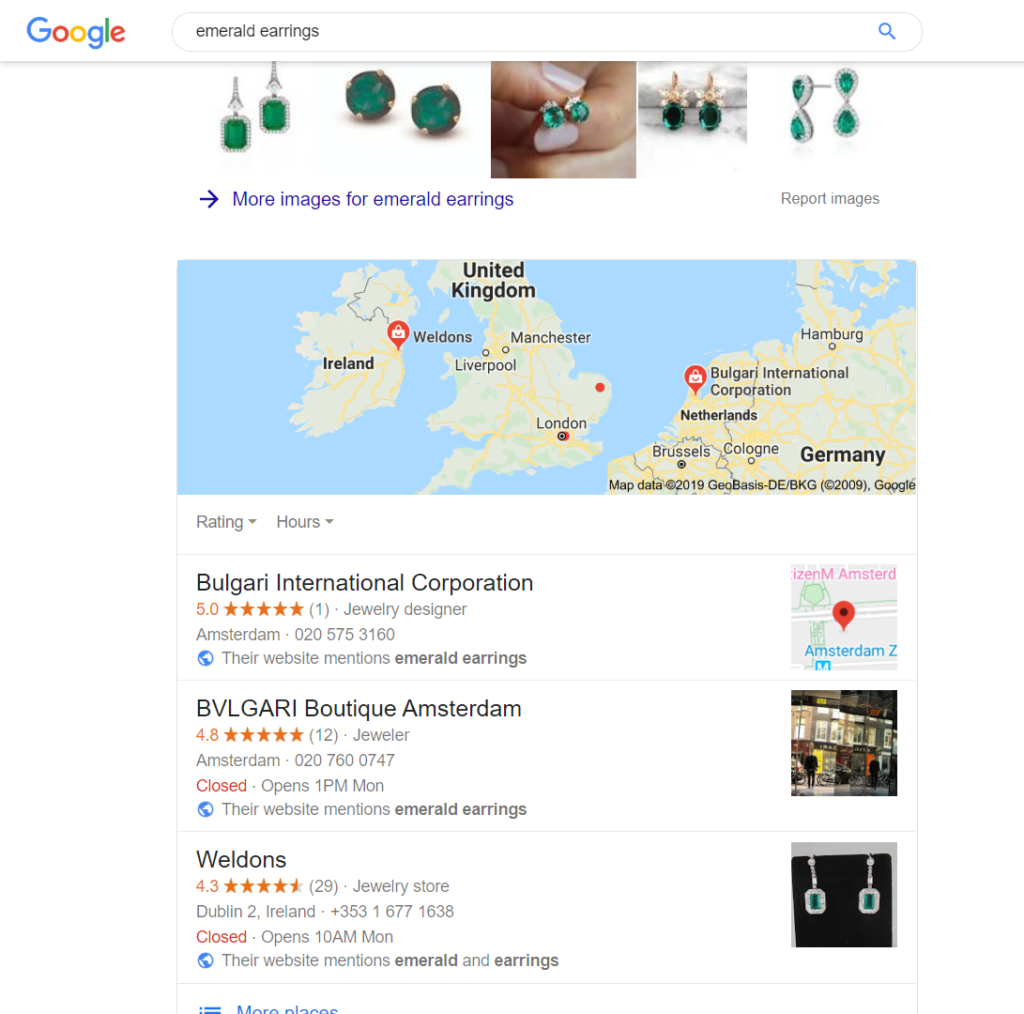 Post as much content as possible on your website.

Make it full of interesting information about your jewelry, and your expertise in the niche.
The best way to create a content marketing strategy is to analyze the demand and see how many people are searching for a specific keyword.

This is the right way to come up with a strategy that aligns with your inventory. For example, if you only sell ruby rings, there is no reason to focus on emerald rings on the first stage.

For keyword research and content strategy, I recommend using a few instruments: Keywordtool.io, Google Planner, and Ahref.
Facebook & Instagram Ads For a Retail Store
You can advertise on Facebook by targeting your city and making people come to your e-commerce and retail stores at the same time.

This is actually what happens for all the retail businesses: once they start advertising, they get more clients both online and offline.

There are many customers who buy online and come to pick up the item in-store. Moreover, they might not only pick up the order but shop for additional pieces.
So on top of that, you will get them as repeat customers.

As you see, the value of advertising on Facebook and driving people to retail stores is huge.

You may spend hundreds of dollars to acquire a loyal customer, but don't be afraid to invest in it. A loyal customer will buy again and again, generating revenue that is much higher than you have previously invested in paid and organic advertising.
Organic Social Media Content
Use social media platforms to post content, pictures, videos from your store, and not only. In description always use a call to action and ask people to order online or visit your retail store.
The secret of social media is based on two factors: consistency and volume.

The more content you post, the higher is your success rate. I advise posting at least twice a day on Facebook and Instagram pages. Don't forget to use hashtags and descriptions in each post.
Answer any comments and communicate with your followers.

To empower your organic social media impact and get more followers, likes, and comments, you can use the engagement objective as a part of your advertising strategy.
Local Influencer Collaboration
Do your research to identify local bloggers and influencers with the highest amount of followers and ask them to share your posts, stories, or promote your products regularly. Ask them to mention your retail and online stores in the description in exchange for the products you are selling. If this is not suitable, offer money based contract.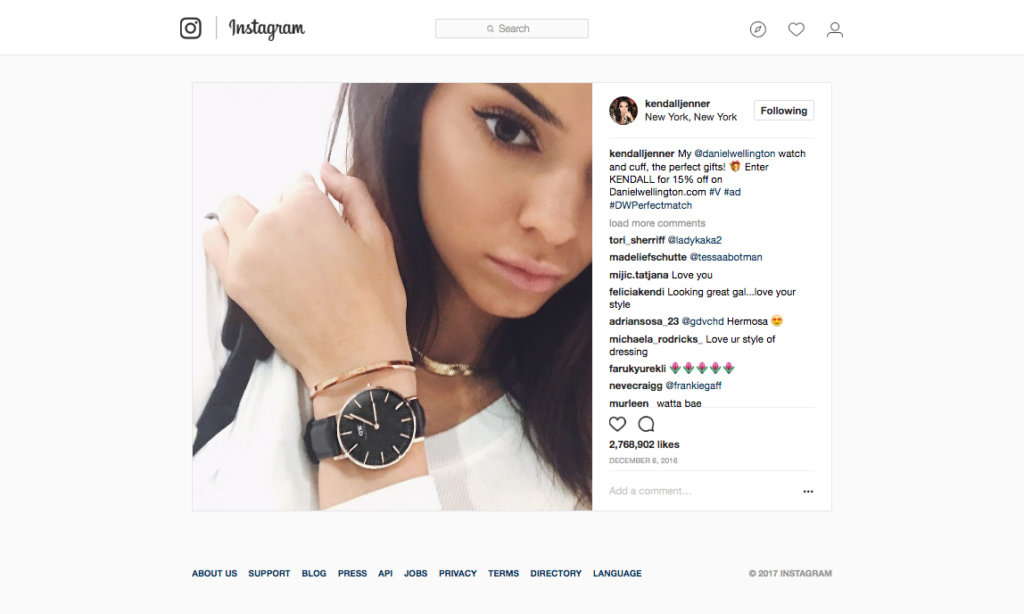 A higher number of influencers in your partner list are directly related to better results and organic growth. Sign a contract with selected influencers, give the instruction on what and how frequently to post.
Pro tip: try solutions like this to find influencers in your city https://www.pixlee.com/solutions/influencer-marketing
Local Press Release Marketing
Local magazines or bloggers are worth investing into to empower your SEO and content strategy. If someone mentions your website in their magazine or blog, Google sees it as an authority signal and increases your website visibility, ranking your pages higher towards the first Google page.
Moreover, you can promote press releases from your own Facebook and Instagram pages to boost the credibility and authority of the brand. I have already shown a modern press release marketing strategy for jewelers here: https://alldgt.com/jewelry-press-release/
Youtube Video Ads + Google Display Ads
You can publish a video review of your products on YouTube just by using a smartphone. Once you have 20-40 videos on your channels, start promoting them locally using discovery ads objective. Don't forget to mention and show your website and retail store address at the end of each video.
In conclusion:
Rome wasn't built in a day. The same applies to your brand: you have to work hard and hire people who will work with you. All the strategies I describe work. Don't forget about being consistent and push more volume. And if something is not working, you can fix it during the journey. Maybe your website is not efficient, fix it. Maybe your photos are not good, fix it. Of course, when you have someone experienced in the team, you will do fewer mistakes and will spend less time and money on the fixes.
Take a look at my blog posts to find even more ideas and insights:
1. Luxury Jewelry Marketing 1500% ROI from Facebook Advertising [Case Study]
2. Jewelry Branding, How to Dominate the Customer and Sell More
3. 34 Jewelry Conversion Rate Optimization Strategies
4. Jewelry Email Marketing from A to Z and how to increase revenue by 40%
5. Why a Jewelry Press Release is a Waste of Money and The New Approach