In this topic, we will cover seven things you must know before engaging with the jewellery website designers. My name is Alexander, and I'm the owner of ALDGT – Digital Marketing and Web Development agency. Since 2015 I'm also manage marketing part for my family jewellery business where we already achieved a 2000% return on investment. If you want to know more about how, please feel free to access the case study from the link: Jewelry Marketing Case Study
I want to make sure you will find the right team or person to design your jewellery website. So let's take it from here.
1. Skill Set To Understand and Master

Before hiring a jewellery website designer, make sure you also have support not only in designing but also in website development(programming) and marketing. Preferably hire a skilled team. I would avoid working just with one person. Chances one single persona can master design, development and marketing etc. are 1%.
In my article where I'm talking about 45 Skills, Jewellery Marketing Expert or Director Must Have. You can find all the skills to involve in the process, from brand strategy to implementation and scaling of the brand. Those skills are the proven way to ensure the successful launch of a jewellery brand.
2. Professional Approach starts with Jewellery Brand Strategy
Brand strategy is a long-term plan to achieve specific brand goals. A well-defined and executed brand strategy affects all aspects of a business directly connected to consumer needs, emotions, and competitive environments.
So I woud hire a jewellery website designer/team who has the experience with brand strategy. You can read more about here: How to create a brand strategy
Your brand isn't what you say it is. It's what they say it is.
3. Second Comes Brand Identity Design
Brand identity consistent interaction helps customers remember who you are. The more your prospects see your brand, the more likely they will contact your business for information.
Investing in a unique brand identity shows that you take pride in your business and are committed to success. A company that invests in strong brand identity will automatically create more brand loyalty and trust with every customer interaction.
Part of brand identity:
Naming
Logo
Tagline
Fonts
Colours
Packaging
Social Media Kit
Emai Templates
Visuals (Photography, Illustration, Interactive elements, Video and motion)
etc.
Website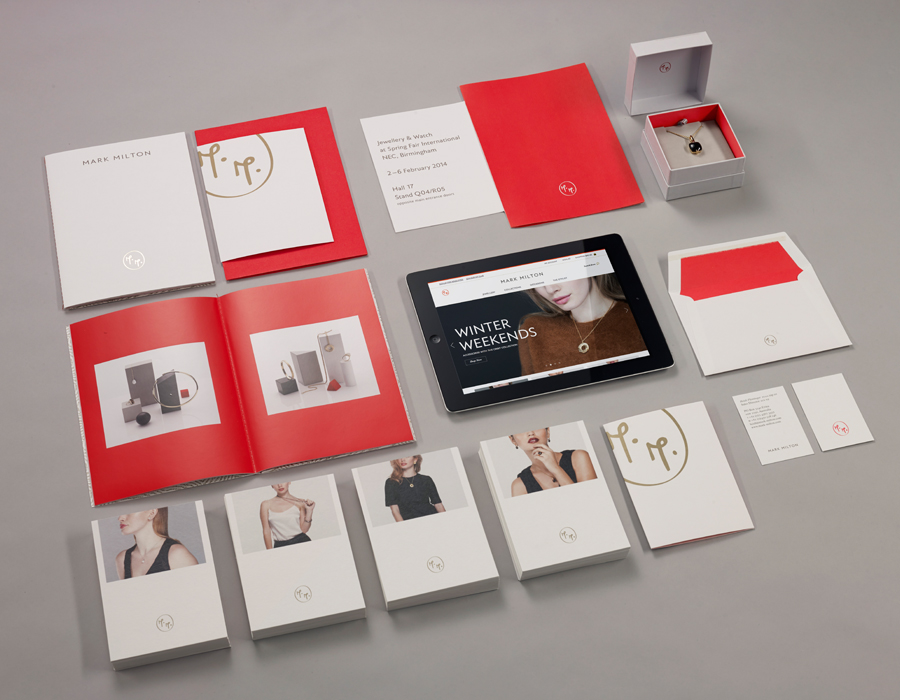 4.  Mobile-First Website Design
Pay more attention to the Mobile Version of the website.  Ask both versions, Mobile and Desktop, to be included as website prototypes.
There is no reason to explain why to do it. It's pretty clear. Don't forget to ask if revision is free. I woud prefer to work with a designer that offers unlimited revisions till I'm satisfied.
5. Jewellery Website Designers: Prices and Timeline UK and USA markets
Brand Strategy starts from 5.000$ 1-2 weeks.
Brand Identity Design starts from 10.000$; it also includes website design can take up to 3 months.
Website development starts from 10.000 and can take from 1 month to 6 months if doing a custom eCommerce platform.
6. Where to Find Experienced Website Designer for a jewellery brand?
To find a jewellery website designer, you can use two resources:
1. www.dribble.com
2. www.behance.com
7. Jewellery Website Design Examples to Model
To successfully design and develop a jewellery website, you can model something that already works. In the following article, I'm showing what a jewellery website design must have so you can create TRUST at first sign and make SALES with higher conversion rates!
Check it here: Jewellery Website Design Examples Every Store Must Model
Also, feel free to read more jewelry marketing blog posts that will help you grow your business:
Luxury Jewelry Marketing 1500% ROI from Facebook Advertising [Case Study]
Jewelry Branding, How to Dominate the Customer and Sell More
34 Jewelry Conversion Rate Optimization Strategies
Jewelry Advertising Mistakes, Analytics, Examples, and Channels