I want to share the most effective and proven strategy on how did marketing for jewelry business during trade shows and how these strategies helped us to be a leader in sales. If you are a jewelry business attending a trade show or you are a jewelry trade show organizer, this blog post if for you.
The content is divided into three parts.
For sellers/participants on how to increase sales during the jewelry trade show.
For event organizers, on how to find and invite more jewelry business owners to attend the event, build a substantial B2B database to use for future events.
For both organizers and sellers: The "Armageddon Strategy" involves the organizer to implement strategy number 1 for all attendees.
1. Marketing Strategy for Trade Show Sellers
This strategy requires an established eCommerce website. I suppose everyone who is reading this has an eCommerce channel to sell the product as B2B or B2C. During the last years, trade show sales were not successful for my client. However, we were successful with the E-commerce shop and retail shop.
I started thinking about how we can support our trade show sales with digital marketing, and it was pretty easy for me to figure it out. Every time, 30 days before an event starts, I launch a marketing campaign which is targeting all the people interested in jewelry from a specific city where the trade show takes place, like this: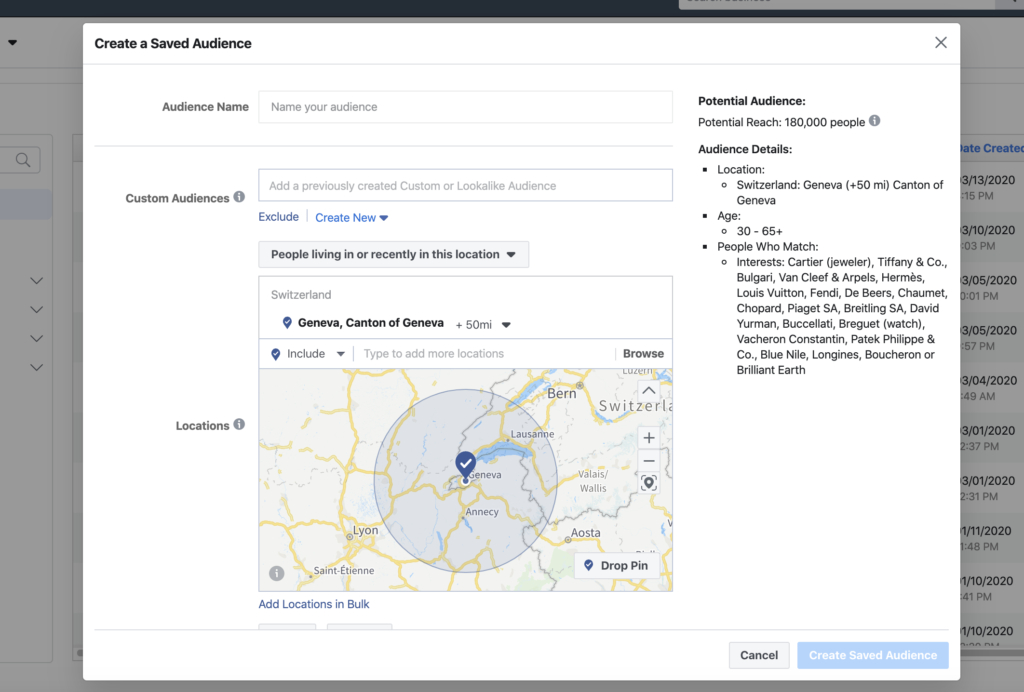 It's just an example of targeting for Facebook and Instagram. You can create similar audiences to target, almost at any marketing platform, including Google, Youtube, Twitter, Linkedin, etc.
Afterward, we create an advertising campaign showing eye-catching products to make potential clients visit Ecommerce store.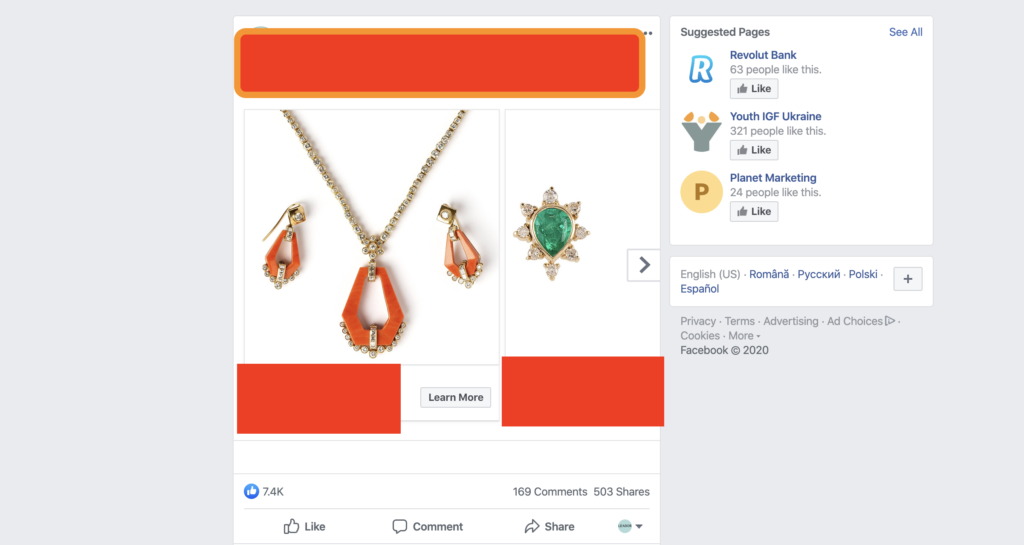 In that way we are able to get potential buyers, from a specific city, to visit our website. Some of them are buying directly from the website, some of them are calling and buying via phone, and the majority of them just browsing and leaving.
But how we make this majority come to the trade show?
It's easy, especially when you are inviting someone who already knows about your product and brand. It's pure psychology, and we do it through the next step I'll demonstrate below.

This is called, Remarketing, 40-60% of sales are coming from remarketing.
When we have a trade show, we do a remarketing campaign for a specific city. In that way, we can address a particular message where we are going to invite potential buyers to visit us.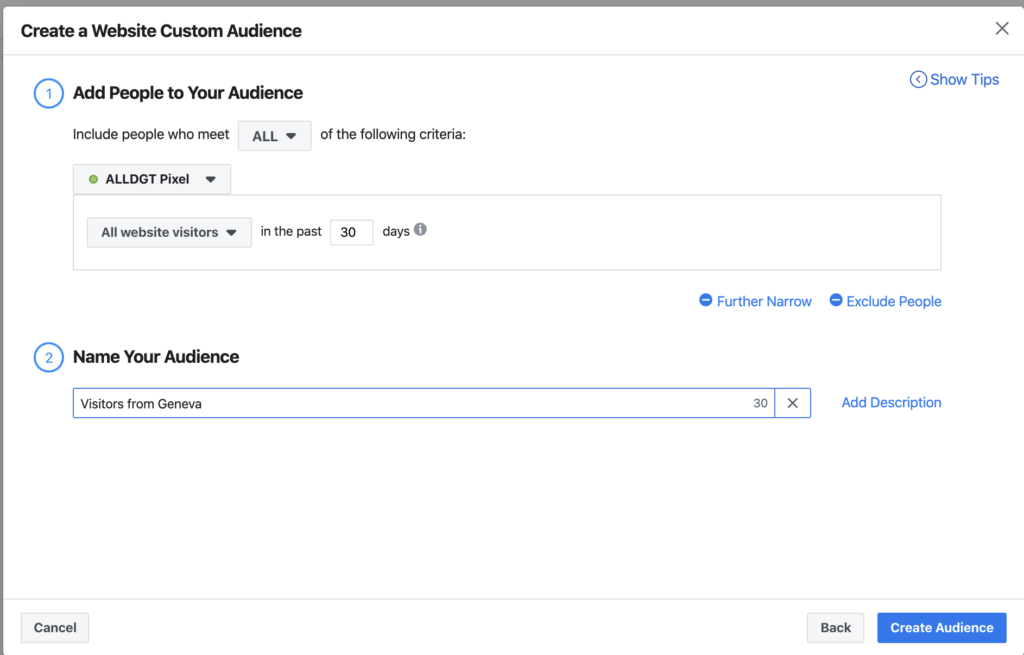 Here is the example of the remarketing campaign where we invite the audience who already know us, to come and try our products in person:
To summarize, we always run a 2 level marketing structure. One is sending people to the website without mentioning that we are going to attend the event. The second one is a particular marketing campaign promoting products, and the trade show itself.
As I mentioned, we get online sales from both campaigns. The second one is a Remarketing campaign, where we show our campaign for those people who visit our website from a specific city, where the event takes place. This campaign act like a reminder they continually see. In the end, they'll attend the event.
This strategy increased our sales X5 in comparison with past experiences. While the majority were complaining about low sales, we were proud of the numbers we got.
2. Marketing Strategy for Trade SHOW organizer (B2B)
I already wrote about how you as a trade show organizer can get thousands of luxury and jewelry business owners. You can read more about it here: B2B Jewelry and Luxury Marketing Strategies for Manufacturers. You have to apply the same principle as in the strategy number one, but your timeline, targeting, and messaging become different.
Linkedin B2B lead generation: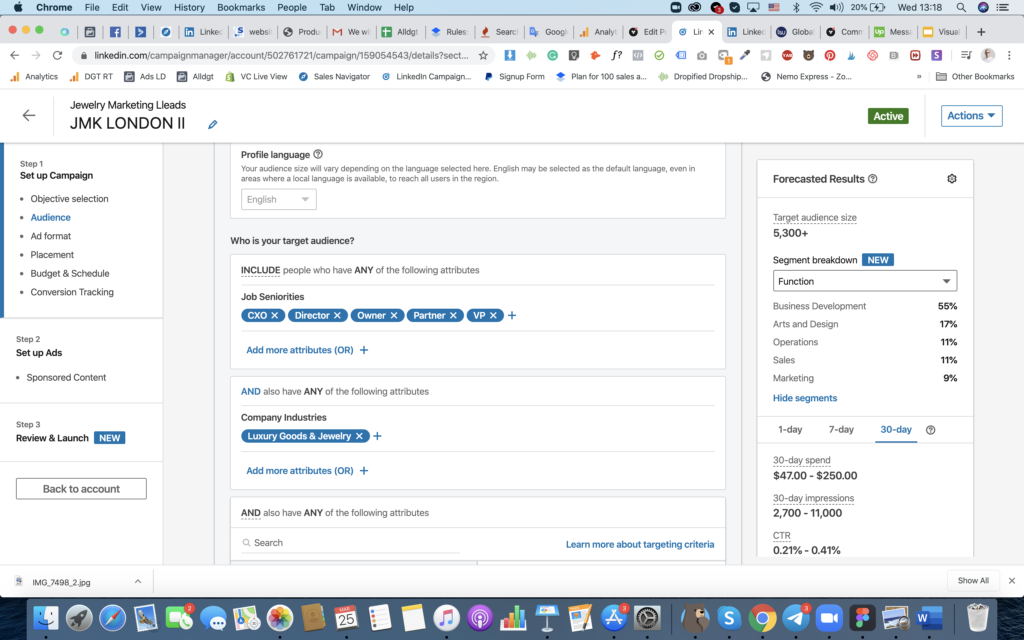 Facebook and Instagram B2B lead generation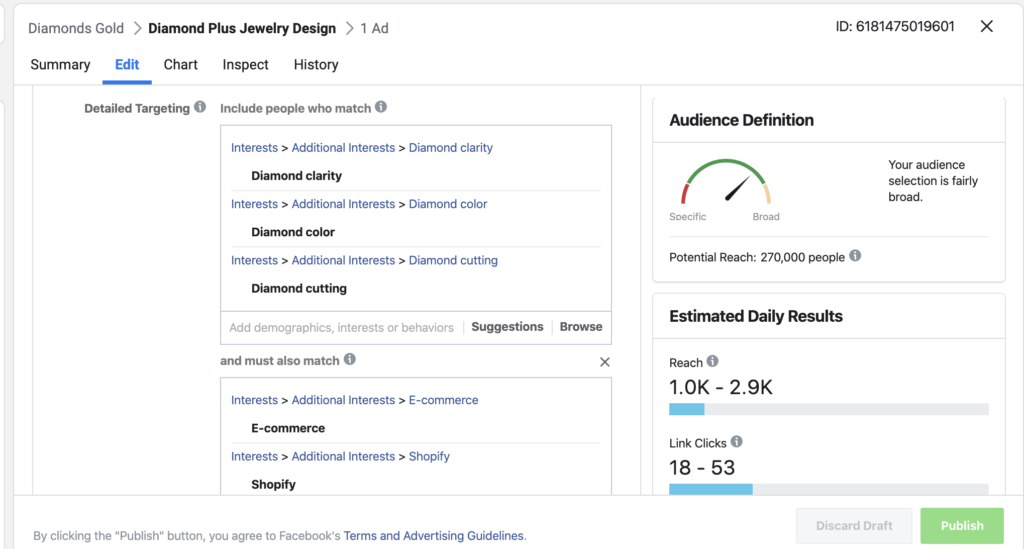 And of course Google Custom B2B Intent Marketing Campaigns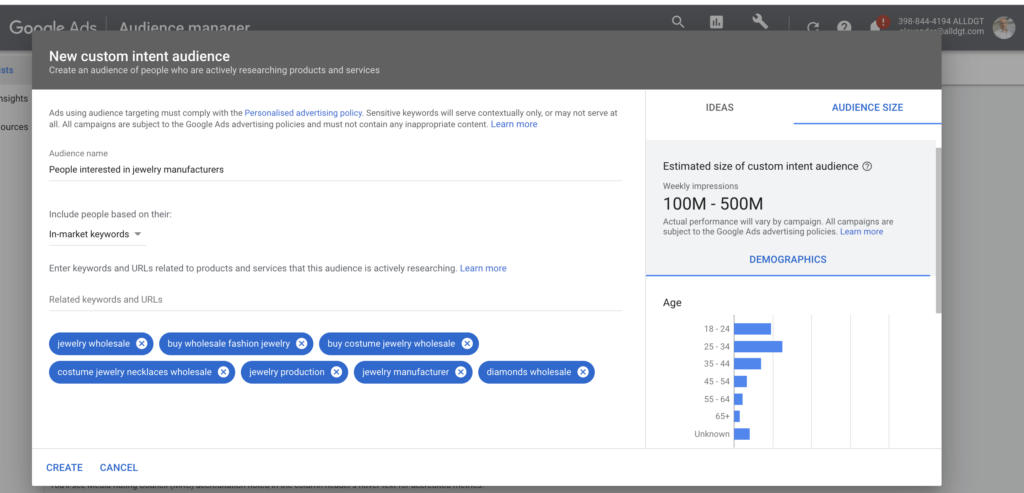 You can create an audience based on the search intent. Just think about what jewelry business owners are searching for online? Maybe "buy gold in bulk", "Rapaport" or "jewelry marketing", "GIA" etc. Analyze jewelry business owners' intent and target based on it.

3. For both, organizers and sellers. The "Armageddon Strategy".
This strategy involves the event organizers to offer support for each attendant that has e-commerce to implement the first strategy.
In that way, everyone in the city who loves jewelry will know about your event. Moreover, you can include the cost of promotion in your event fees. Imagine if you do that, how effective will be your trade show.
In most cases, jewelry business owners don't have enough knowledge to create this type of strategy, so take control over it and make your trade show successful.
In conclusion
Empower your event with digital marketing strategies. It's crystal clear that it helps better than any other traditional approach. Not only for gettings sales from events but also make lifetime customers for your business. We have customers from events who are buying online every month and leaving us thousands of dollars in profit, even now, during the COVID-19. What are you waiting for?

Also, feel free to read more jewelry marketing blog posts that will help you grow your business:

Luxury Jewelry Marketing 1500% ROI from Facebook Advertising [Case Study]
Jewelry Branding, How to Dominate the Customer and Sell More
34 Jewelry Conversion Rate Optimization Strategies
Jewelry Advertising Mistakes, Analytics, Examples, and Channels