Benefits of Website Redesign, Analyzing the Facts and Statistics.
There are a plethora of benefits you stand to gain by redesigning your company website. Presented below are the top six benefits of website redesign along with proven facts, statistics and case studies.
1. A strategic website redesign will help you to
maximize your revenue

and implement

business growth features

.

A few years ago we redesigned a website for JavaPura, one of the largest coffee roasters in the USA, and implemented a new subscription strategy.

The results?

A whopping 21% leap in revenues six months down the line. JavaPura has continued to realize sustained growth which was made possible by redesigning their website.

This is their original website design: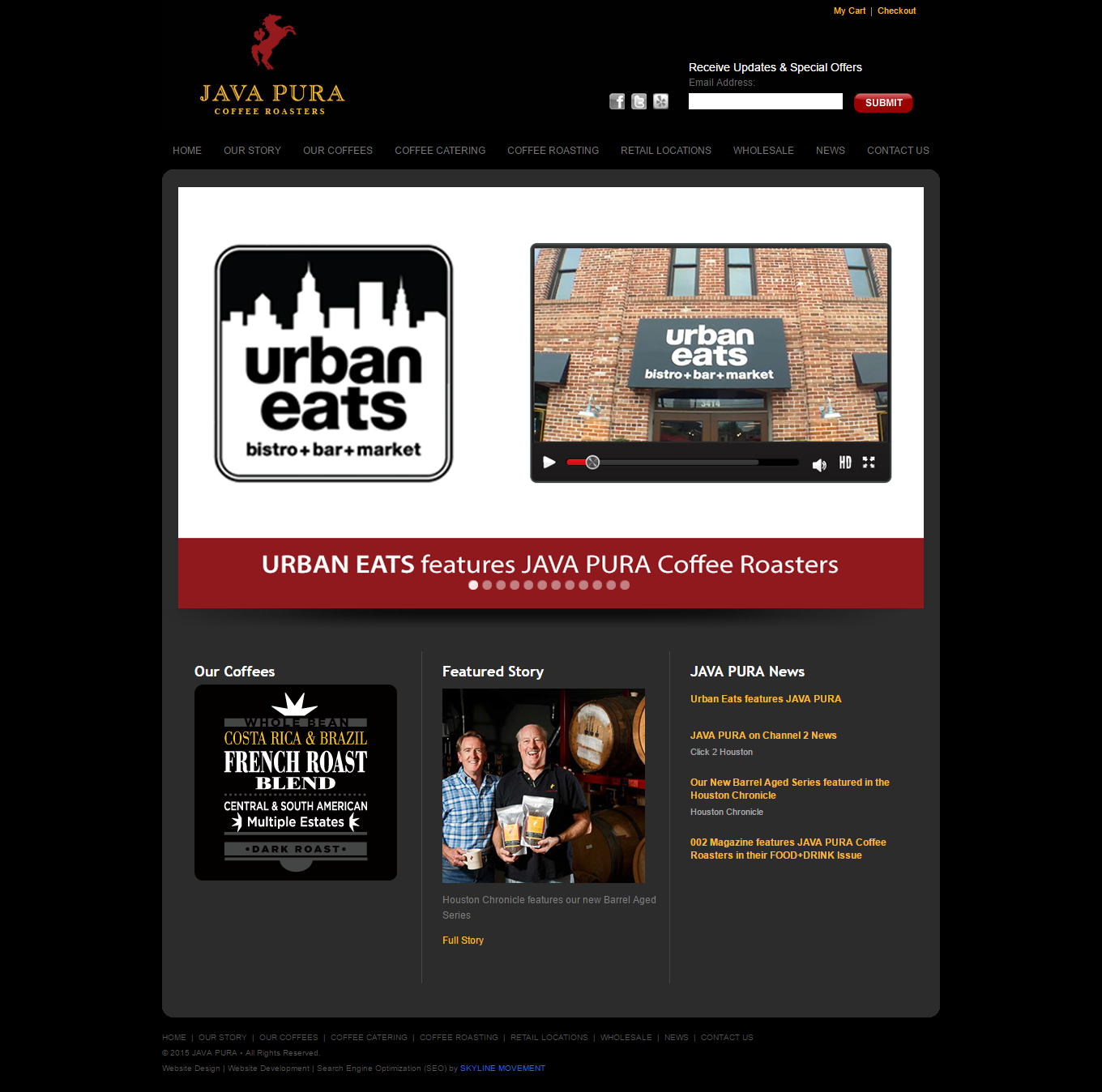 Here is a new website design.  PREMIUM BRAND with subscription strategy.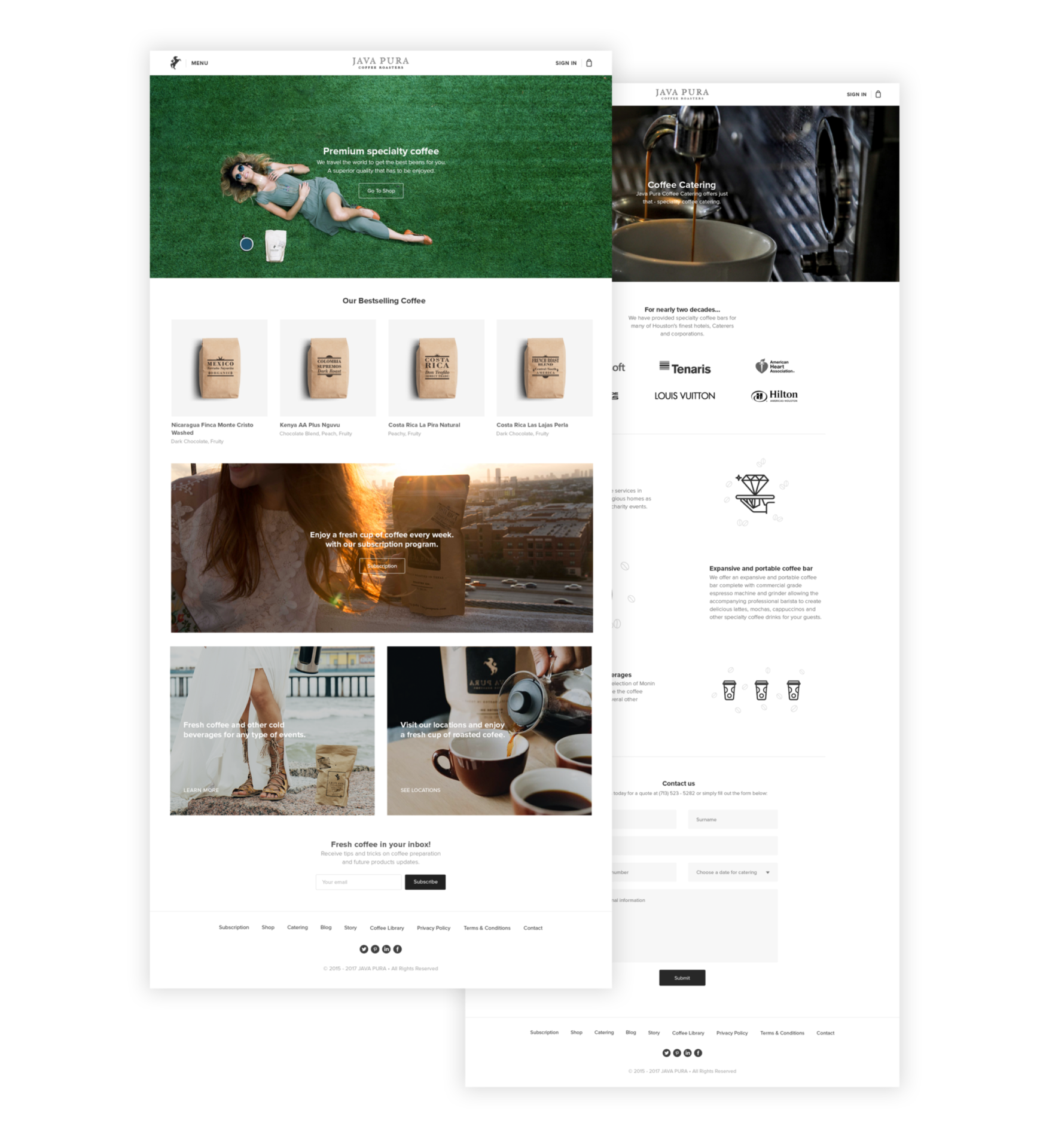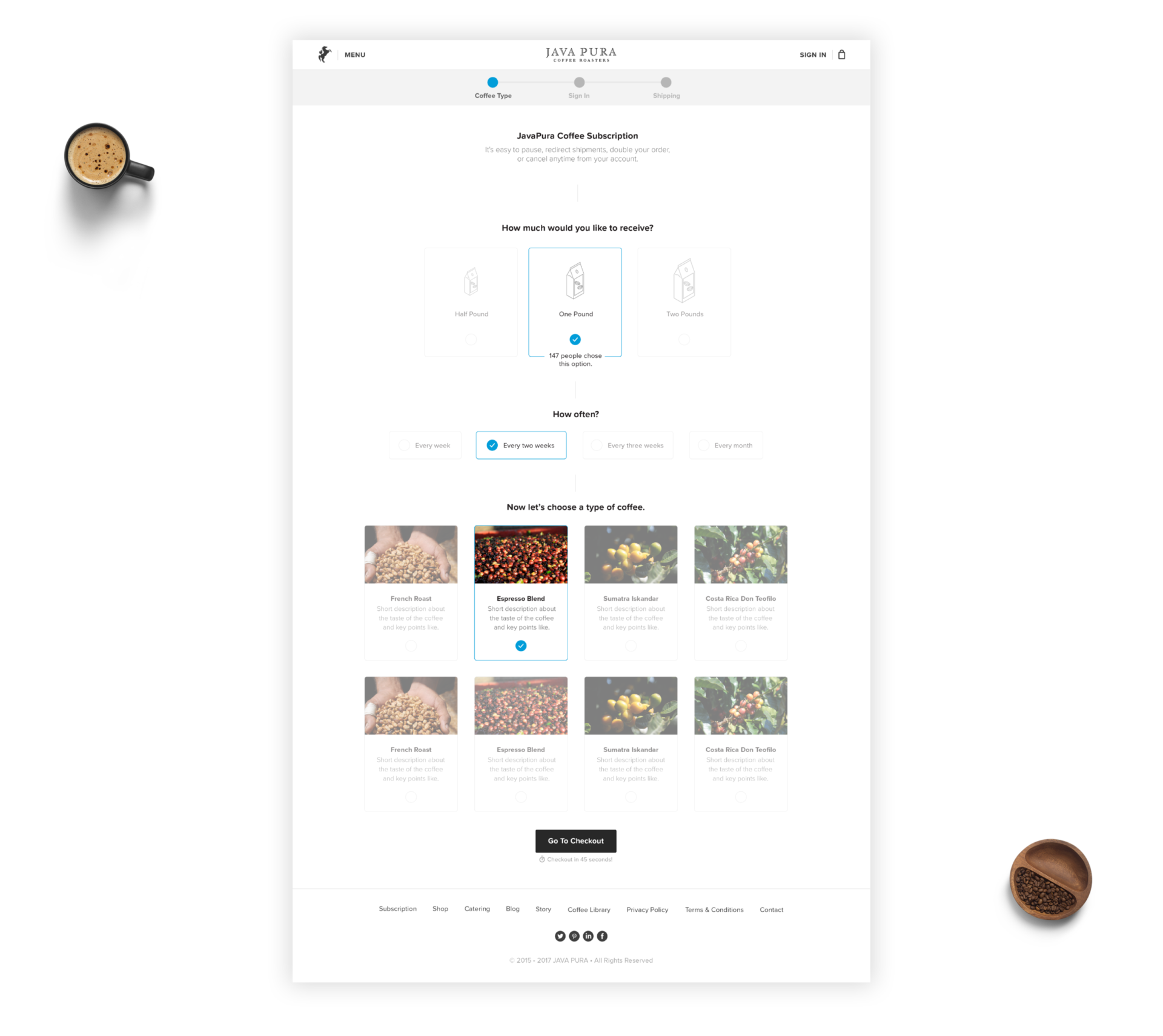 See the JavaPura coffee website redesign showcase: https://alldgt.com/portfolio/javapura/
2. A website redesign can help the company
generate more leads

:

We helped AlphaHq Software Company with a website redesign project. Two weeks after the redesign and launch of the new website, the sales department reported a 30% increase in the number of leads.

Without the website redesign, AlphaHq wouldn't have reached these new levels of revenues, at least not without drastic measures. It's anyone's guess how much revenue they could have been making had they implemented a new website design years ago.
You can see the project in our portfolio here: https://alldgt.com/portfolio/alphahq/

3. A website redesign can improve
brand perception and position

your company as a premium product:

Visual enhancements and illustrations enhance your company's brand image and positioning. In fact, we used this exact strategy in our project with TheNextAd.

TheNextAd is one of the biggest Facebook Marketing Partners in Europe. New brand positioning also allows refining product-price strategy.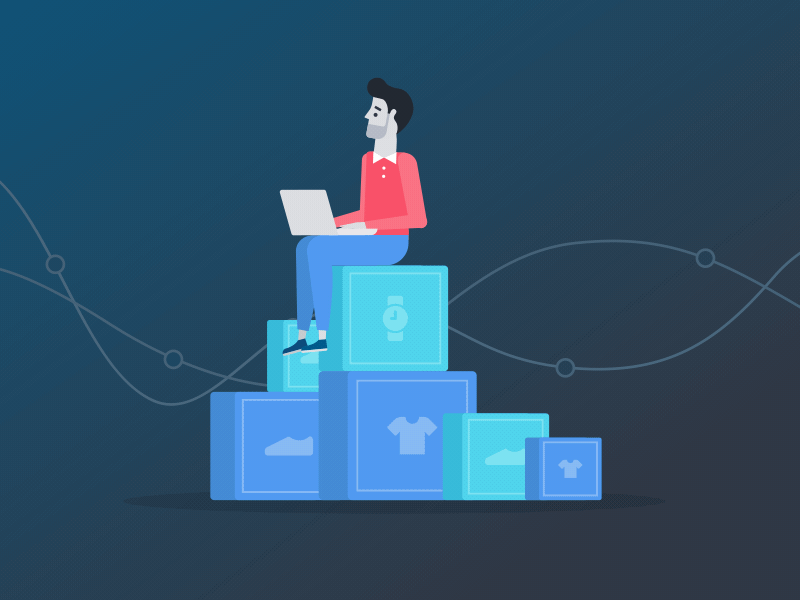 Indisputable Fact:

It takes about 50 milliseconds (that's 0.05 seconds) for users to form an opinion about your website that determines whether they like your site or not, whether they'll stay or leave.

Web design has shifted to be more visually oriented. In fact, comparing current designs with those from 4-5 years ago, you will notice a difference in the use of illustrations 30% of the time.
Why?
People have always been drawn to storytelling, whether descriptive or visual. This is because viewers connect with illustrated narratives much faster and more easily.
These are the very same techniques that companies like Facebook, Microsoft, Apple, The Economist, Slack and many others employ for better conversions and USER EXPERIENCE (THE FEELING THAT YOU GET FROM THE WEBSITE).
You will easily beat your competitors by having a website your visitors cannot forget. If you can keep your brand in their memory, you've already won them over.
One website that manages to have a lasting memory in the minds of visitors is Slack. UENO, a famous digital design agency in the USA, is responsible for the excellent job of redesigning this website.
Have a look at the fresh new look of Slack.

See full case study: https://ueno.co/work/slack
4. Website redesign and new technology that comes with it can
double your traffic

and revenues.

Another project, where we implemented the new mobile responsive design and new Google AMP Technology. New changes were oriented to engage users to consume more content, to stay on the website as long as possible. We decreased bounce rates from 80% to 60%.

The results?

X2 increase in traffic and revenues.

Look at the graph for more details.

All that work took six months of testing and optimizations to generate the reported results.

The fact:
One second delay in your site speed can lead to a 7% reduction in conversions.

Viewers have numerous options and in such a fast-paced world, they're not going to wait around for your website to load. Viewers want the website to load instantly.
5. New website redesign strategy can
reduce labour costs and boost performance

:

When redesigning websites for large companies, we suggest analyzing departmental problems, needs and goals for which we then develop comprehensive solutions that boost their performance.

We created a new user-friendly dashboard for a phone production company, that reduced the time spent on working and manipulating with the big data.

The new dashboard enabled logistics departments from different countries to streamline communication and drastically reduce manual work. This is an immense improvement in the company's lifetime value.

Part of the redesigned dashboard was a place where employees can upload large data files for editing.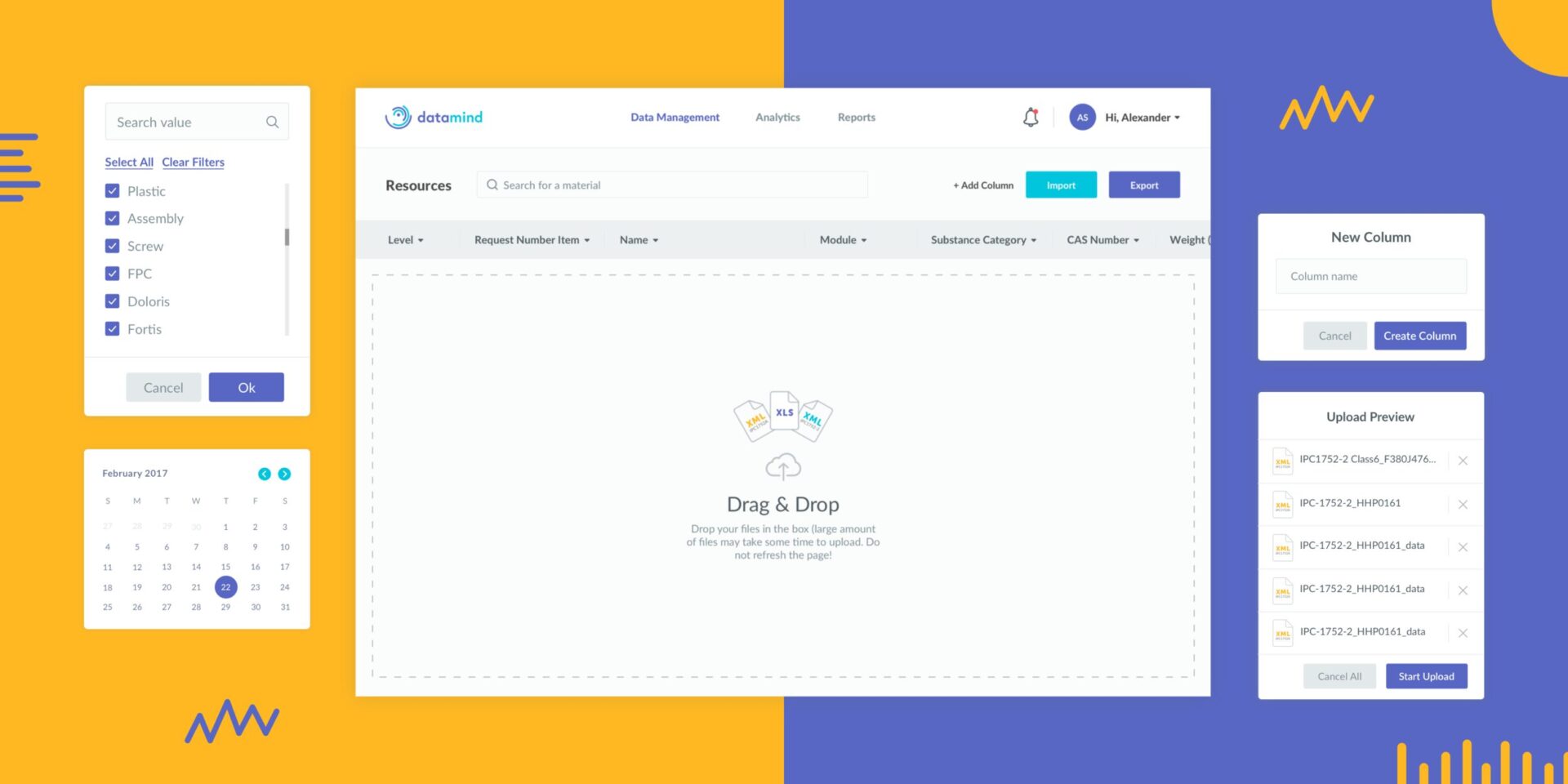 6. Website redesign with
better UI/UX improves customer satisfaction

leading to more sales:

One sure way to drive your customers away is to give them a terrible user experience. They will not see any value in your product and happily run to your competitors.

UX and UI are not abstract, technical concepts. They are at the very core of the functionality of your application. As technology changes, people who interact with it also change their expectations of how it should work.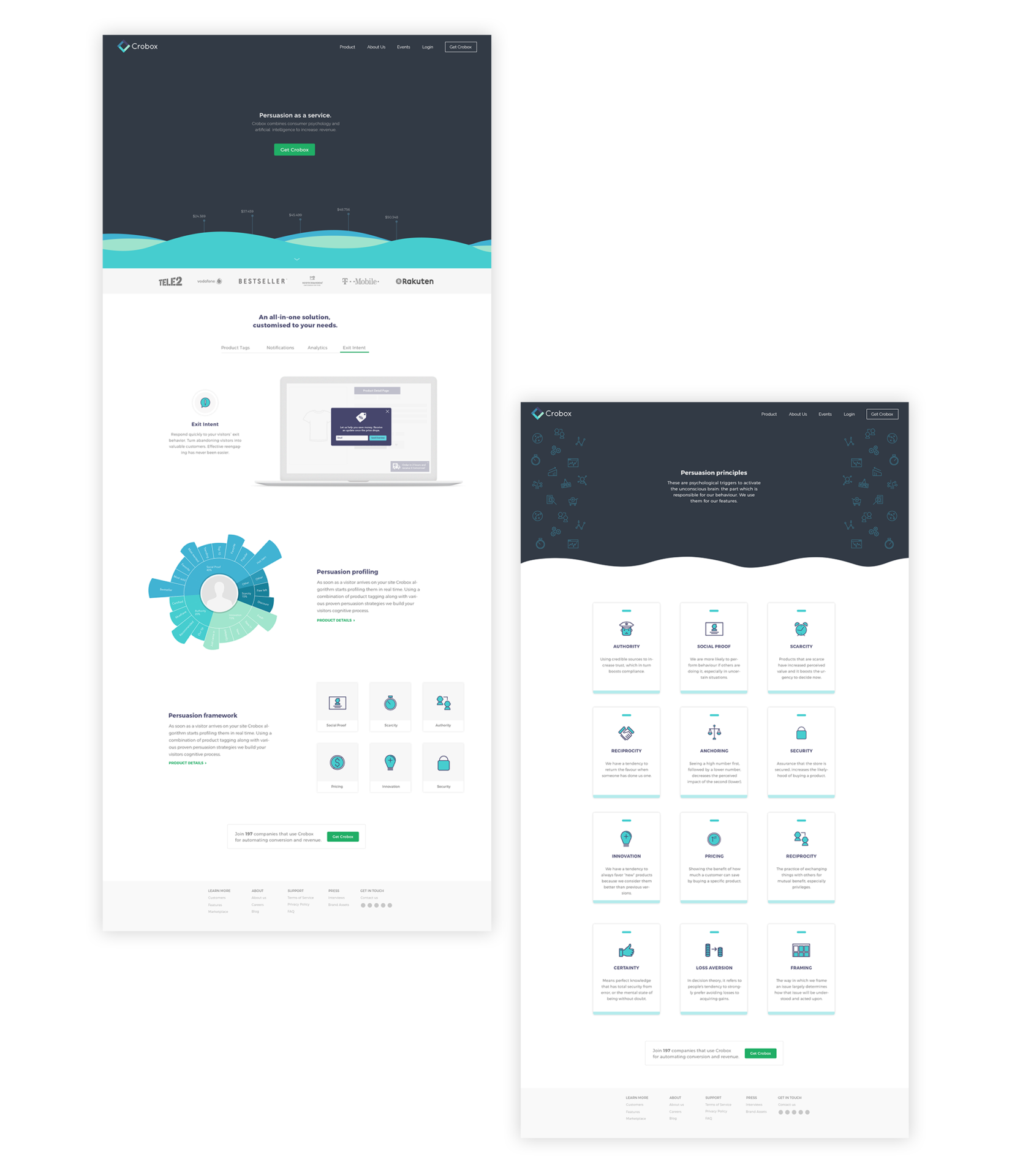 New branding, new website, and a new dashboard for e-commerce SaaS.Crobox is a SaaS company that provides Conversion optimization software for companies like Vodafone, Under Armour, IKEA, PHILIPS etc.
When we redesigned their website and improved their UI/UX, we helped them achieve the following:
• Stay up-to-date with current design trends and change user expectations
• Empower their users by adding logical and intuitive functionalities
• Make their application more cohesive and powerful
• Reduce the cost of ownership and support
• Increase customer satisfaction leading to more sales
What you should know:
Forester Research shows that, on average, every dollar invested in user experience (UX) brings 100 dollars in return. That's an ROI of a whopping 9,900 per cent!
See case study here: https://alldgt.com/portfolio/crobox-saas/
How much does it cost for a professional website redesign or app design?
There is no fixed value for a website redesign or app development. Each case is uniquely defined by the following:
Problems/challenges to solve
Strategies to implement
Number of Experts Involved
Timeline
Technology stack, etc.
For instance, TheNextAd project involved a team of 7 experts.
Marketing Manager
Project Manager
Web Designer
Illustrator
Motion Designer
Front-end Developer
Back-end Developer
The project took 4-5 months to finish and the end result was absolutely amazing.
Unfortunately, there is a group of people who still believe that solo developers create all great websites.
Well, a simple amateur website, maybe.
However, to get the best product, you need a strategic team.
A creative team with

business experitise

will guarantee the best return on investment.
How do you differentiate a professional website from an amateur website?
To us, the process, time, and a number of experts involved in, the biggest differentiating factor.
Here is what each of these processes involves:
a) Professional website redesign process:
Discovery > Research > Marketing Strategy > Wireframing > Mockups > Prototyping > Implementation > Testing > Optimization.
Is really important to have Marketing Experts involved in the process, to properly build the website for customer acquisition journey. Discovery stage helps to figure out how many experts to involve in the process 🙂
b) Amateur website redesign process:
Let's make the new website, colours are good? Yes, they are good.
In conclusion!
In conclusion…
When you finally decide to revamp your website, think of the value it will add to the company and to all your marketing efforts.
Thank you for taking your time to go through this article.
If you have any questions please let us know via chat on the right corner.