When thinking of redesigning a website, many people get overwhelmed by the amount of work involved. Some are left wondering, "Do I need a website redesign?"
It is a real dilemma but then again, the level of creativity involved is only 20% of the entire project. The rest involves business metrics/KPI, digital marketing, and over 200 Google and social media algorithms that affect website redesign.
If still unsure, you can revisit this post for the benefits, facts, and statistics about my website redesign expertise. In there, I demonstrate to you how executing a great website redesign project will give your business a new, powerful engine.
In that article, we concluded that a simple website redesign project without any strategy its waste of time and money. If you are not going to redesign your website to improve performance, do it to save time and money.
Do I need a website redesign? (Professional Checklist)
Our main goal s a professional team is to help you figure out if working with a professional team will add value to your project. I personally believe that the best way to invest in a new website is through elaborate digital strategy. The strategy should address all the long-term goals and create a better lifetime value for your investment.
So, let's start with the checklist.
1. Does your website have a sound design and business strategy?
By design strategy, I mean the brief descriptive outline of the project with actionable steps you'll implement to achieve the defined goals. Your predefined steps should solve the business problems and improve the overall business outlook. A good website redesign strategy should score every item on this checklist.
2. Is the website is created with Success Metrics in mind?
When doing a website redesign establish Success Metrics against which you are going to benchmark. The most important success metrics for corporate and e-commerce websites include:
Average Order Value
Conversion Rate
Purchasing Customers Over Total Traffic
Purchasing Customers Over Subscribers And Leads
Conversion by traffic source (Facebook ads, Linkedin ads, Google Search, Google Ads, etc)
Online Sales
Offline Sales
High time on page
Pages Per Session
Bounce Rate
Social Shares
Why are these success metrics important in a website redesign project?
As you can see from the graph below, just working on few of them you can improve performance tremendously. This could lead to increase in traffic and revenue.

3. Is the website based on real facts and insights from horizontal and vertical research by premium researchers?
Vertical research is based on existing ideas or knowledge, and solutions that have produced results for others. On the other hand, horizontal research is like digging exploratory wells in different locations in hopes of finding new deposits of fresh, untapped ideas. Even though horizontal thinking is riskier, it has more potential for a breakthrough idea that could produce significant value for you and/or your company.
We use premium solutions that other big brands like Nike, Amazon, Walmart, Microsoft, etc. also use to boost their metrics. I strongly recommend Baymard Insitute. Their web design researchers have done tons of experiments for several fortune 500 companies. I personally prefer the strong, inspiring insights they document to separate what works from what doesn't.
4. Does the website improve the performance of your company's departments?
At ALLDGT, when we take on a project, I personally prefer to take a unique approach to interviewing the stakeholders, employees, and customers. Each of these entities has a different measure of success.
By aligning their metrics with the specific business and marketing objectives helps everyone get on the same page. Additionally, it will help to create additional connections between ideas to achieve the ultimate business goal.
For instance, by using this approach we helped our last customer reduce labor costs for their logistics department.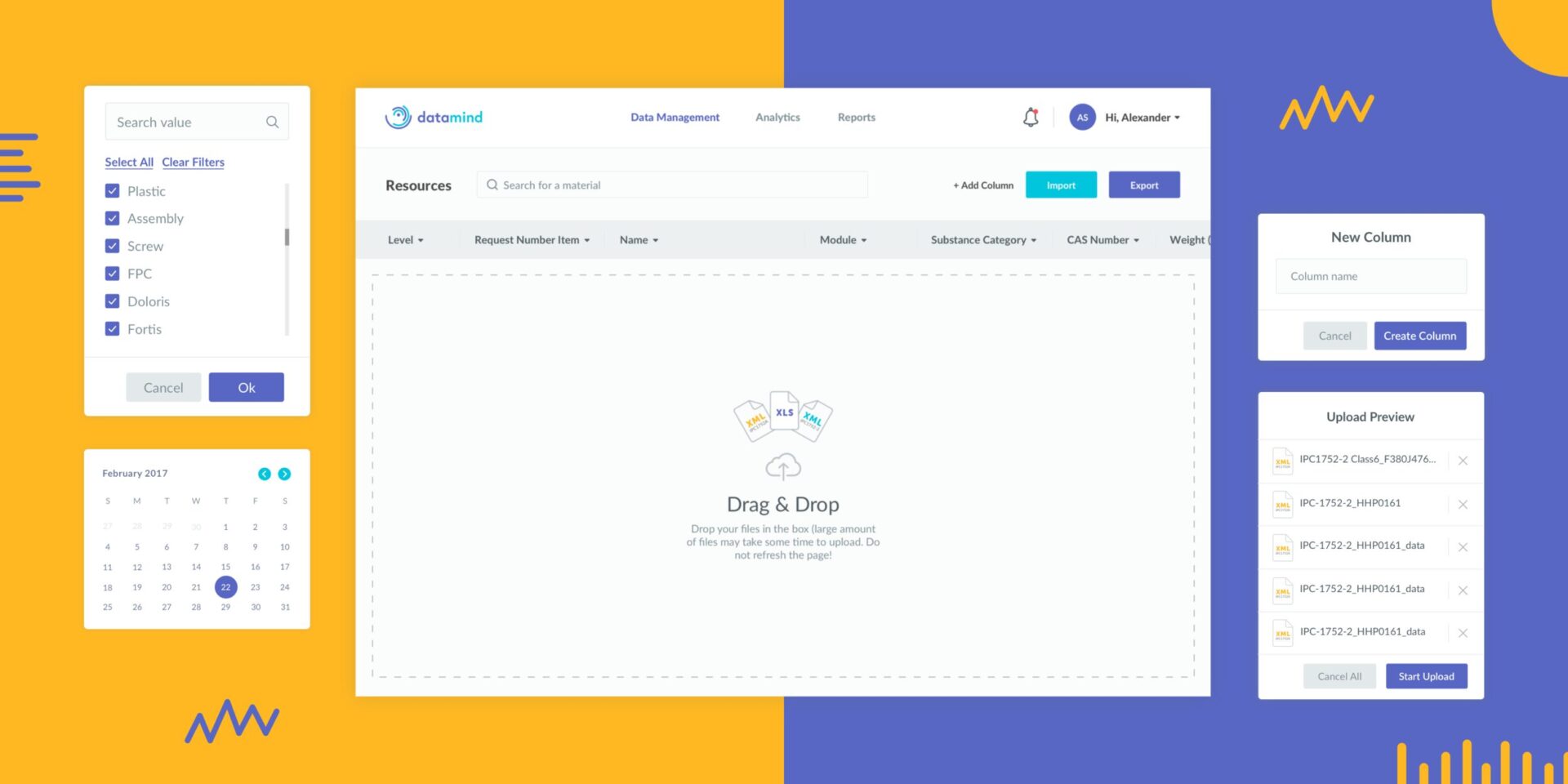 5. Does the website support digital marketing efforts and channels?
LinkedIn Advertising: the website should integrate with the LinkedIn advertising dashboard.
Google Adwords: your website should be optimized to perform better on highly competitive keywords. You should be able to get all the metrics from a central point for easy decision making.
Facebook Advertising: integrate the website with Facebook ads channel to allow monitoring of the metrics. This will allow you to optimize performance by eliminating campaigns that do not perform well.
Email Marketing: develop email marketing series that contribute to the overall business goal.
SEO: the website should be optimized for the search engines. It should load fast, have structured metadata, and content that encourages the reader to share.
Content Marketing: the content on the website should convey the value that the services of your company will deliver to the target customer.
Landing Pages: when a customer lands on any page of your company's website, the value should be instantly evident. A customer should know immediately they arrive on your page what they are getting.
Landing pages are crucial in generating new prospects. Building and testing properly functioning landing pages are among the top five challenges B2B marketers face.
When you plan to redesign the website, choose an expert who can help you with digital marketing. The expert should design high conversion strategies and landing pages for the new website.
6. Does the website represent you as premium service?
People buy premium products and services for a variety of reasons. All of these reasons are related to the strong emotions that we attach to expensive things. People purchase premium things to show off, gain acceptance from others, and/or reward self for an accomplishment.
For example, after redesigning the website for Java Pura, we managed to increase their revenue by 21% in 6 months and boosted their customer satisfaction rate.
The snapshots below show the website before redesigning: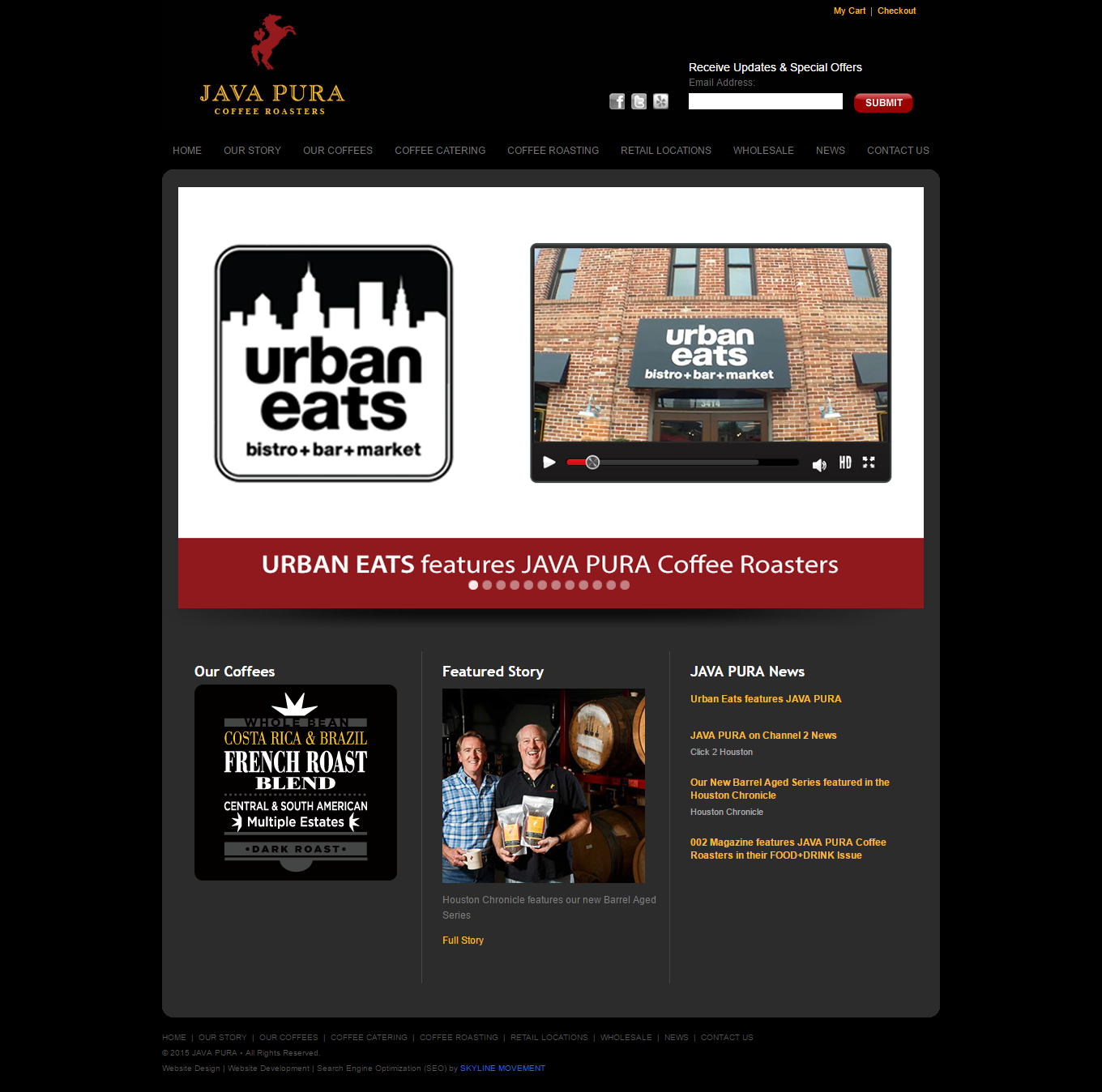 And here is how it looks after redesigning:

7. Is the website infrastructure is easy to scale
When you start a business, you invest a lot of money and time to make it succeed. When it succeeds, the business will have more clients and perform many transactions. The website should be able to accommodate the rate of growth and leave room for expansion.
8. Is the website Responsive? (Must be Mobile Ready)
With the current trends in mobile usage, all websites must be responsive to all devices. Google will soon roll out a mobile-fast algorithm that requires all websites to be mobile ready. This will adversely affect websites that do not render well on mobile devices.
There is a high likelihood that most of your website users will be accessing your website on a mobile device. You need a website redesign that will capitalize the growing base of mobile users.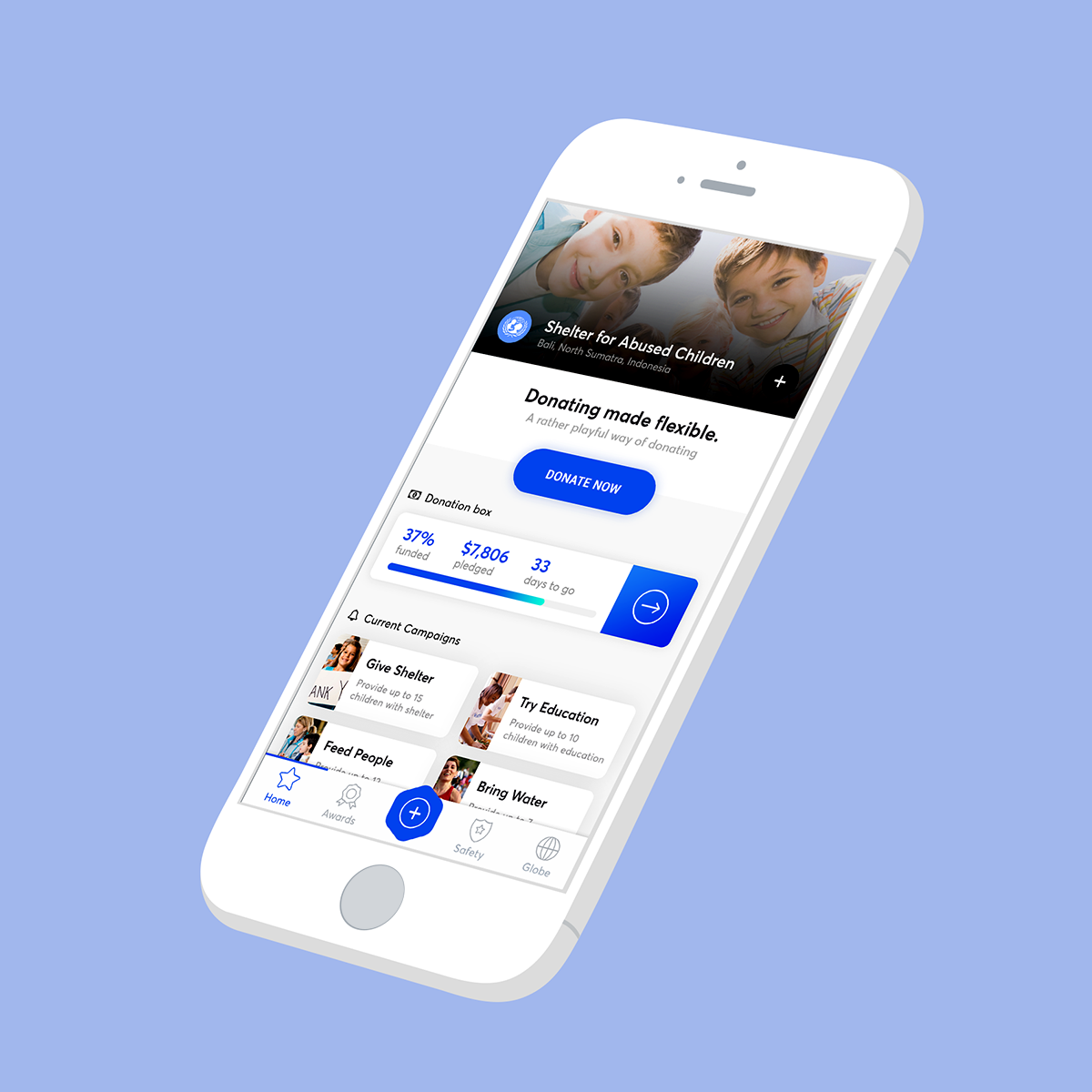 9. Does the website grab visitor attention by Novelty:
According to Neuroscientists, novelty is a very effective way to promote transmission of information through different media. We are naturally intrigued by novelty and will naturally gravitate to such.
Since novelty deals with the unknown, our inquisitive antenna will be raised when confronted with such. Immediately, we will want to know more about the obscure subject and find all ways possible to make it happen.
Hook your website visitor hooked by presenting a novel idea to them. They will want to unravel it and will not leave your site before they achieve the mission.
Look at this landing page. See how it hooks the reader every second.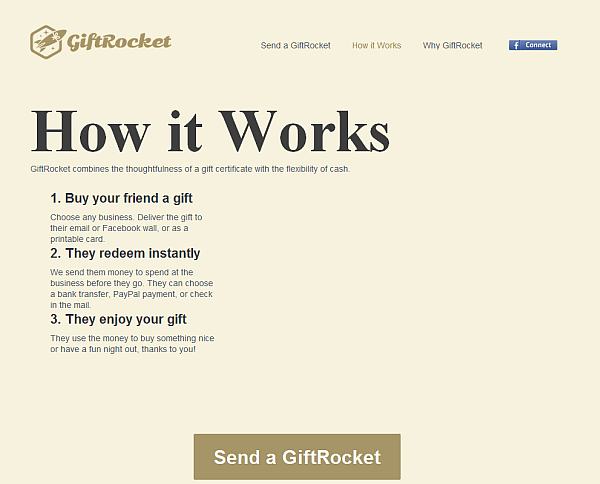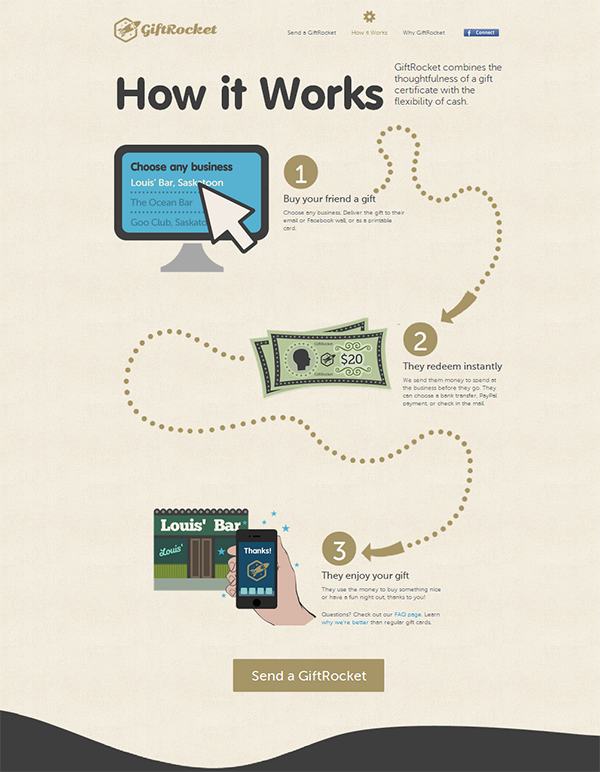 Here is a modern example of how to grab visitors' attention:

And some more…

What is evident from these websites is the fact that they inspire emotion. By creating emotions in people, you will most definitely have their attention.
When you get people to feel something (anything), they not only pay attention to your message (or visual) but also remember it.
Think back to your last 12 months. Which things do you remember the most? I will bank on the events where you felt the most emotion.
Of course, emotion must not only be about sex, shock, and scandals as exemplified in this Tom Ford ad. Think of other factors like hunger, frustration, and even nostalgia.
Emotion drives attention which drives learning. ~ Robert Sylwester, A Celebration of Neurons (1995).
10. Does the website have a good brand message and visual identity architecture?
Everything done at the company must be logical and additive to the other tasks. Every little aspect of the business should contribute towards realizing the ultimate business objective and vision.
To achieve this, it is important to create an effective brand messaging architecture. Define all the aspects of the business and make sure that they contribute to the overall output.
Answering the following questions could help in establishing a strong branding architecture.
On Mission: Why does your organization exist?
On Vision: How will your organization change the world?
Regarding the Business Challenges: What obstacles are you trying to surmount to achieve the vision?
About the Theory of Change: How is change possible and how will it happen?
On Audiences: Whom do you serve?
On Beliefs & Values: What is your organization known for?
Regarding the Roles & Functions: Who does what? Where? When? Why?
On Differentiation: What makes your organization stand out?
On Business Attributes:  Whom are you targeting and why? What value will your product/service add to them?
What About Visual Identity Architecture?
It has been said that a picture speaks a thousand words. Visual elements communicate more information than words could ever express.
This is the reason why your company needs a strong visual identity architecture. This could be expressed in the logo, color scheme, photography, typography, etc. that a website uses. Even though these are common avenues of communicating brand identity, their nuances are often obscured t some people.
There should be a balance between the emotions the imagery evokes and the and its functionality. To achieve this intricate balance, several questions must be answered. Whichever the directions these answers take, the end result should be measurable and objective.
Some of the very common considerations according to Matt Schwartz include:
When Designing a Logo: Consider how well the logo will communicate the company's subject and brand. On the other hand, the proposed logo must be clear and legible on all devices.
When Choosing the Color Scheme: Consider the emotional reactions that the selected color palette will create. Make sure that the color scheme blends with the organization's identity and does not jeopardize any functionality.
On Choosing the Typography: The suggested typeface(s) should convey the personality of the organization. Again, the typography should not be a hindrance to communication or functionality.
When you evaluate all these important factors, you are highly likely to create a more accurate branding for your organization. This is because you shall have taken the time to evaluate all the business aspects, including the intangible ones.
11. Is the website built by using new technologies?
New technologies like HTML5 have become the industry standard for building web pages. The website should also capitalize on content delivery networks (CDN) to speed up content delivery. This will improve page loading time and improve the user experience.
12. Is the website is ready for continuous testing and optimization?
Testing and optimization of the website will help you identify and eliminate bugs that could negatively affect user experience and jeopardize website security. By optimizing the website, its performance will improve.
Additionally, you should test and optimize the landing pages to make sure that they convert. The content strategy should contribute to improved performance of not only the content but also advertising and other marketing channels.
In conclusion.
You asked, "Do I need a website redesign?"
My answer?
If after reading all the items on the checklist you still believe you don't need a website redesign, then this is not for you.
However, if are now, more than ever, convinced that your website needs a face-lift, let's talk about your project.