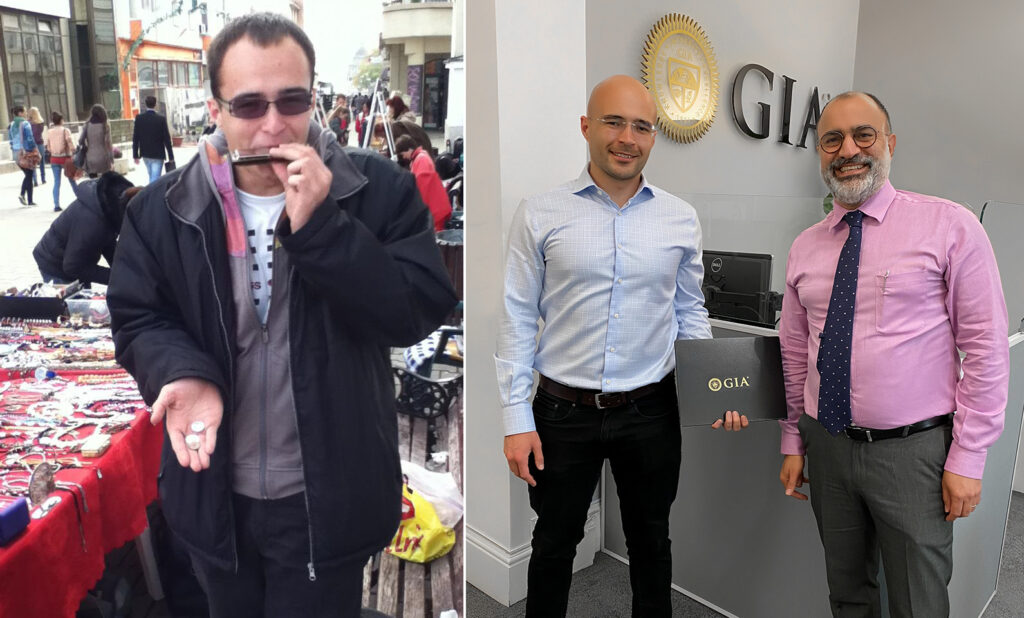 Today I want to share a story with my business network. Only my family knows it.
I 2010 was selling jewelry on the streets. I had no money and rich parents. My father passed away when I was 12. I did everything to make money for a better living. Fishing, and selling fish to my neighbors, collecting and selling metal, buying, and reselling hay in the countryside. While others of my age were playing football, I was working. I was happy doing it. I woke up at 6 am every day and coming home at 10 pm.
10 years ago, I started selling jewelry on the streets. I was making 100-600$ a day selling fashion jewelry to students. It was hard, while selling on street I always dreaming of selling jewelry online to make this job easier…
This motivated me to learn more about Digital Marketing and eCommerce. The outcome of this experience was two new businesses, Digital Marketing Agency, and Family Jewelry Retail and eCommerce businesses.
31.07.2020, I successfully passed practical and theoretical GIA diamond program exams during the COVID-19 period, in London, UK. Now we become a single digital marketing agency in the world lead by a GIA certified expert.
A big THANK YOU to the Flawless #GIA team for the knowledge and new opportunities!
Also, you are welcome to read more jewelry marketing blog posts that will help you grow your business:

Luxury Jewelry Marketing 1500% ROI from Facebook Advertising [Case Study]
Jewelry Branding, How to Dominate the Customer and Sell More
34 Jewelry Conversion Rate Optimization Strategies
Jewelry Advertising Mistakes, Analytics, Examples, and Channels