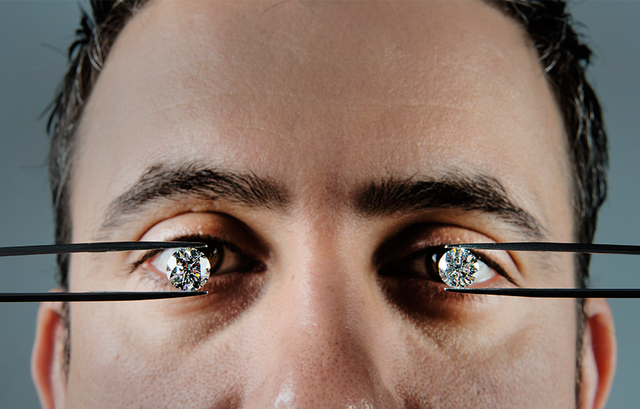 Who Really Qualifies as a Millennial?
Millennials, also known as Generation Y (or simply Gen Y), are the demographiccohort following Generation X and preceding Generation Z. Researchers and popular media use the early 1980s as starting birth years and the mid-1990s to early 2000s as ending birth years, with 1981 to 1996 a widely accepted defining range for the generation.

Wikipedia.com
The market is huge! So let's cover some successful and proven tactics on how to marketing diamonds, high-end jewellery and watched to Millenials.
Everything starts with strategy. It's better when you model someone who is doing good. That's why I decided to choose Cartier as an example of good marketing strategy.
How Cartier is selling to Millenials
Cartier is one of the top companies who aggressively adversity to millennials. Let's see some examples of their ads.

Clash de Cartier:
Juste un Clou:
How far woud you go for love:
Those ads are just a part of their marketing. Let's analyze other aspects only a few of us can see…

Short Analysis of Cartier Marketing Structure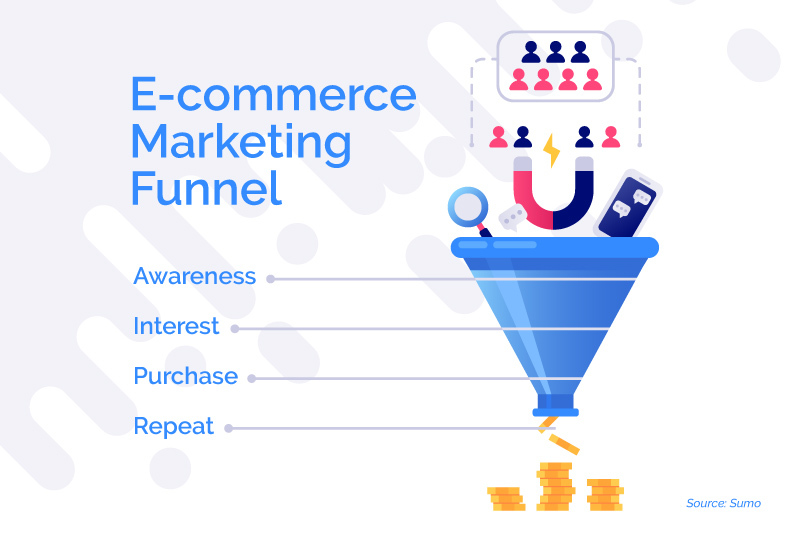 How Cartier Awareness?
Firstly, they are using social media, especially Facebook, Instagram and Youtube Video ads, to promote a specific collection. And you already have a few examples above. In essence, they work on a desire or emotion that creates an association with the Cartier brand.
How Cartier Creates Interest?
Cartier, as many other brands use advanced technics. They collect data of all the people who watched the video, to use it again. It can be done quickly with every marketing channels. Here is an example of the data collecting process from Facebook and Instagram. The same principle is working on Youtube (Google Ads).
Using this strategy, you can create a perfect target audience for the second step, which is interest. During this stage, you are sending a warm audience to your website to make a purchase, using different creatives and formats: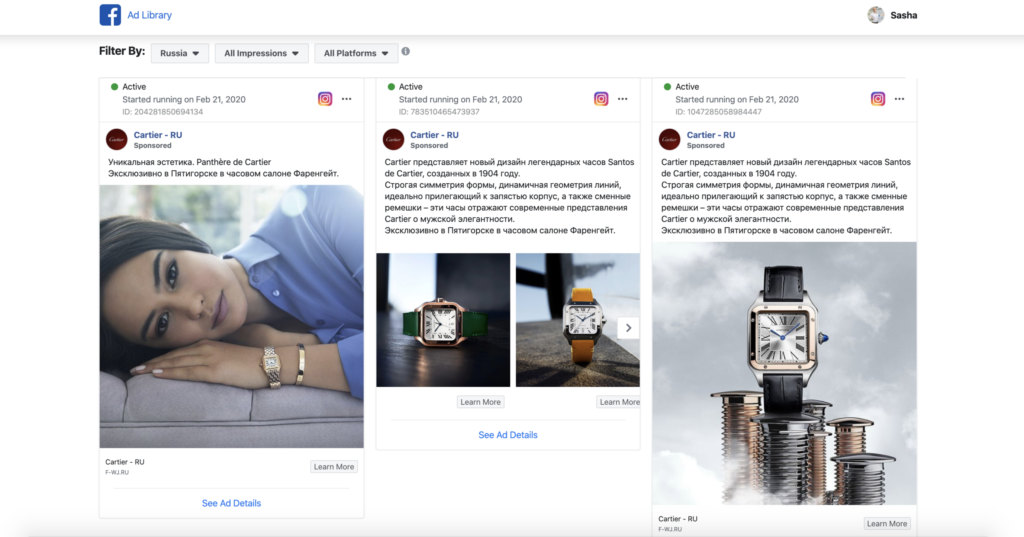 How Cartier makes some of us purchase their products? I personally order 🙂 So… it works.
As we know, a potential customer needs tens or hundreds of interactions with a brand to make a purchase. How many interactions depend mainly on the price range.
In this stage, Cartier is also collect/segment your data. This time they collect website visitors and not video viewers. It looks like this: (Ps. You can do the same with almost every digital marketing channel. It's free). I already showed how you do it with Facebook. Now demonstrate how yo do it with Google Ads: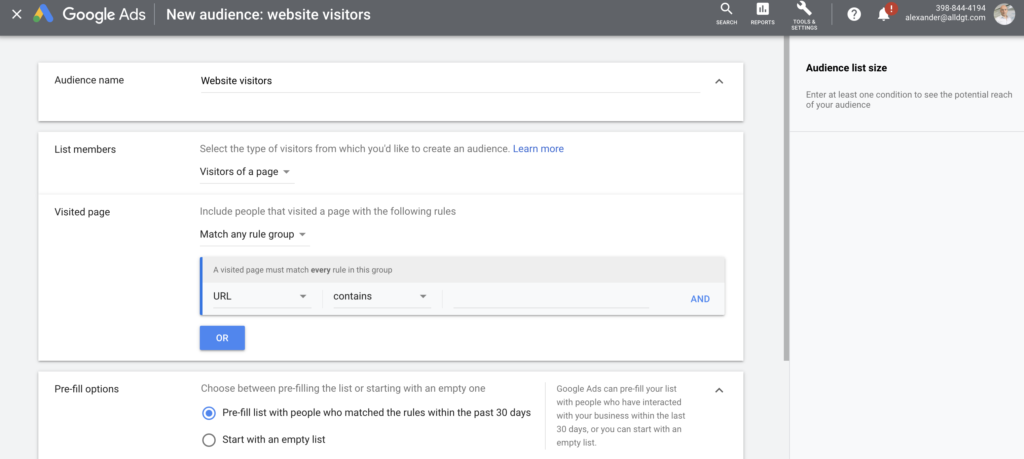 Remark: Facebook and Instagram allow to collect data and stock it 180 days, while Google 540 days – the time someone will stay on your remarketing list after interacting with your business. Yes, you can Remarket Facebook and Instagram audience on Google and vice-versa, it's now called omnichannel marketing.
Repetition or How Cartier make you buy again?
First of all, this audience is very easy to convert again. Here you can use email marketing which is almost free, so you don't have to invest big money on Social Media ads.
One of my projects has a 40% revenue from email marketing. You can read more about jewellery email marketing here https://alldgt.com/jewelry-email-marketing/

Paid Ads, just to make sure you reach everyone. Here you can create and use custom audiences and address specific messages. #segmentation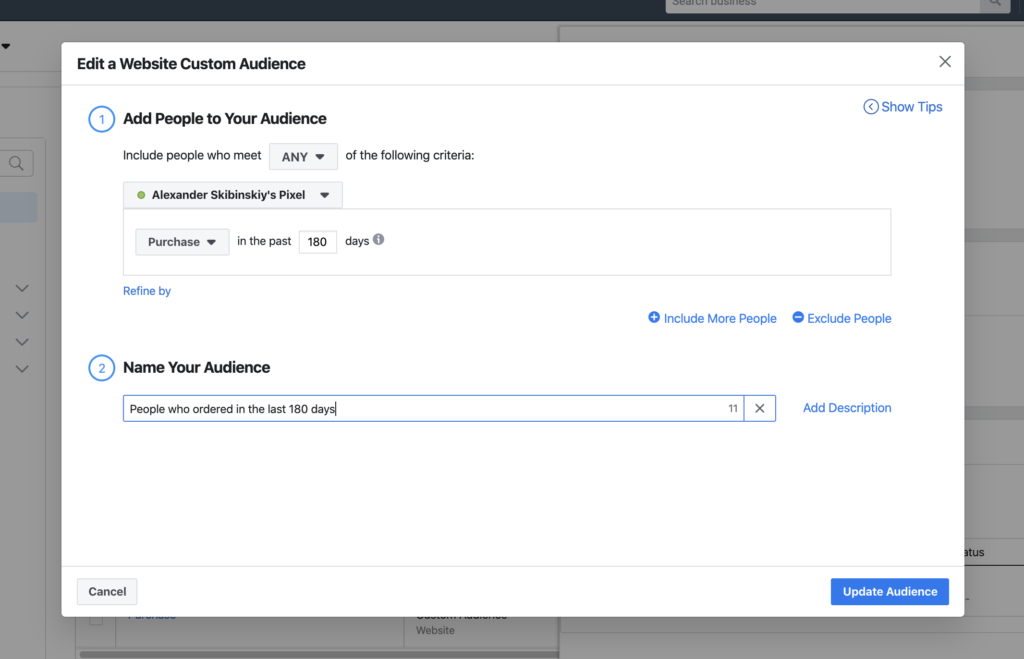 Marketing Technologies to use
If we spy on Cartier Marketing technologies, we will see that over 80% of them are related to Data Storage, Data Analytics, Data Optimization.
Why?
What Gets Measured Gets Improved.

Legendary management consultant Peter Drucker famously said these words 40 years ago, and they are equally appropriate today.
Here is a part of the marketing technologies used by Cartier, If you wish I may create a new blog post where I will explain what they do in detail.


Using these technologies, they can analyze and understand lots of KPIs. For instance, how designs affect the return on advertising spent. Or how targeting audience influence revenue. How product description affected conversion rate etc. Below are my stats, to show an example: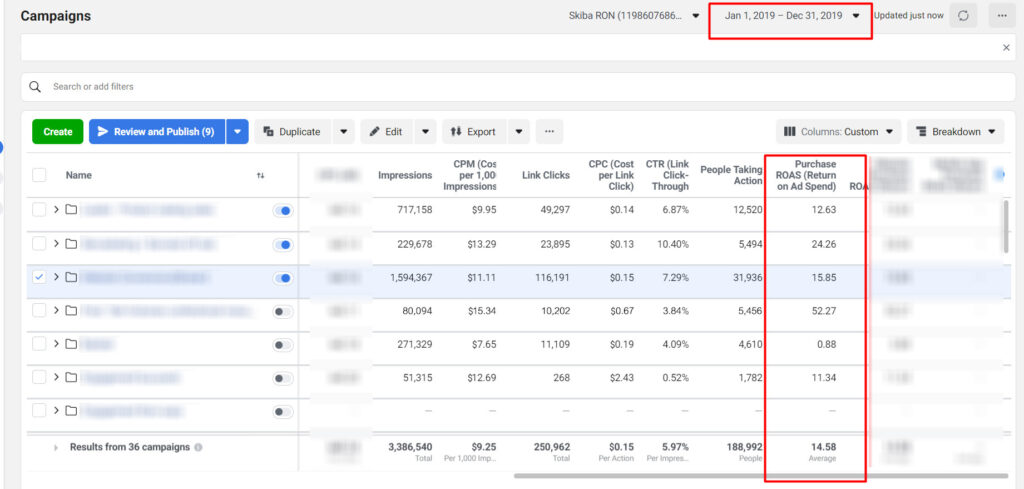 Products and Return on Investment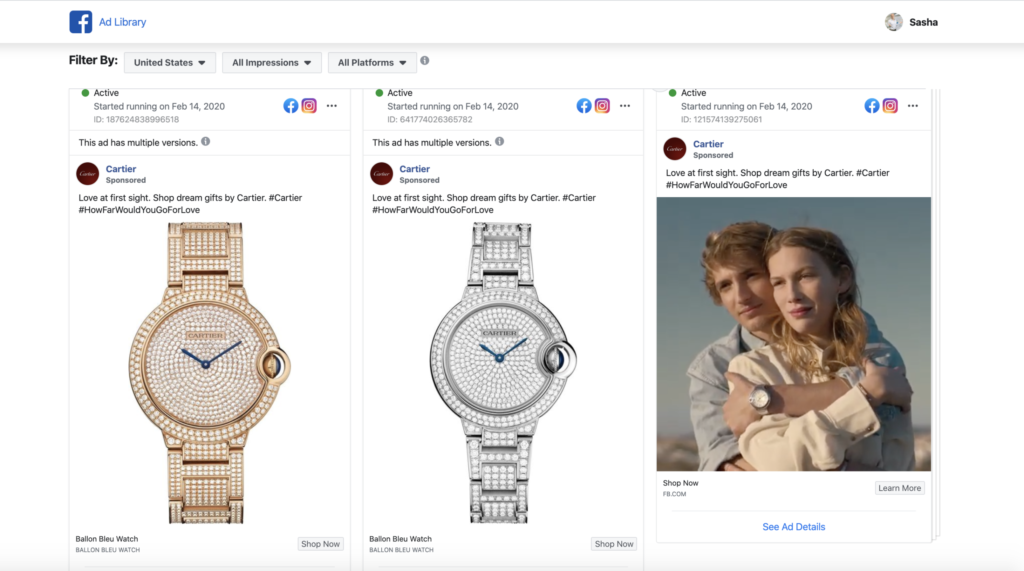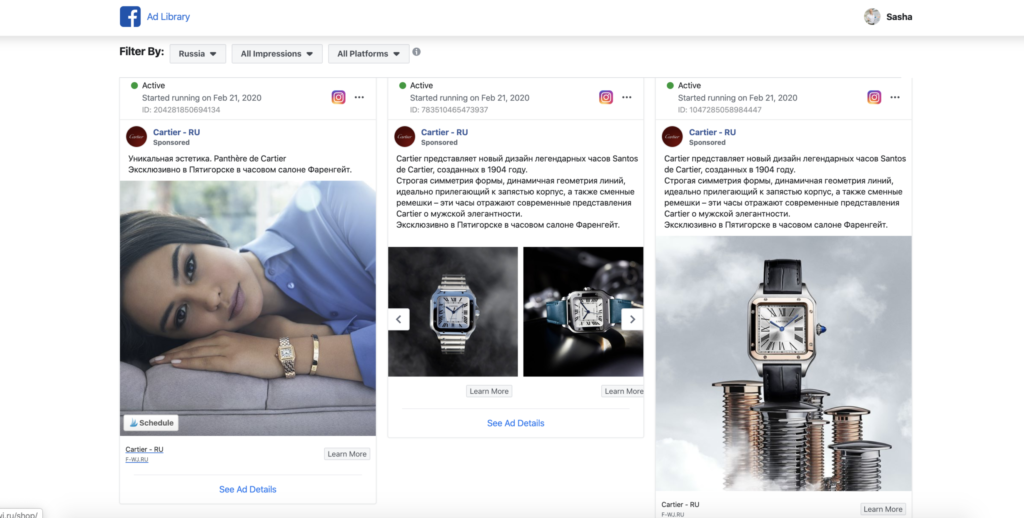 I analyzed Cartier ads by countries, and they are focusing more on WATCHES (at this moment). I suppose that watched brings them a higher return on advertising spent so they can get more money out of it.
As a rule, some of your products will bring you negative ROAS, some of them positive. So before investing big money in advertising figure out those HIGH ROAS products.
Audience or how to target rich millennials
Let me show you a few examples of audiences targeting for luxury products:
Targeting Competitors: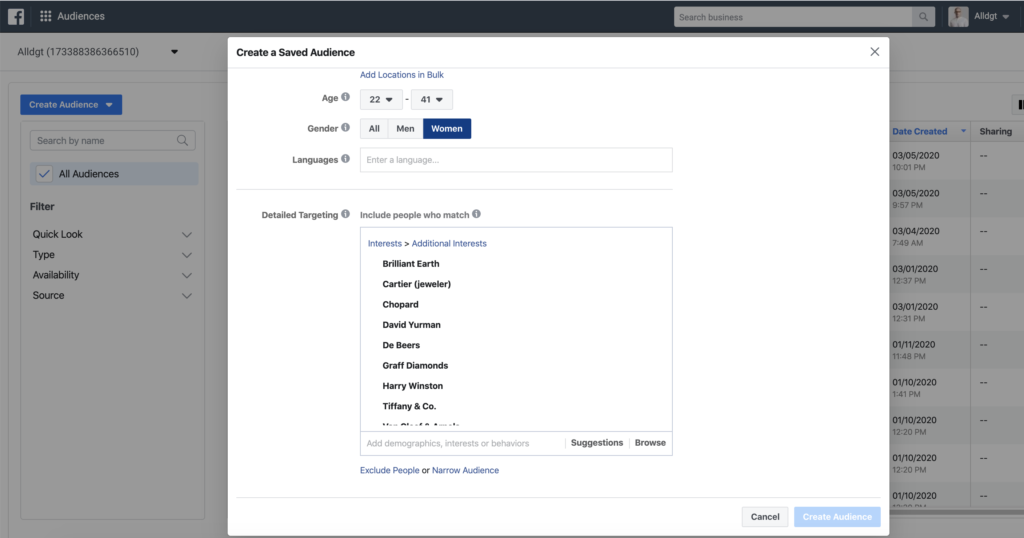 Targeting luxury market places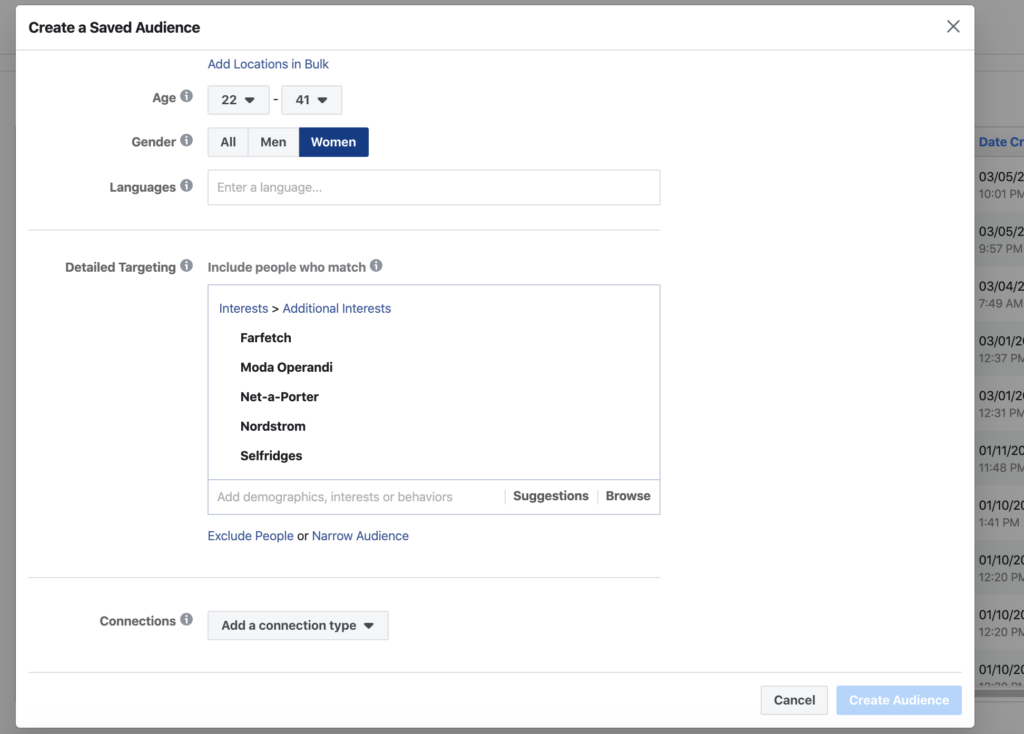 Targeting by high income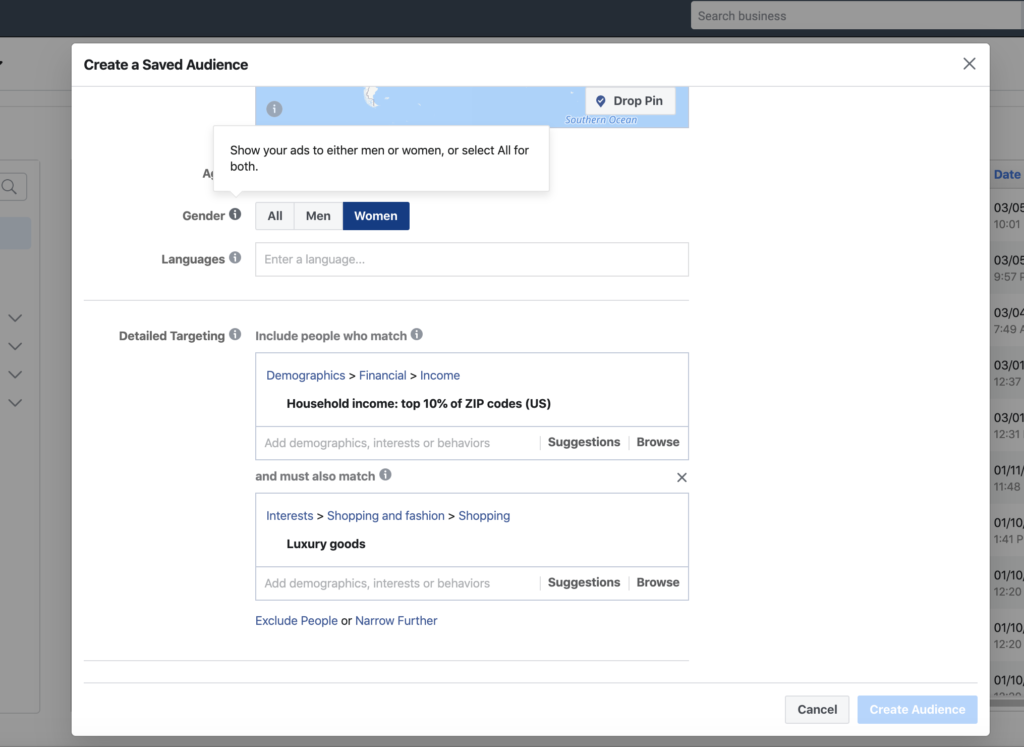 Of course, there are many ways to target Millenials. Audiences are playing an important role in getting a higher return on advertising spent, some of them will bring less ROAS, other higher ROAS as well. And if you match a good audience with a good product, you are just one step closer to a successful marketing campaign.
Marketing Channels:
Testing marketing channels is also important. Sometimes Facebook and Instagram are not working for a specific product. In that case testing other channels like Youtube Ads, Google Shopping Ads, Google Display ads, Pinterest, Amazon Ads, maybe a solution to for finding right marketing channels to advertise products on.
In conclusion:

Finding Right Product, Audience and Marketing Channel = Ready For Scaling.
I consider those 3 factors crucial for scaling a jewelry brand. I did scaling without these factors and it was really stressful and profit margins were 10-20% after all expenses. But when I do scaling with the right product, right audience and marketing channels I see 40-60% profit margins after all expenses 🙂

The first option is easy and stressful, the second one is hard but happy in the end.
Also, feel free to read more jewelry marketing blog posts that will help you grow your business:

Luxury Jewelry Marketing 1500% ROI from Facebook Advertising [Case Study]
Jewelry Branding, How to Dominate the Customer and Sell More
34 Jewelry Conversion Rate Optimization Strategies
Jewelry Advertising Mistakes, Analytics, Examples, and Channels