Menswear brands use marketing strategies to create a personality that resonates with their audience. It has become a stable and profitable sector of the luxury industry due to the growth of male customers. For a long time, Men's Fashion has been considered important and challenging.
In the last year, the world has seen a surge in the menswear market. Once only mentioned in passing in the world of fashion, men's apparel is now outgrowing women across key markets.
Menswear Market Statistics and Growth
The global menswear market grew at a Compound annual growth rate of around 6% during 2014-2019. Menswear is generally made of structured and durable fabrics with neutral colors, compared to women's apparel. It has a wide variety, ranging from sportswear, winter wear, and nightwear to casuals, formals, and ethnic. One of the recent trends in the industry is the rising demand for customization and tailored clothing.

It is a rising fashion-consciousness and increasing importance of personal appearance among men. This lead to high demand for menswear across the globe. The companies have been targeting menswear as a result of growing purchasing power in economies including China and India. The users are ready to buy the goods on the spot due to the ease, convenience, and time-saving advantages of online retail.
The influence of social media and aggressive menswear marketing strategies are also driving the market growth. Including celebrity endorsements, festive sales, and promotional discounts, adopted by the manufacturers. The increased security features offered by online retailers such as online payments, free delivery, improved online customer services, and the more customer-friendly design of shopping websites influence customers to shop online.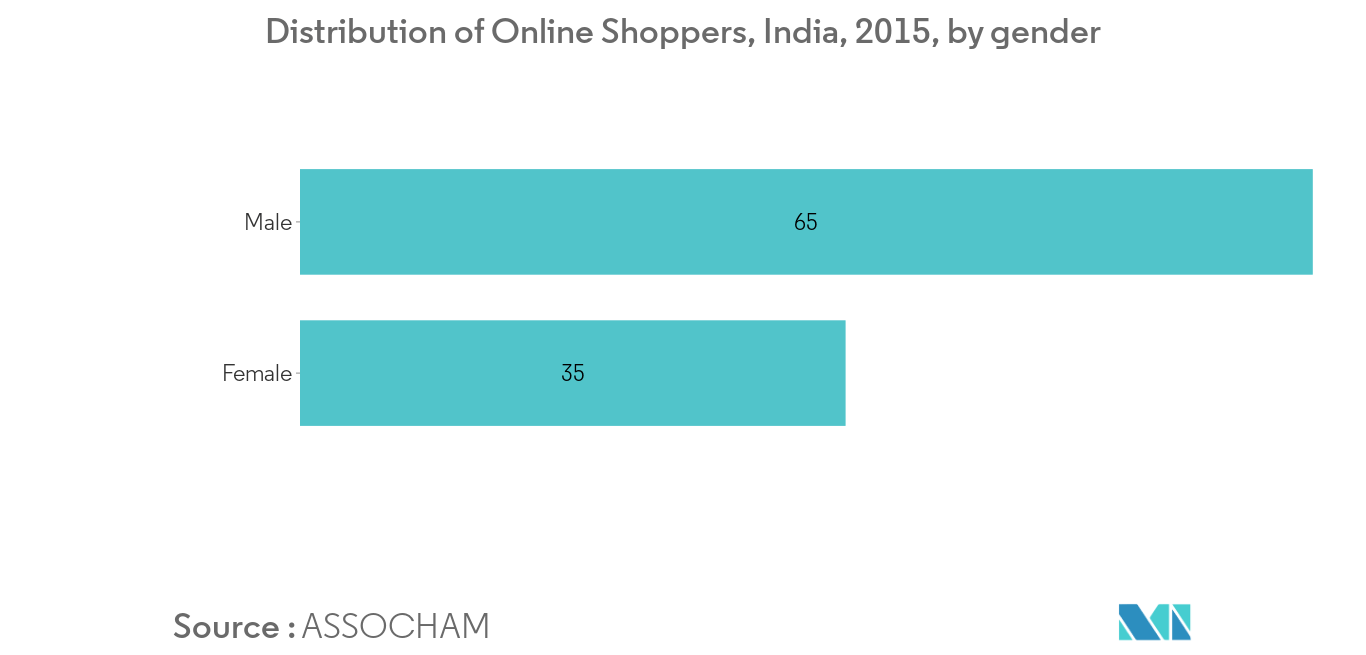 Menswear Marketing Analysis
Wax London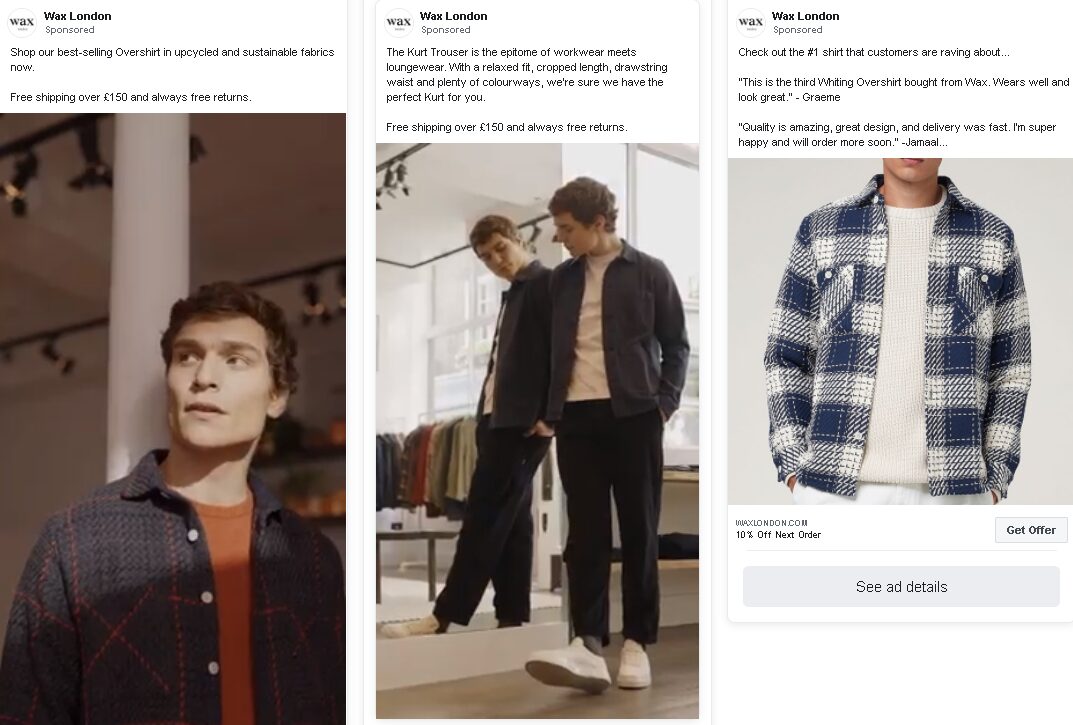 Wax London is a contemporary menswear label creating considered & functional clothing. By analyzing them we can see how they promote good quality. Starting with marketing campaigns, to website and social media we can see how they put a price on this trait.
That's how attracting customers works for them and also the reason for running a successful business. The value offered is good quality clothing, mixed with good aesthetics in social media, advertising, and website.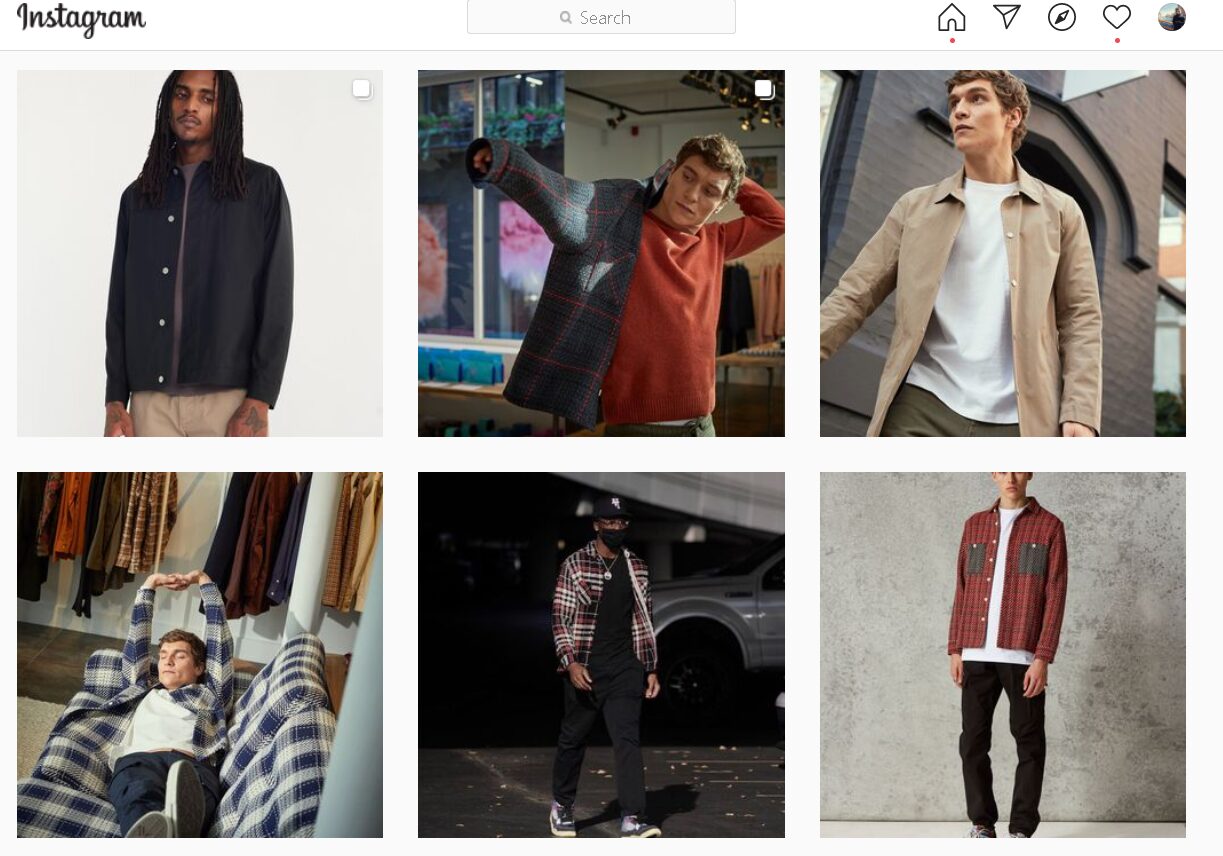 Suitsupply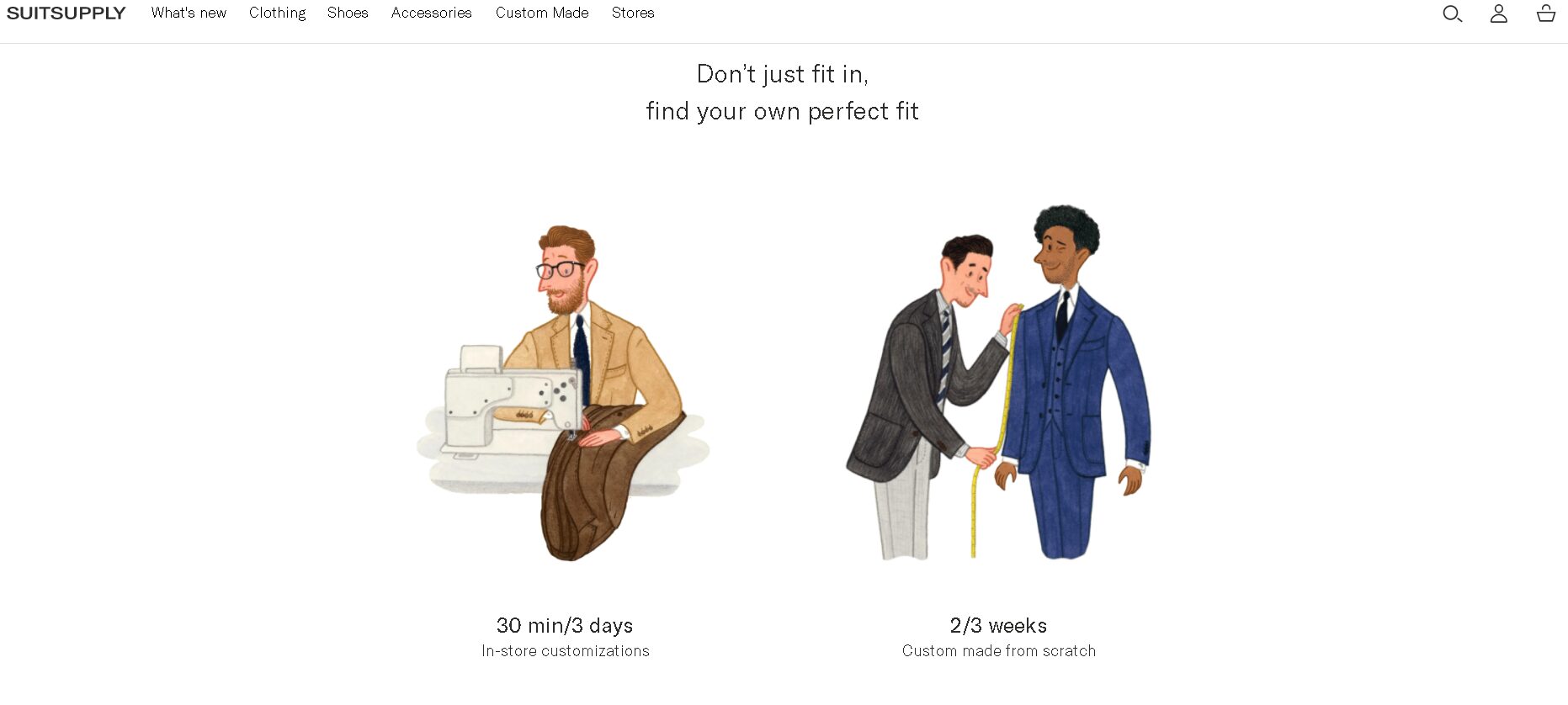 Suitsupply offers high-quality tailored clothing, and this represents their value. This would cost thousands of dollars at traditional luxury retailers. Instead, the brand sells for much lower prices – starting at $500 dollars per suit. Besides the attractive price point of its products, the brand allows its clients to customize and create their end purchases. It walks men through the process of creating their custom-made suits, step-by-step, online using Suitsupply's Fit Finder tool.

Also, the use of aesthetics is very good, which helps to attract more buyers and get a great business advantage. A well structure website with good images, forming a harmonic view. This will enhance marketing strategies, and is the key to success in the menswear market.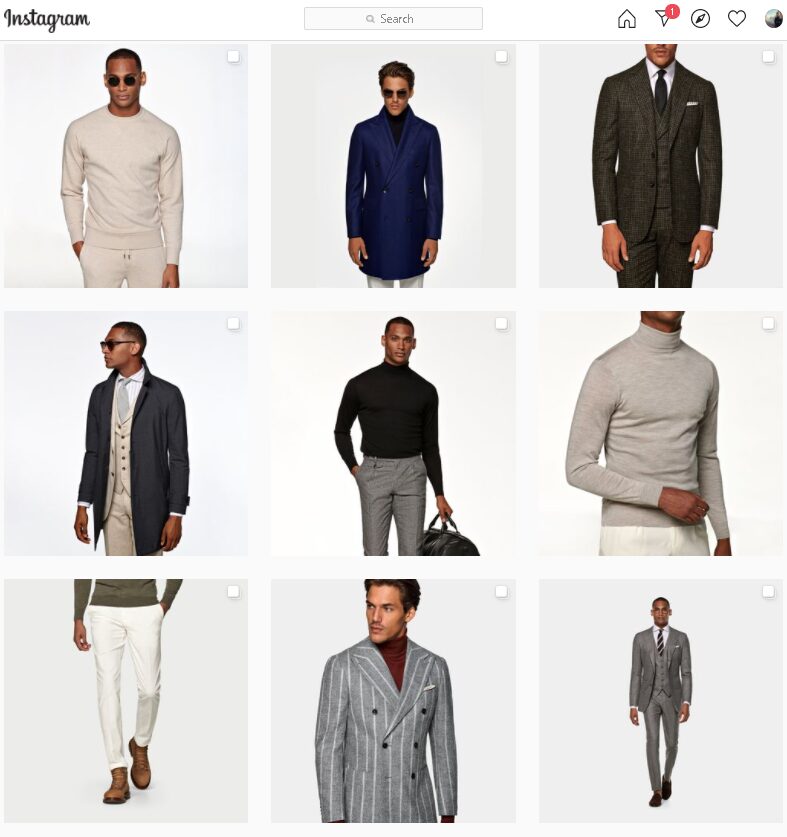 Timberland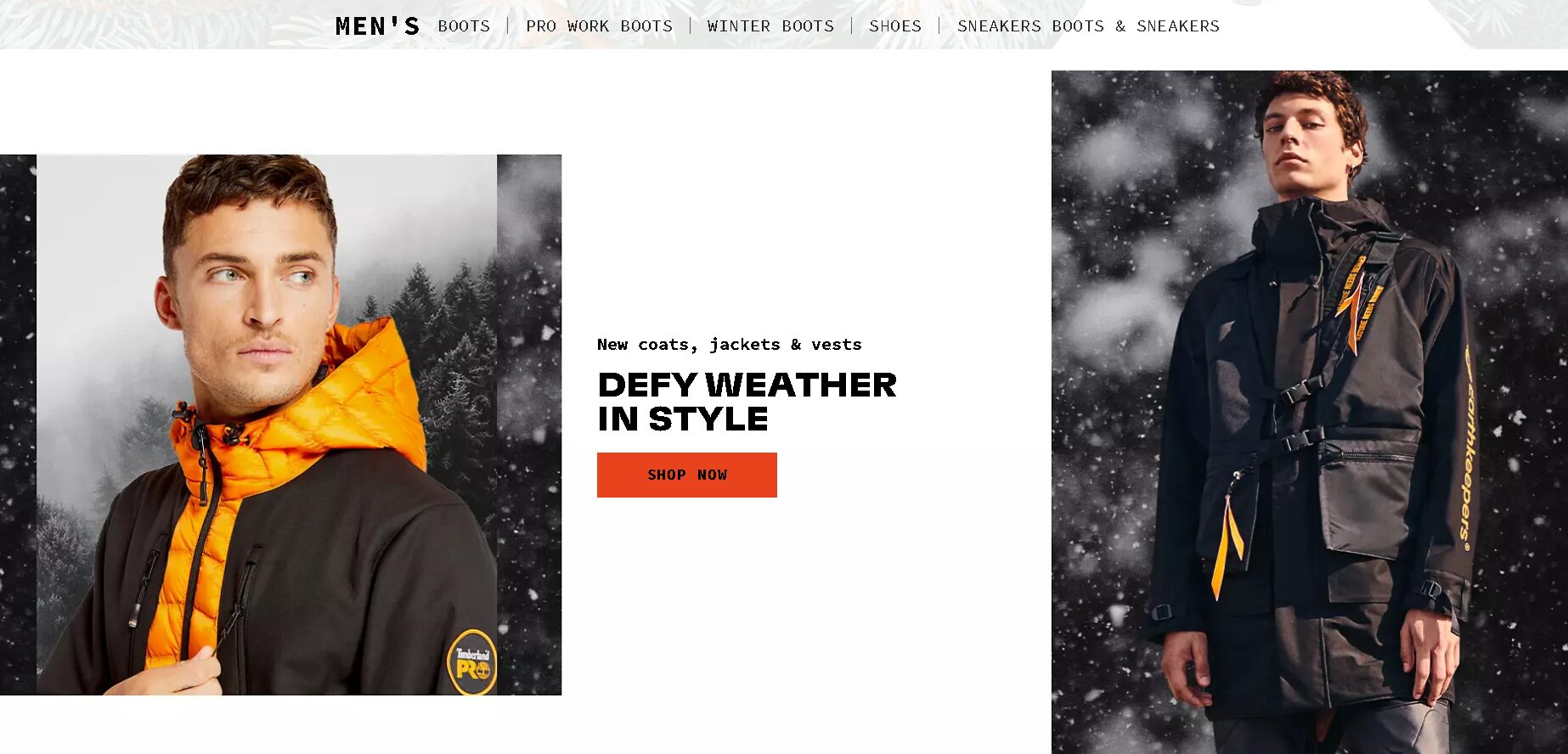 Timberland has always focused above all on creating super high-quality products that will last a long time in a wardrobe. Their sustainability initiatives are great for being a trustworthy company that inspires loyalty from professionals, outdoor enthusiasts, and fashion consumers alike.
Another strong point that attracts clients is the eco-friendliness they promote. The brand makes great movements to save the environment. Also, all their packaging is made from recycled materials and water-based inks.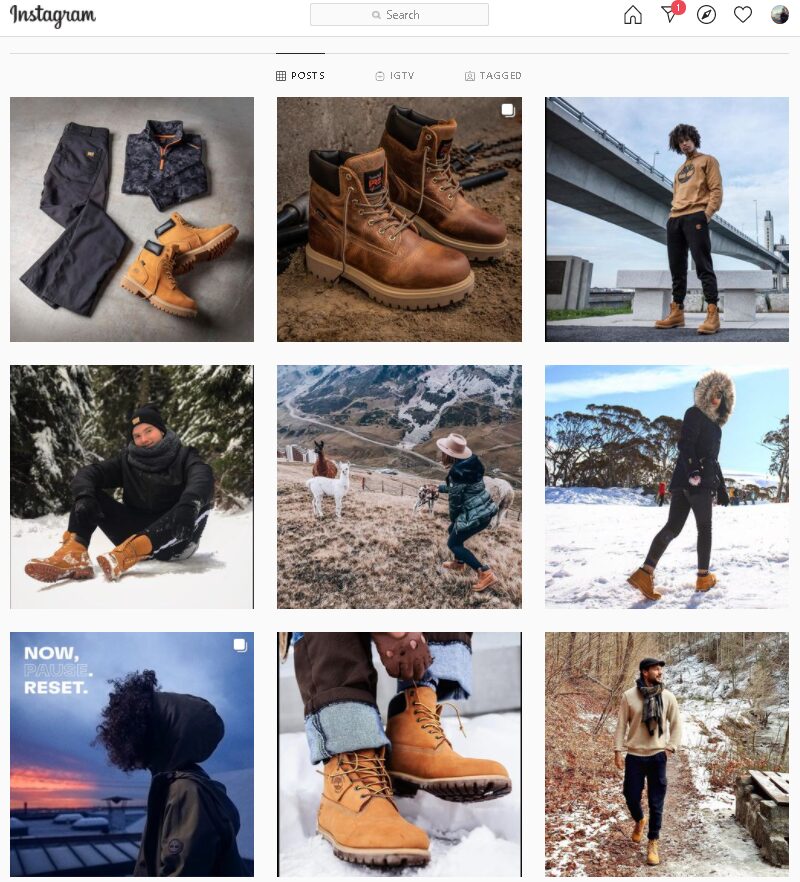 Jack & Jones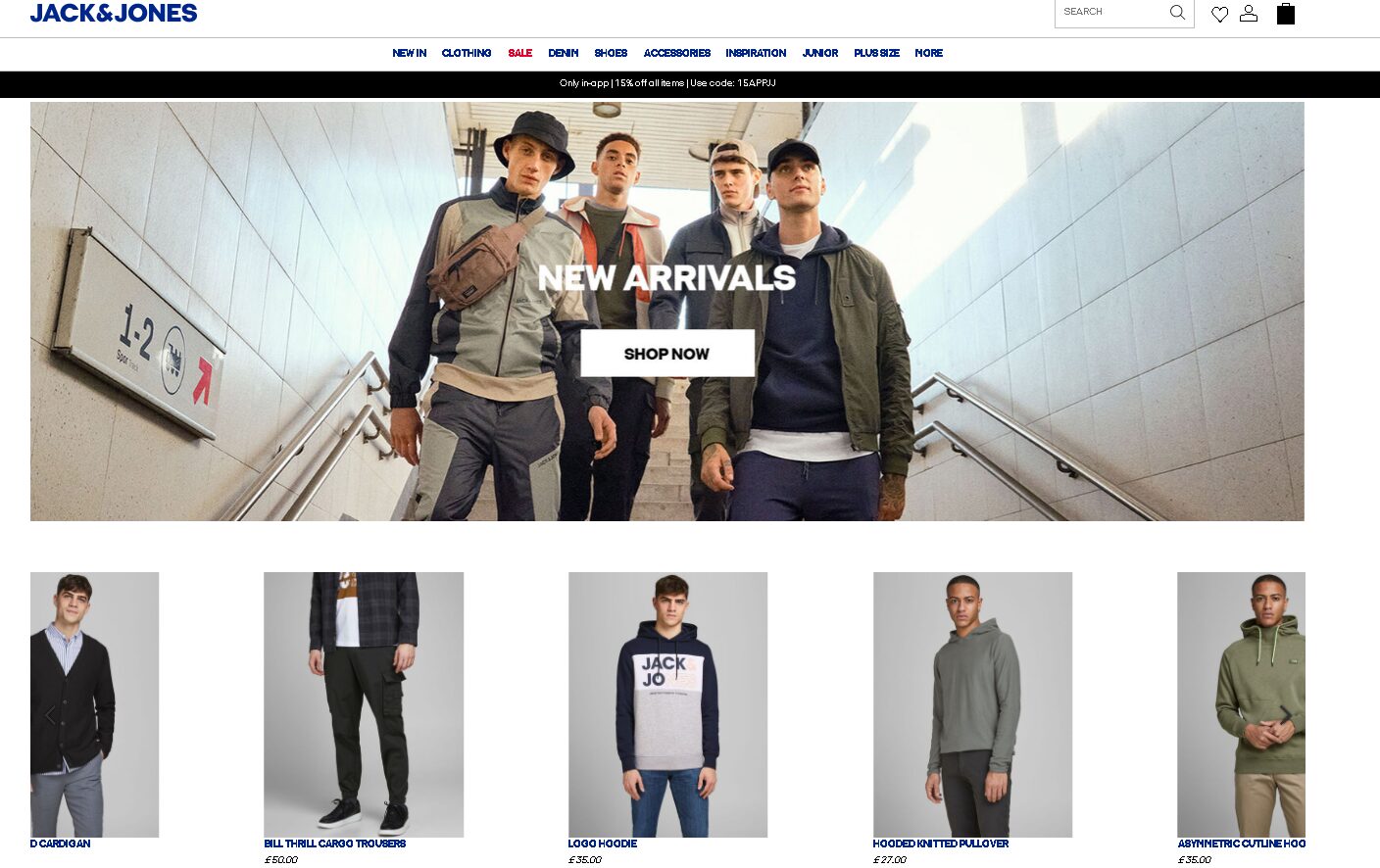 Jack & Jones is a brand for all the young men out there. In all these years it has emerged as one of the most liked denim brands. It's Europe's leading producer of menswear.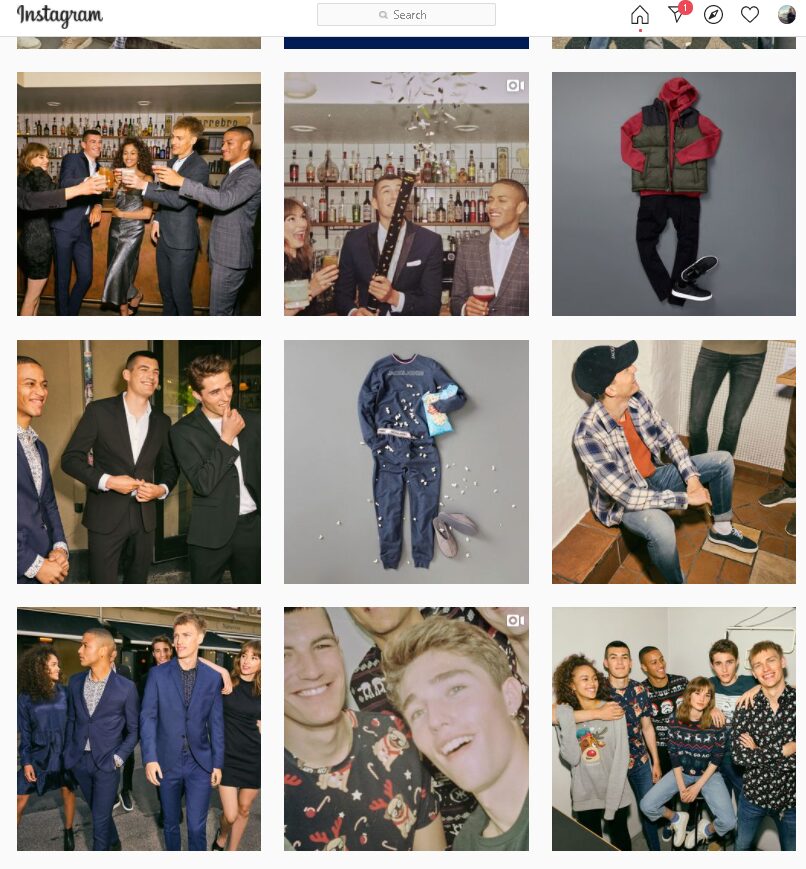 The brand value comes clear with its craftsmanship, expertise, design, and quality. Not only clothing, but it also offers a full wardrobe of footwear and accessories. This brand is tailor-made for men who desire high functionality and quality without finding the middle ground in fashion.
Looking at the aesthetic part, they've done a great job on each website, Facebook ads, and Instagram posts, creating a good vibrant view for future buyers.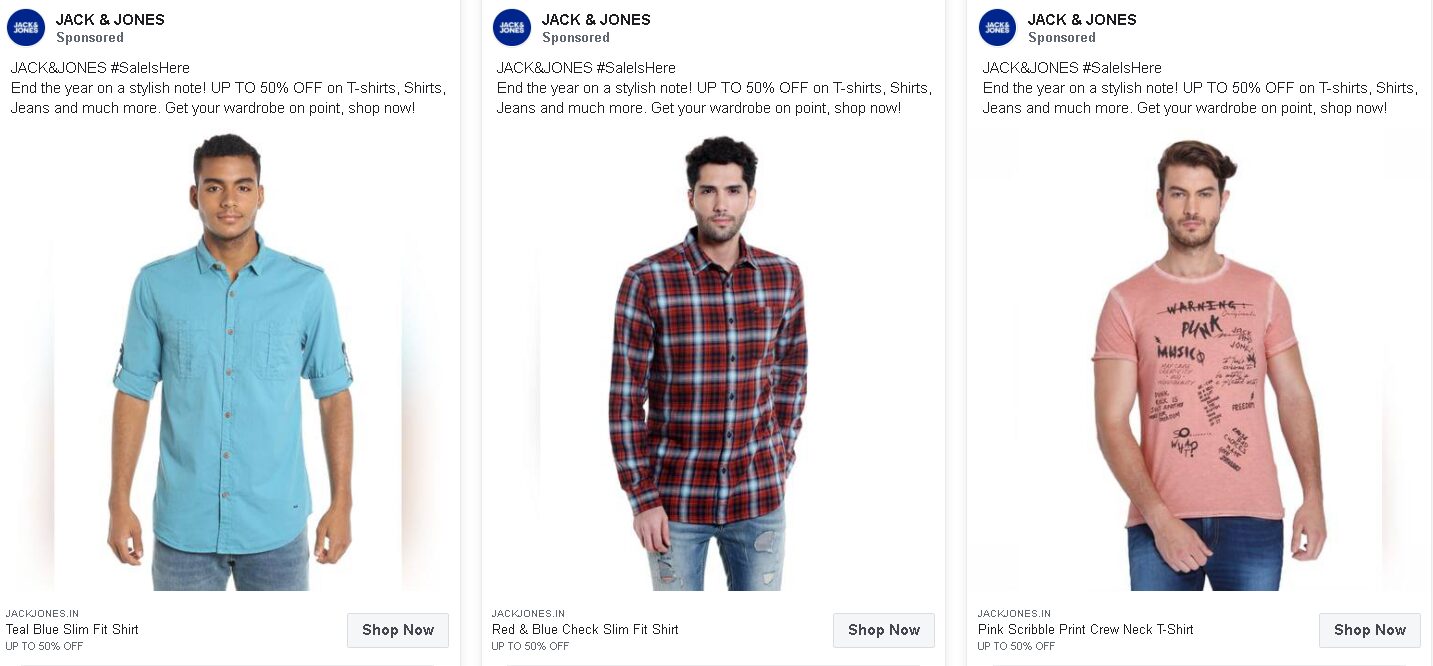 Mr. Button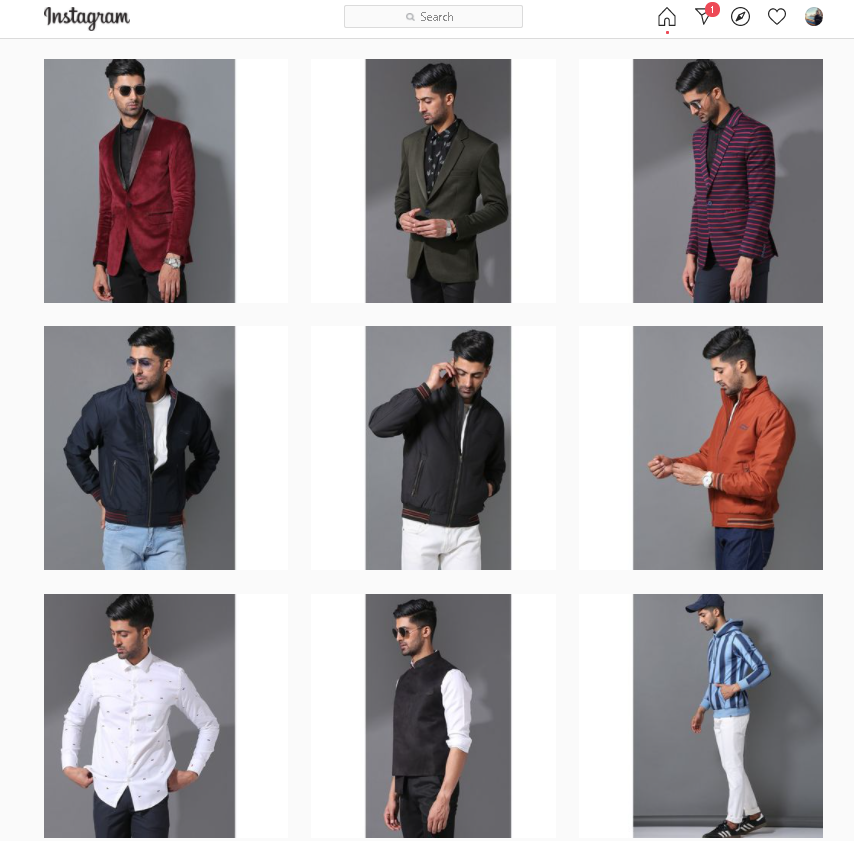 Mr. Button is a one-stop destination for all the men's essentials. This brand believes in bringing minimal and sharp design aesthetics. At the same time, the brand is affordable.
Mr. Button gives potential customers an eclectic shop experience and will help them stay stylish up to date. Whether it is the time for a party or office, this brand gives a perfect blend of clothing for every occasion. Because of the diversity in style, their menswear marketing campaigns will be more efficient.
Wrogn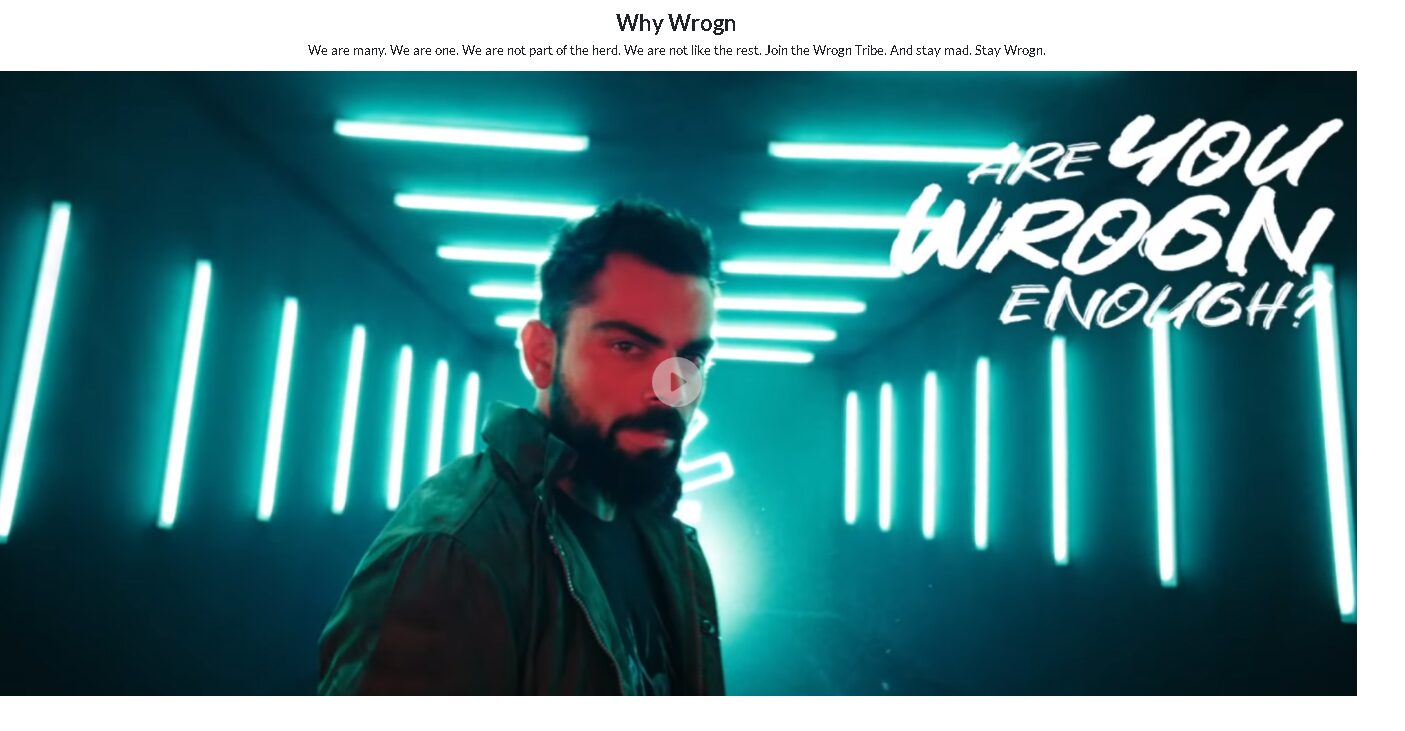 The brand inspires its customers to go wild and live free and that is their value. It is a breakthrough youth fashion brand. The creativity is noticed through quirky and trendy designs. Each designer piece tells a different story altogether.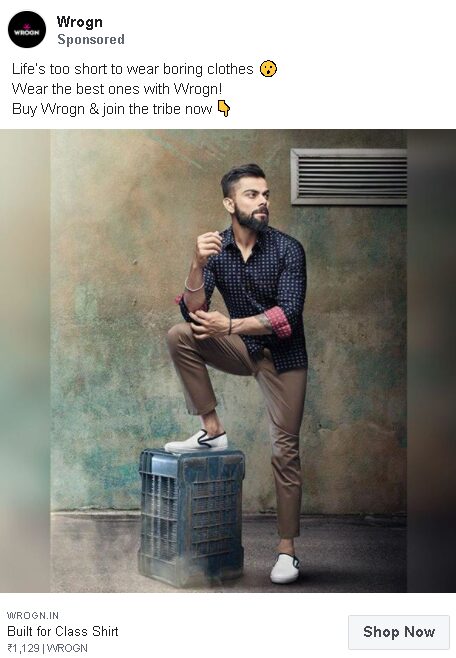 From the aesthetics point of view, they did a well job throughout the website, Facebook ads and Instagram posts. Creating a pleasant color combination and well-structured posts to keep the customers hooked.
SEASE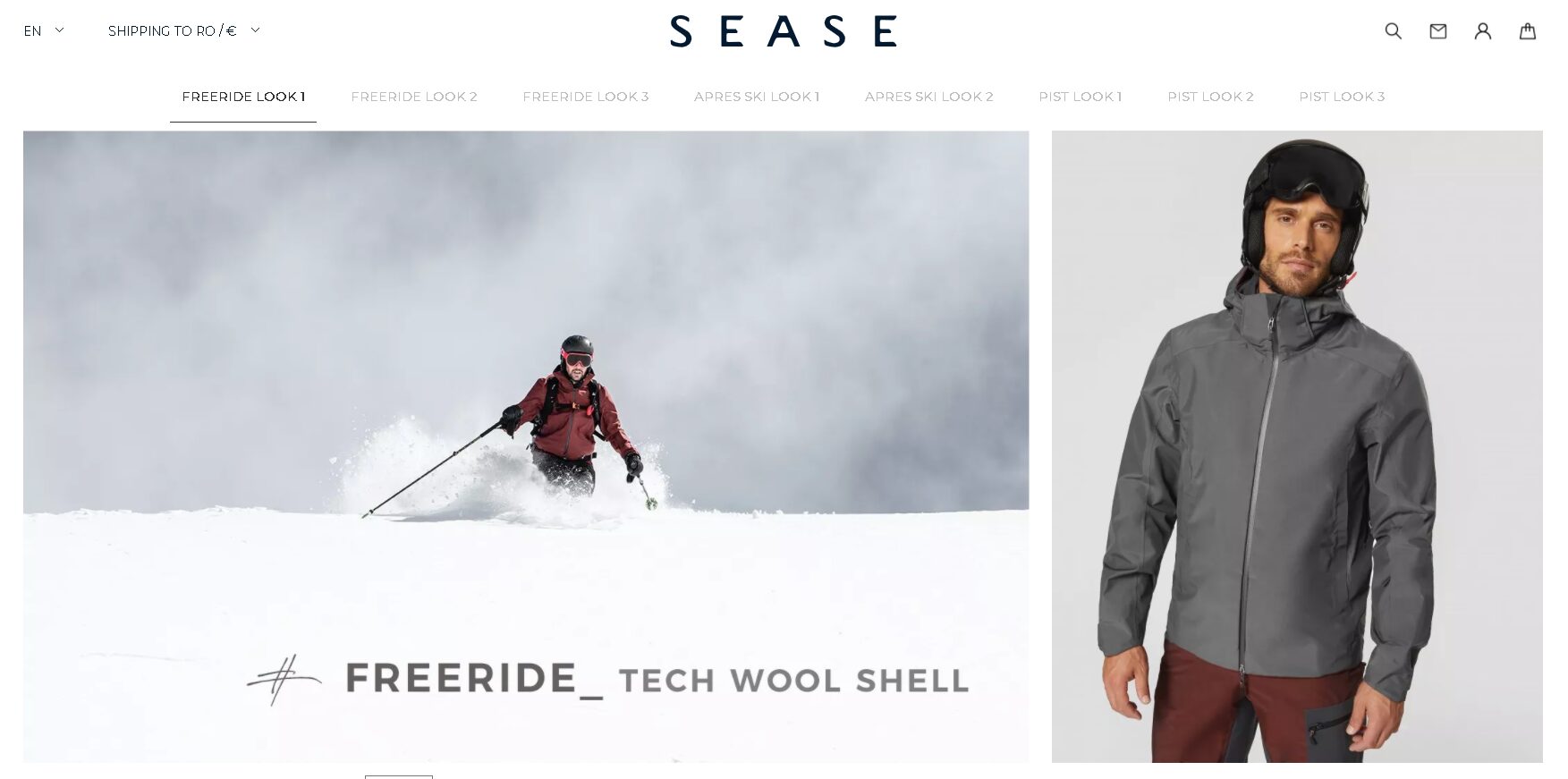 Sease – 'sea' and 'ease' – is an Italian brand dedicated to easy yet luxurious wear for sailing, skiing, and the city. It offers variations on eight key pieces made in the finest fabrics, each ready to coordinate on the slopes, streets, and high seas.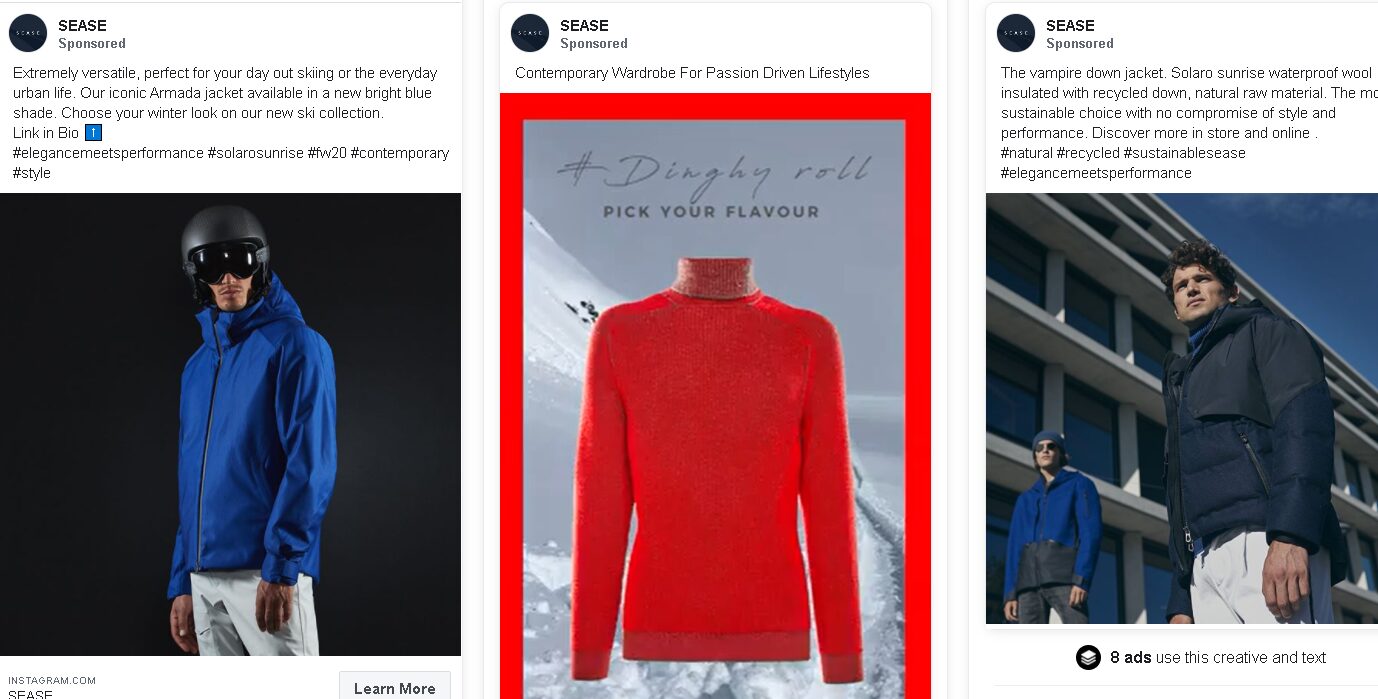 The value of the brand is the versatility of its clothing design, where "Elegance Meets Performance". Because of this, it encourages customers to test products on sports and also on day-by-day use.
The North Face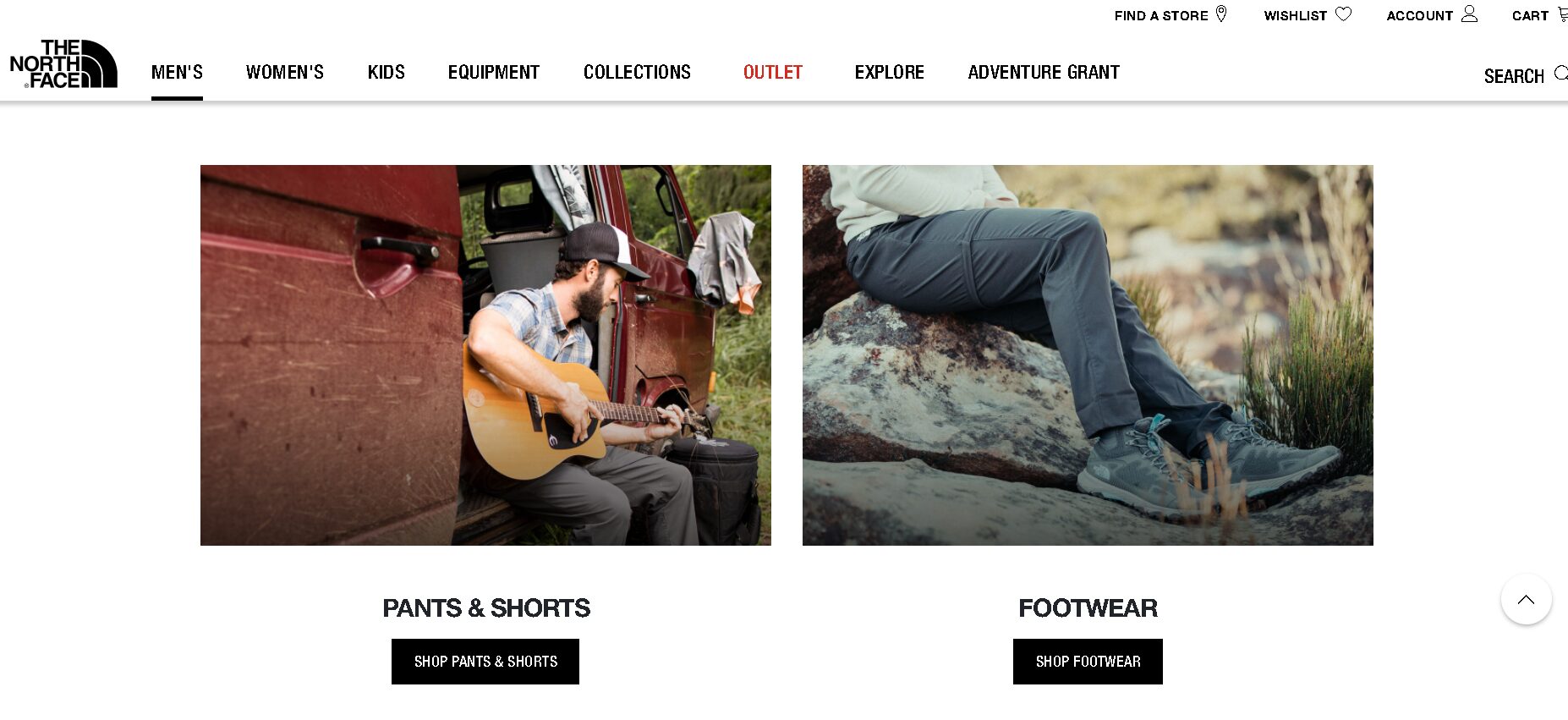 The North Face is an American outdoor recreation product company. It produces clothing, footwear, and outdoor equipment. The North Face is valued for expertise in technical clothing designs. This has led to the treatment of its products as status symbols in many regions.

As a marketing aim, the brand wants to cultivate an emotional connection with customers that drives long-term sales. As described by the Global Head of Strategy, Dan Goldman, this approach isn't a new technique, it's a resurgence of human-level marketing.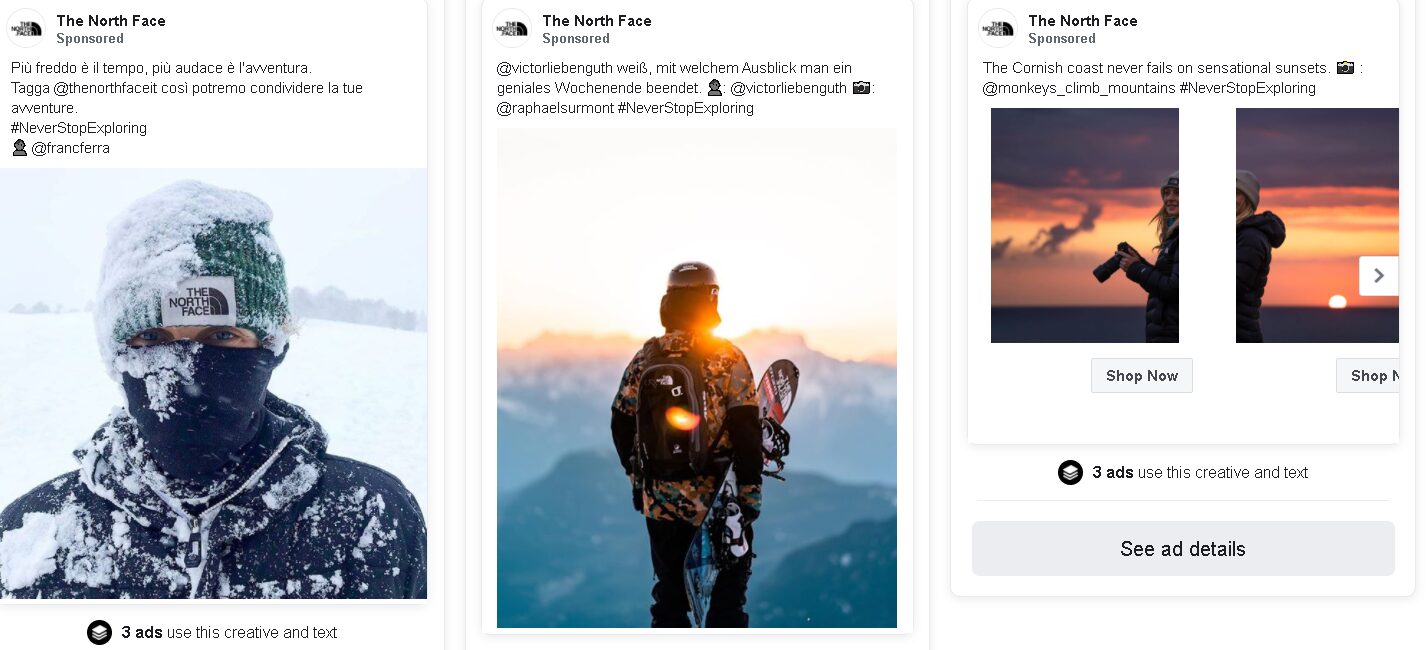 The North Face's Brand Values are:
Sustainability
As an outdoor recreation brand, The North Face has an incentive to protect our environment and wildlife.
Last year, the company launched its The North Face Renewed collection that repurposes existing products for resale.
The company helped reduce the volume of unused textiles and clothing that ends up in landfills.
Over the years, The North Face has teamed-up with responsible supply partners to reduce its environmental impact.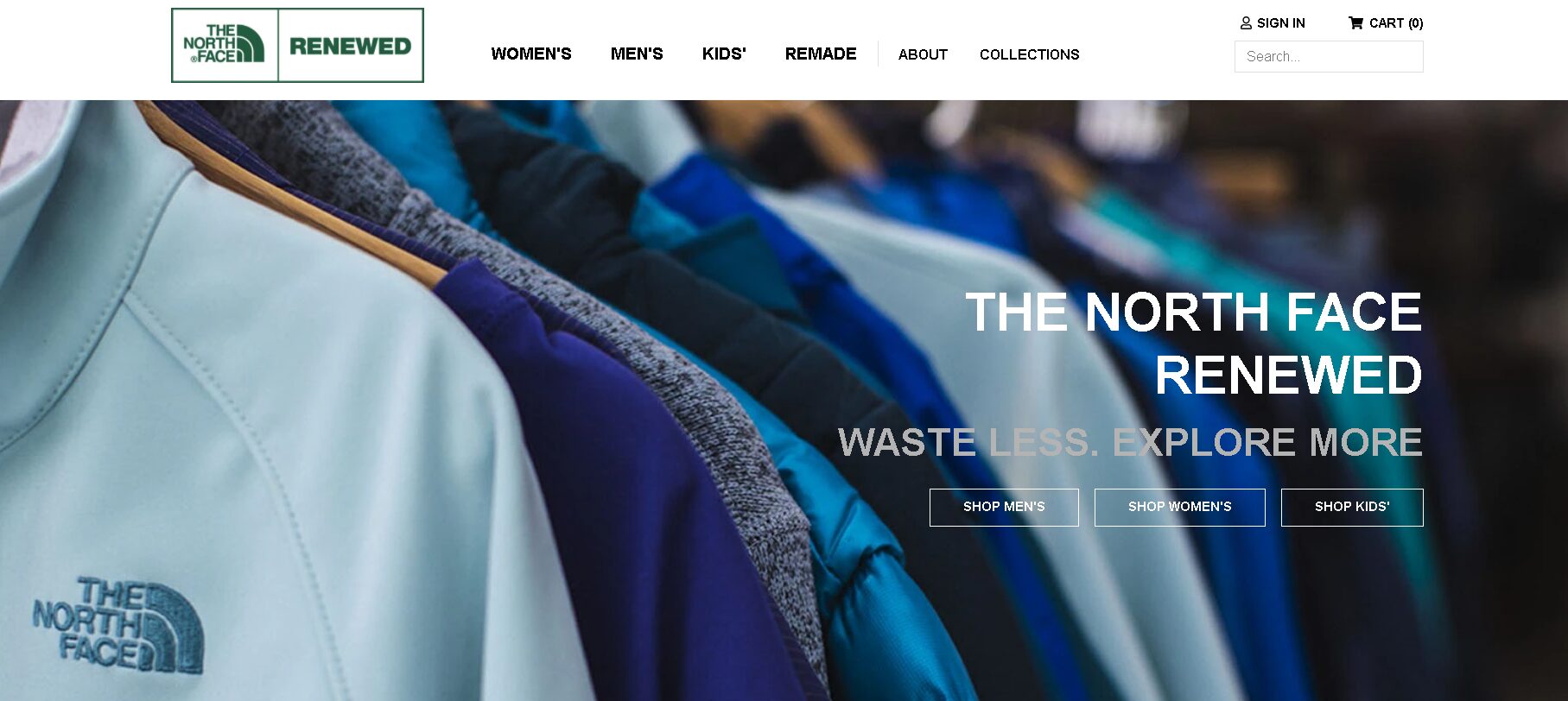 Putting Athletes over product
Outdoor equipment and apparel are only as effective as the athlete using them, so why not highlight the athletes? This led to The North Face's "Our Athletes" campaign, which highlights how individual athletes use branded products. While each example of ad creative depicts The North Face products, the attention is always on the athlete. The main campaign page is even organized by activity. Climbing, skiing, snowboarding, or running instead of by equipment or apparel categories.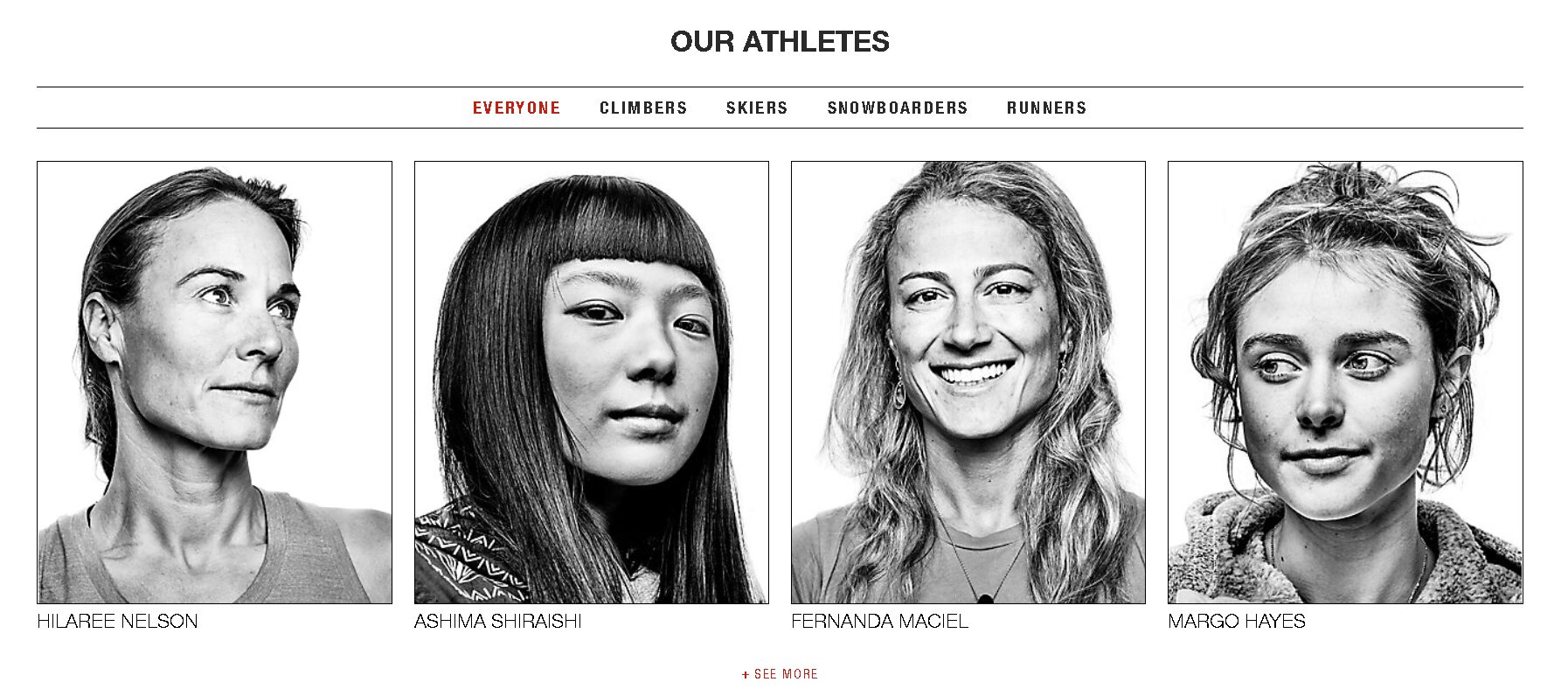 Good Clothing Design and Aesthetics Are The Key To a Successful Business in The Menswear Market Industry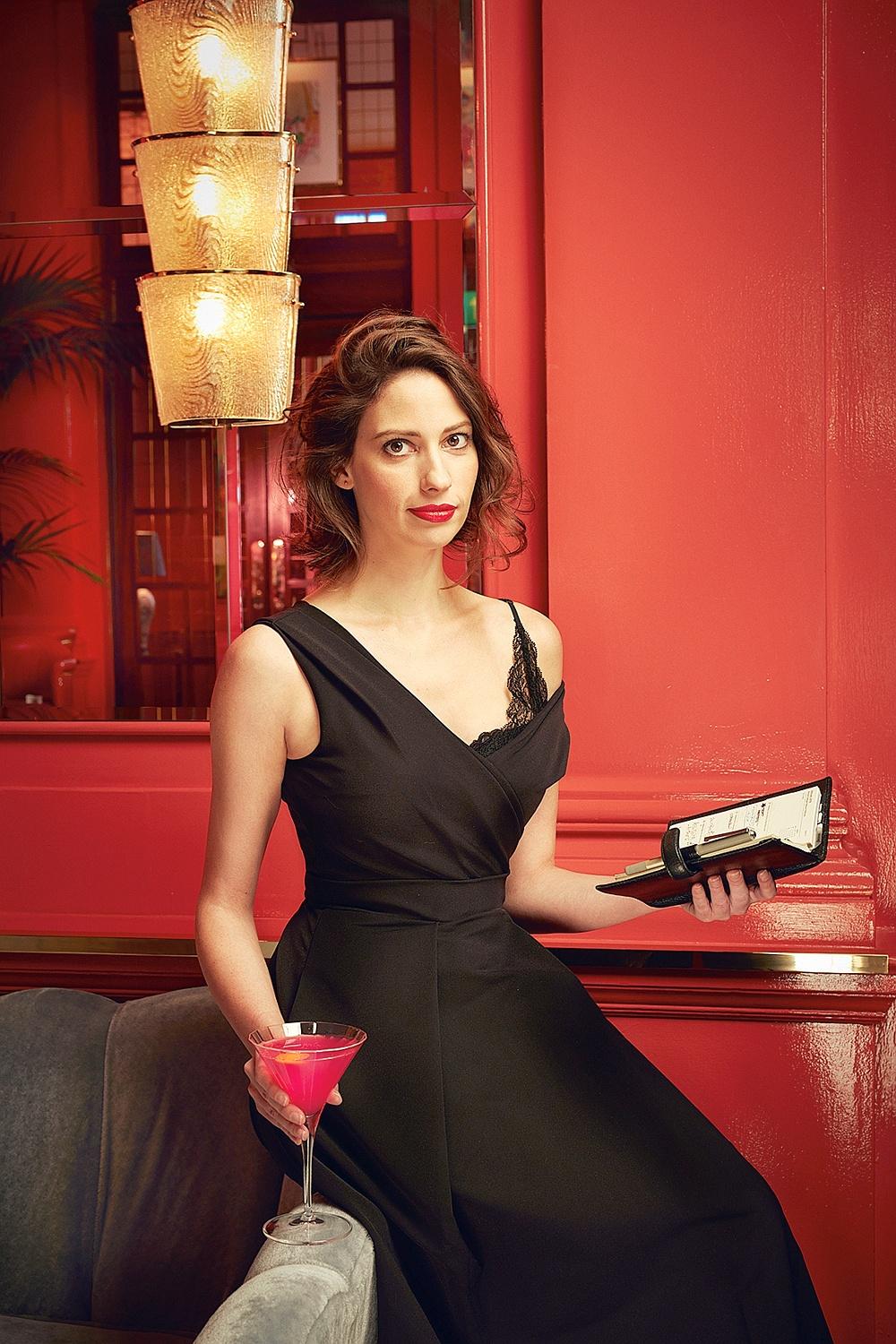 "To be successful, you'll need to get the attention of buyers. They'll want to know what's unique about your product, how it fits with their other brands, whether it's at the right price point, and whether your business is well-structured.

— Hattie Crissel
---
Good design is essential to attracting buyers to your clothing line. You can set your business apart from other fashion brands. Showing prospects great design in every aspect of your business as well as in your clothing. Reaching your target audience through marketing, with a good clothing design, will make it even easier and impactful for your business.
Aesthetics is a powerful source for the impressions and reactions that customers have about an organization or a brand. A well-consolidated identity based on aesthetics can start gaining and keeping the clients.
According to over 40% of consumers, aesthetics makes them more likely to share a product image or video on social media. The power of aesthetics not only affects the experience of your consumer. It can affect the likelihood of that consumer sharing the experience and immortalize your product.s
Conclusion
Male shoppers became even more interested and sophisticated in their approach to the clothes they buy. A deep understanding of the target consumer is mandatory for success in the menswear market. Widening your offer to appeal to a more diverse group of consumers will be good for your business.
Don't forget the importance of aesthetics in menswear marketing and what value is perceived from your brand. Get inspired by the examples above and find your own value to lead you to success.
If you found this article useful and interesting but need help with implementing new marketing ideas and strategies, contact our team now and we will be more than happy to help you!
Other articles that you may find interesting:
Ecommerce Offers That Always Help To Increase Revenue, Profitability & Conversion Rate;
B2B eCommerce Marketing Strategies for Social Media;
Jewelry Startup Marketing That Outperform Any Paid Marketing Strategy.