Everybody is talking and not showing how you can advertise to high-end consumers using digital marketing channels…

I'm personally advertising and doing marketing to high-end consumers since 2016, and I until now I figure out every option and have good clarity on how to do it. My goal for this blog post is to show you this clarity.
Growing a brand with high-end consumers is not an easy job. Most of the time your growth will start like the image below, 14 month of ups and downs… Who is so crazy to invest in ups and downs? Me. Are you crazy enough to do the same in order to see the light at the end of the tunnel?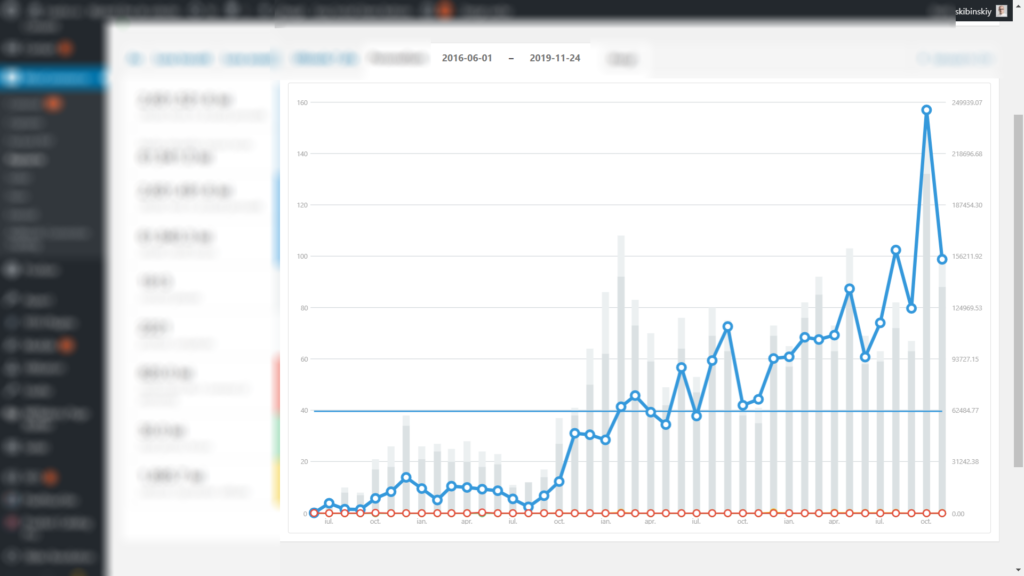 In the image below you may see that advertising efforts in the first months are with ups and downs. Why? Marketing to the high-end consumer is the same are getting a good shape. You may see results after consistent results advertising every day for a few months. In our case, it was 1 year and 4 months, becouse of many factors, but especially lack brand awareness and right products. Products that has better chance to convert and bring higher ROAS.
Most of the businesses who try to advertise to high-end consumers are giving up in the first months. Becouse they don't see profits from the starts… Which is, from my point of view, is a lack of patience and understanding of how marketing works. Those who go through the hell, accept low return on advertising spent at the beginning, will see a good performance and growth with time.
The second mistake that business who advertise to high-end consumer, they do not measure their results and KPIs.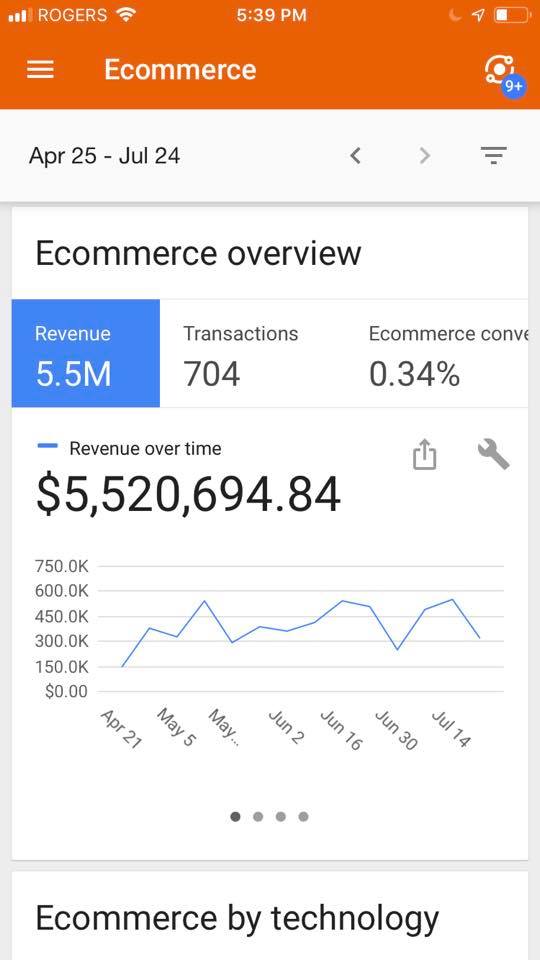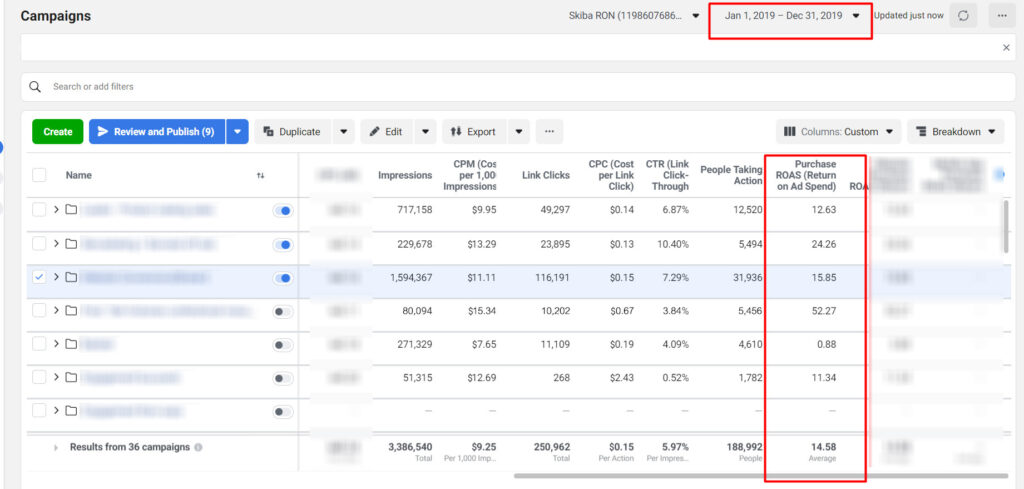 Always measure your KPI so you can improve your marketing campaigns, make them profitable. Every marketing channel gives you possibility to measure and optimize your result: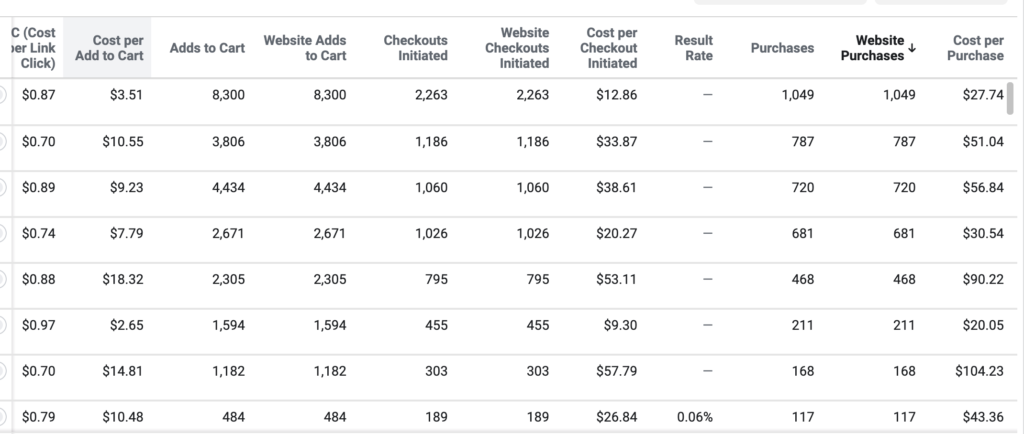 Few examples of stats you have to measure and optimize:
CPC – Cost per Click
You can reduce your customer acquisition cost by optimizing cost per click. Usually advertising and eye-catching creative will hel[. The more attention your products get the cheaper you cost per click will be.

ATC – Cost per Add to Cart
Very important sign, if the product doesn't get ATC after spending a significant amount of money, just switch to another product and test. Usually, from 100 products only 20% are gonna be profitable. But depends on many factors of course.

IC – Initiatiahce Checkout Cost
Initiate checkout cost is another step after ATC, and if your products get ATC and Initiate checkout at the same time, it means that you are in a good direction.

CPA – Cost Per Action or Cost per Purchase
To optimize your cost per purchase, you must test different products, audiences and creatives. It takes a lot of time and money, but worth every penny in the end.

CR- Conversion Rate
Conversion rate starts from your advertising and finishes with your checkout. In many cases, you can improve your conversion rate and double your revenue with the same marketing budget. That's why Conversion Rate Optimization is important!

ROAS – Return on Advertising Spent
Return on advertising spent is the penultimate thing you have to care about. The more it gets the more marketing budget you can allocate.

LTCV – Lifetime customer value
If the ROAS is not positive in the beginning, think about LTCV. For example, your product cost 10.000 with a profit margin of 4.000, you spent the same amount (4k) to acquire a customer. It means that you are at the break-even point. But you know that this customer is going to by from you in the future which will make your marketing campaign profitable in the long run.

Always think about LTCV when investing in marketing! There is not an issue to be at break-even point at the beginning of your marketing journey if you know that your LTCV is high.
Another mistakes is not having marketing structure/funnel. Do you have a marketing structure that cover all the steps below?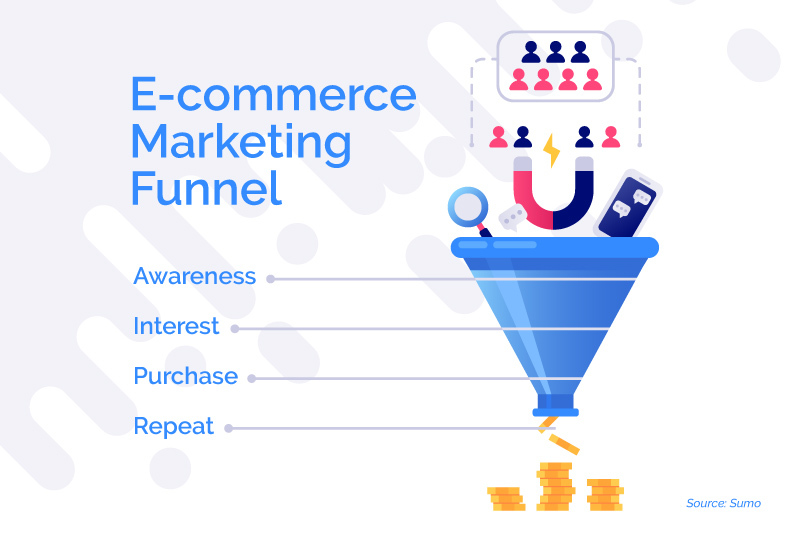 Over 60% of sales in the high end or luxury products comes from Remarketing which plays a crucial role in selling to high-end consumers.
Now, let's talk about omnichannel marketing strategies for luxury brands….
Marketing to high-end consumers using Google Shopping

You can sell almost any product through google shopping ads, there are many companies shifting their marketing budget to Google Shopping campaigns. What are you waiting for?
Marketing to high-end consumers using Content Marketing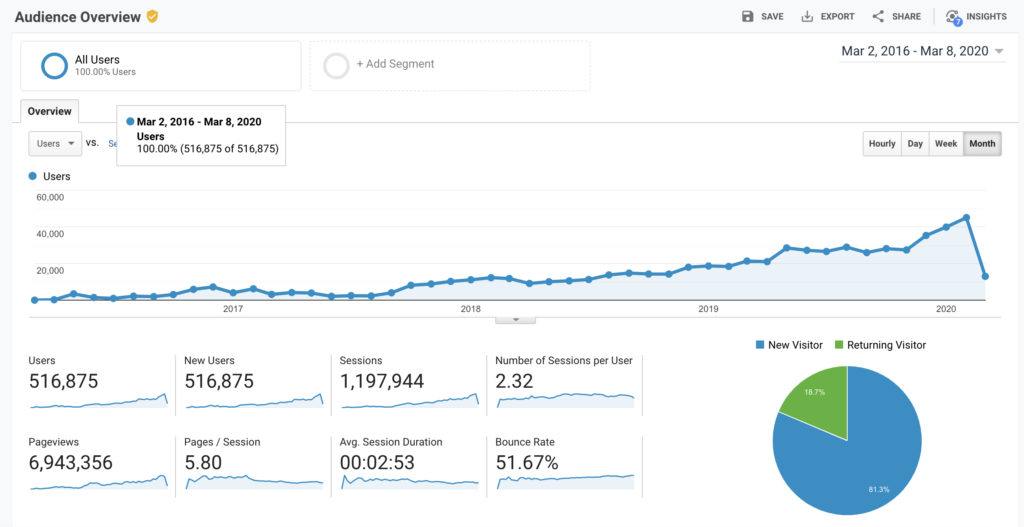 Analyze what your target audience searched on Google and start working on blog or youtube video channel and you will see a significant increase in sales and website traffic.
Marketing to high-end consumers using LinkedIn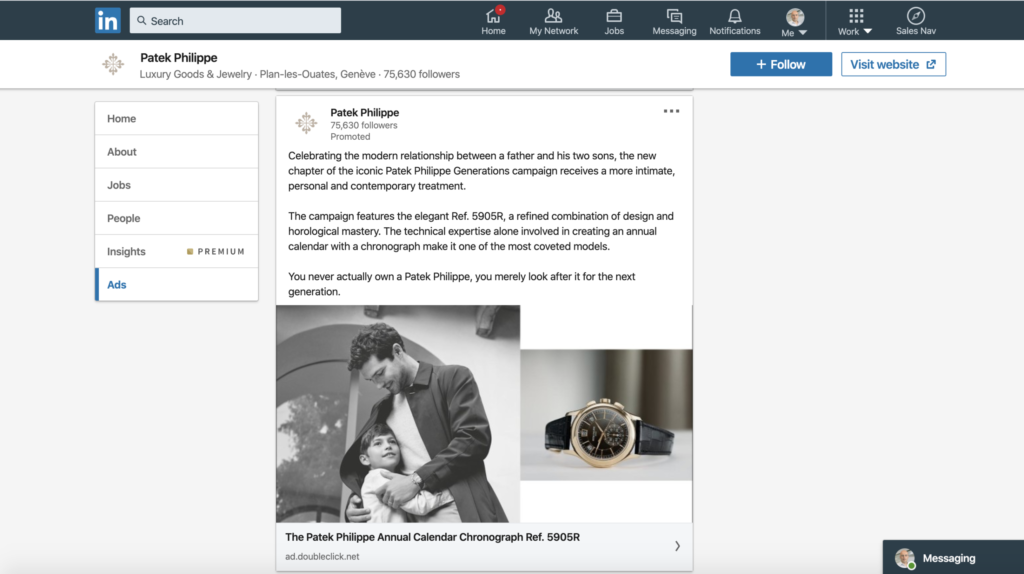 The Linkedin network is full of high-end individuals you can precisely target. As you see other brands are doing it. In the mage is an example of Patek Phillip Advertising campaign on LinkedIn.
Marketing to high-end consumers using Facebook and Instagram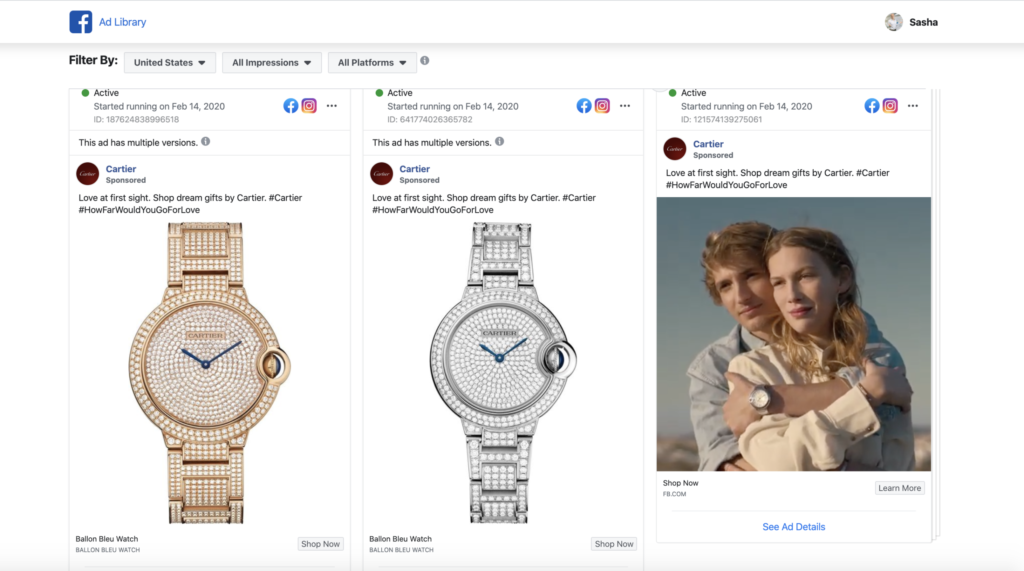 Facebook and Instagram have Conversion Oriented Marketing Campaigns when their algorithm deliver products to the people with higher income. Just let the algorithm do the job 😉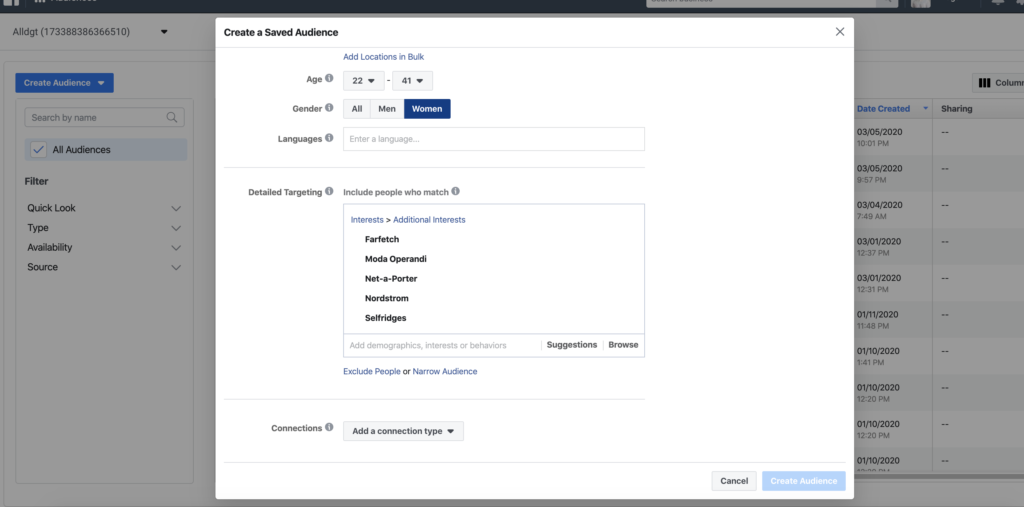 Marketing to high-end consumers using Youtube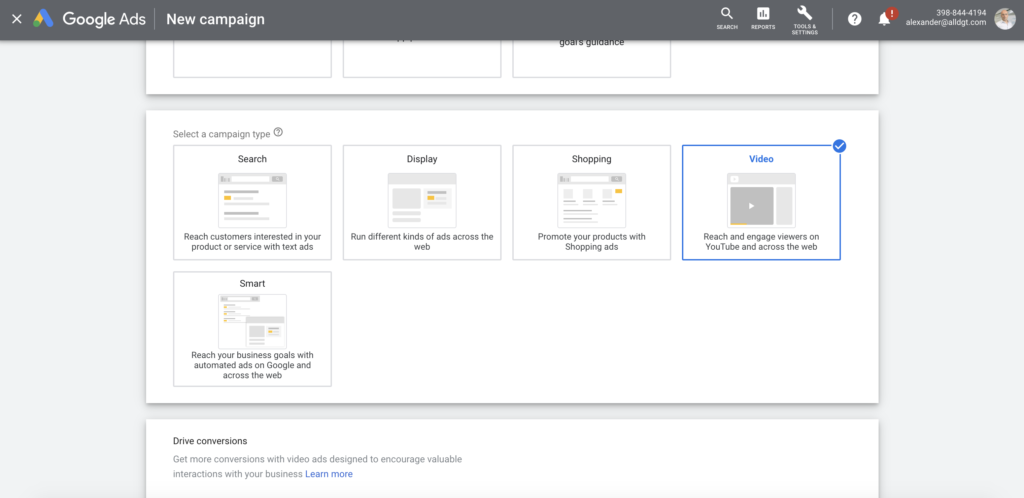 Using Youtube video ads you can advertise to the people who were searching for specific products or brands on google. It's called custom audience which makes easy to target interested customers.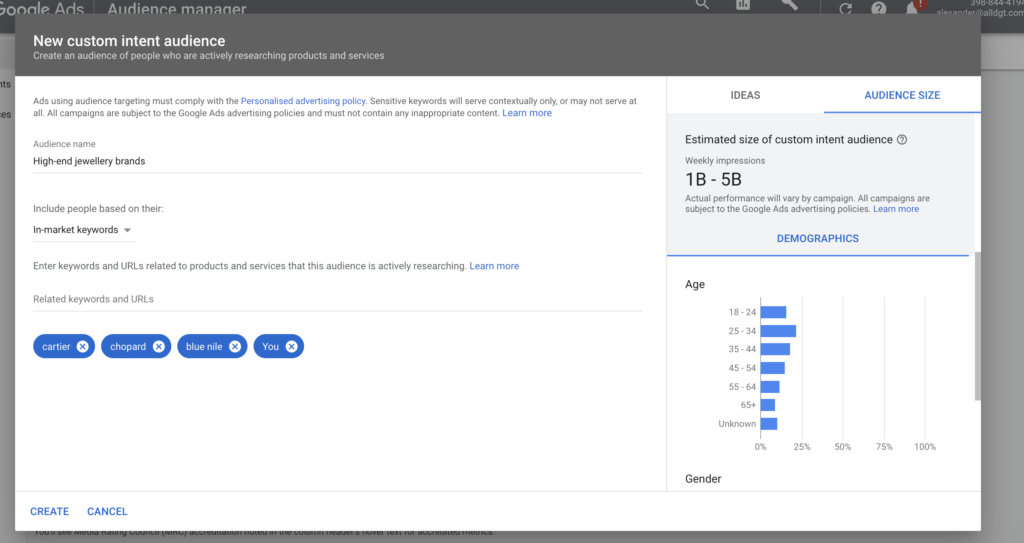 Marketing to a high-end consumer using Google Display Campaigns
Google Display Campaigns Allows you to place your marketing campaign on almost every website. In that way, for example, you can show your ads on Yahoo, or new York Times etc. Here is an example on the right: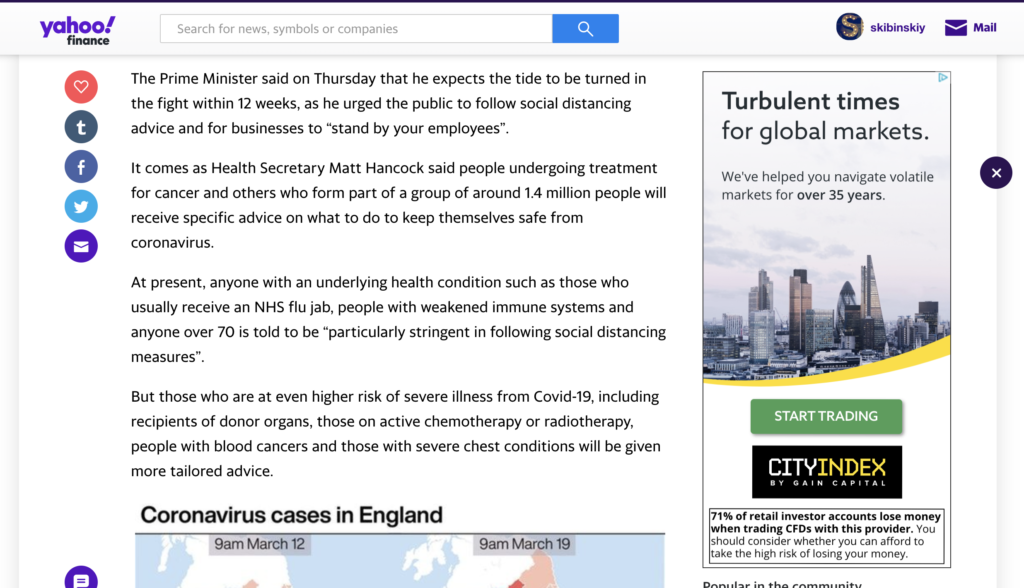 Marketing to a high-end consumer using Pinterest
Pinterest is the cheapest way to advertise, don't wait. Go on it and drive paid traffic to your website. You will see sales and revenue growing.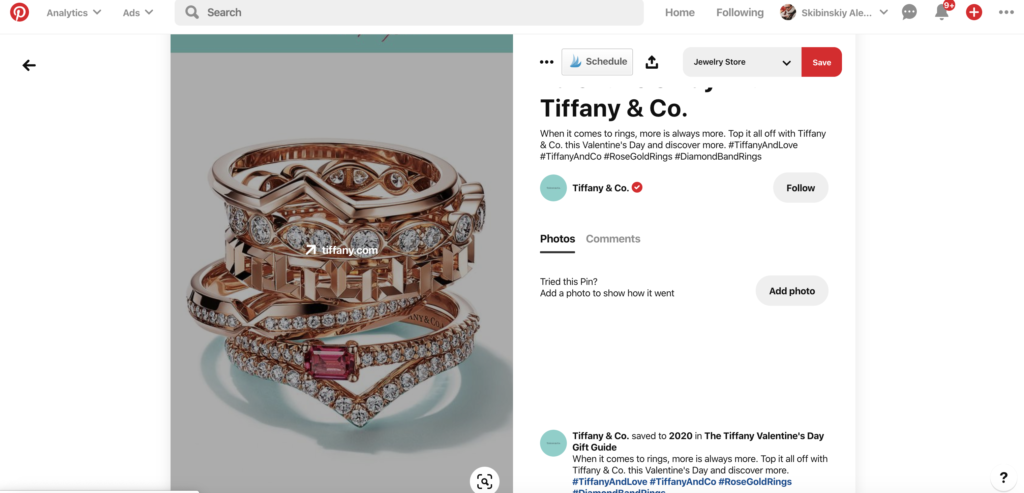 Marketing to a high-end Email Marketing
It's proven already, email marketing still works, in spite of all the claims saying that email marketing is dead. It's not true. Please read my case study: https://alldgt.com/jewelry-email-marketing/

Other channels to target high-end consumers:
Content Marketing, SEO, Amazon, Market Places distribution, Influence marketing and Affiliate marketing. Those are also works.
In conclusion:
Marketing to high-end consumers sometimes requires a plan of attack that allows you to be consistent with your messaging. In order to get consistency, you must use multichannel marketing. Combining and synching at least few marketing channels from the list above at once.