Every successful SaaS company is using Facebook and Youtube as marketing channels. Right now you have a chance to model their SaaS Marketing Strategy. All of them are using the same structures I'm going to explain. Prior to the beginning, I want to answer the most common questions about SaaS advertising and Marketing.

How much does a SaaS company spend on digital marketing?
Between 20% and 50% from annual revenue. If you just starting, plan to spend about 20% of your desired goals. Salesforce B2B SaaS company in 2018 spent about 50% of its 10+ billion revenue in marketing. What they have in return?

In other words, if you want to make 10.000.000 in a year, spend 2.000.000$ on marketing.
How SaaS marketing help the sales team to close more deals?
99% of the efficiency of your sales team depends on marketing structure. If your marketing is able to position you or your company as an expert and create trust before a sales call. Then the percentage of the closing rate significantly rises. It's obvious. A right marketing strategy for SaaS product will help:
1. Get continues flow of Leads for the sales department.
2. Prequalify the leads so your sales team don't need to waste their time calling unqualified leads.
3. Marketing helps to convert more leads into buyers without chasing them.
4. Marketing helps you to automate the process, such as booking a call. Send reminders via Sms and Email.
5. Marketing helps you with customer retention and brand awareness and brand advocacy.

How to measure marketing spend effectiveness for SaaS company?
You can do it by setting special tracking scripts for each marketing channel:
Facebook and Instagram have a script called a Facebook pixel;
Google has it's own called Google Conversion tracking;
Linkedin is powered by Linkedin Insight Tag; etc.
Every marketing channel like Twitter, Bing, Snapchat has its own tracking technology you can implement on your website. Content marketing and the effectiveness of your blogging can be measured using Google Analytics.

Too many scripts to install, right? The professional way is to use Google Tag Manager, so instead of tens on scripts, you will be using just one script that manages all other scripts. Sounds good?

In the end, you can connect all these channels to Google Marketing Platform. Where you can analyze the effectiveness of each channel in the same place. As a result, redirect more budget to channels and strategies that are more effective.

Saas marketing for facebook step by step strategy and structure:
1. Create a minimum 30 second or maximum 2-minute video about your SaaS:
It can be like this:
Something like this:
Or something like! JUST MODEL IT!
2. Implement a Video Marketing Campaign on Facebook
This is just the first part of the marketing structure. Ok? If you are going to promote only video, you will not get positive ROAS. Please read carefully other steps I'm going to explain that will cover the marketing structure.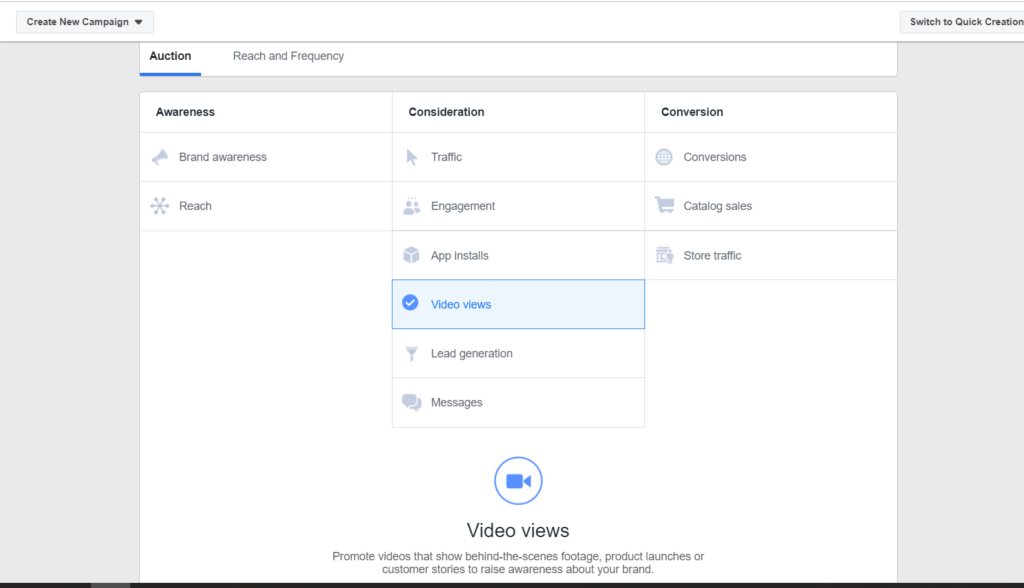 2. Read this blog post on how to target a specific audience or business niches on Facebook:
Facebook B2B Marketing and Advertising to Specific businesses
3. Start your SaaS video marketing campaign with 100$ per day budget
You need to set-up a higher budget so you can reach more people and instantly implement the second REMARKETING CAMPAIGN. This is when conversions are going to happen. 40-60% of sales come from remarketing. It's mandatory. Period.

VIDEO CAMPAIGN in TOP of YOUR marketing funnel will help you to create brand awareness and get cheaper cost per click for the second marketing campaign I explain in step number 5.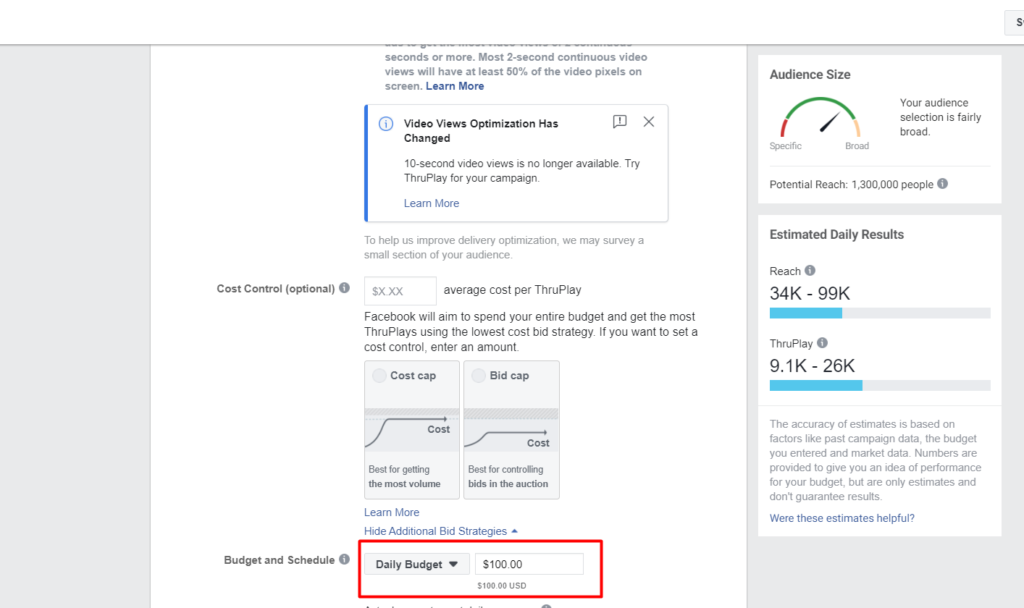 4. Extract people who watched 50% of the video:
People who watched at least 50% of the video are more interested in your product or service. So we are going to advertise to those people.

5. Create a ReMarketing Campaign with a Conversion Objective
This will be the second marketing campaign. Its role as a marketing structure is to empower your first VIDEO marketing campaign. This is also when magic and conversion happens. Here you can use a static image or another video. The goal of this campaign is sending people to your LANDING PAGE.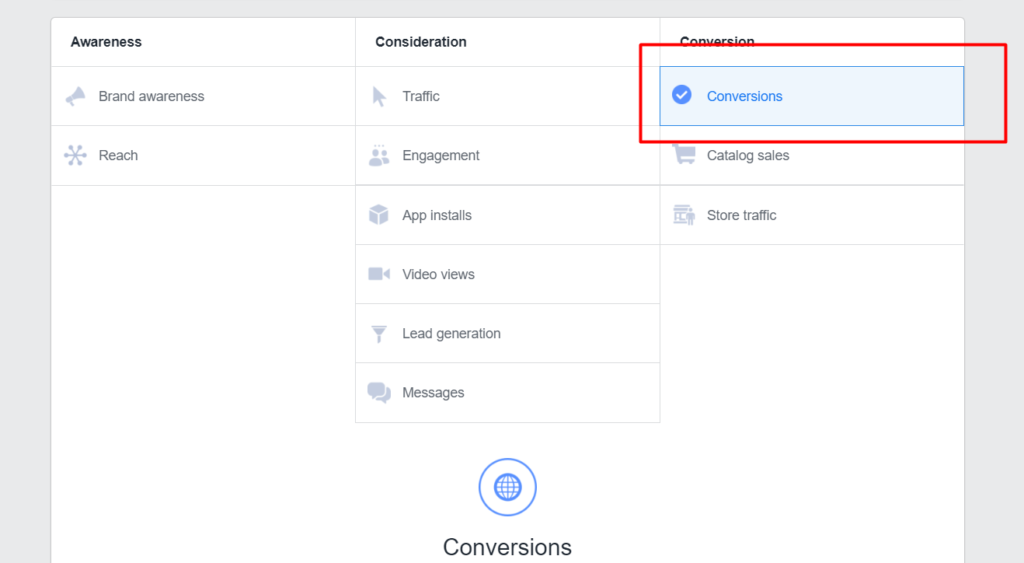 We are going to optimize this campaign for your specific event. It can bee Free Trial, Paid Subscription, Donation, Registration, etc. We can track and optimize any event in that way.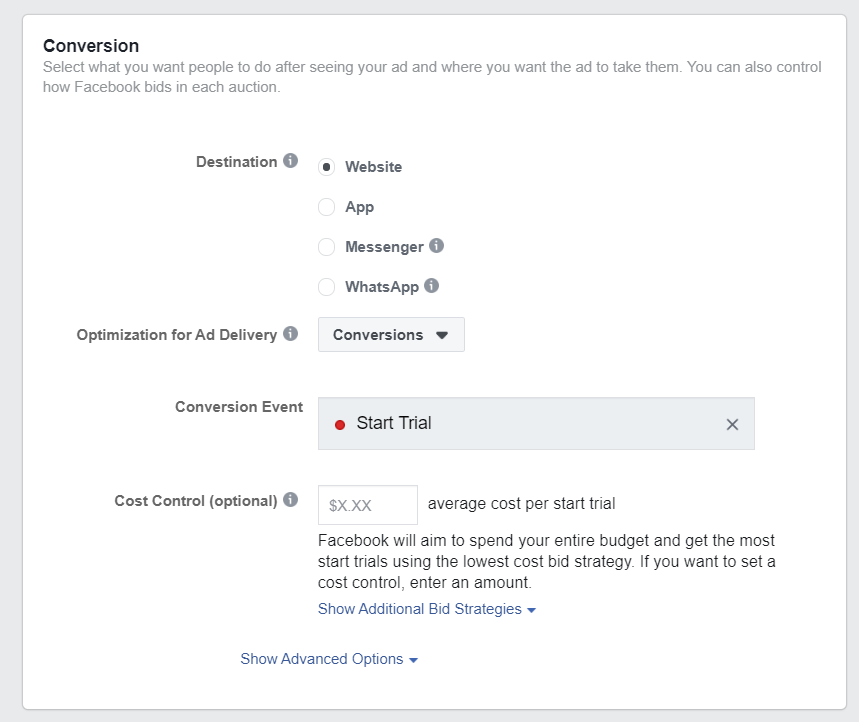 6. Extract all the people who visited the landing page but do not take any action.
We need this audience for a third marketing campaign. The role of it is to empower the second campaign. This is a marketing campaign that will bring the cheapest cost per customer acquisition!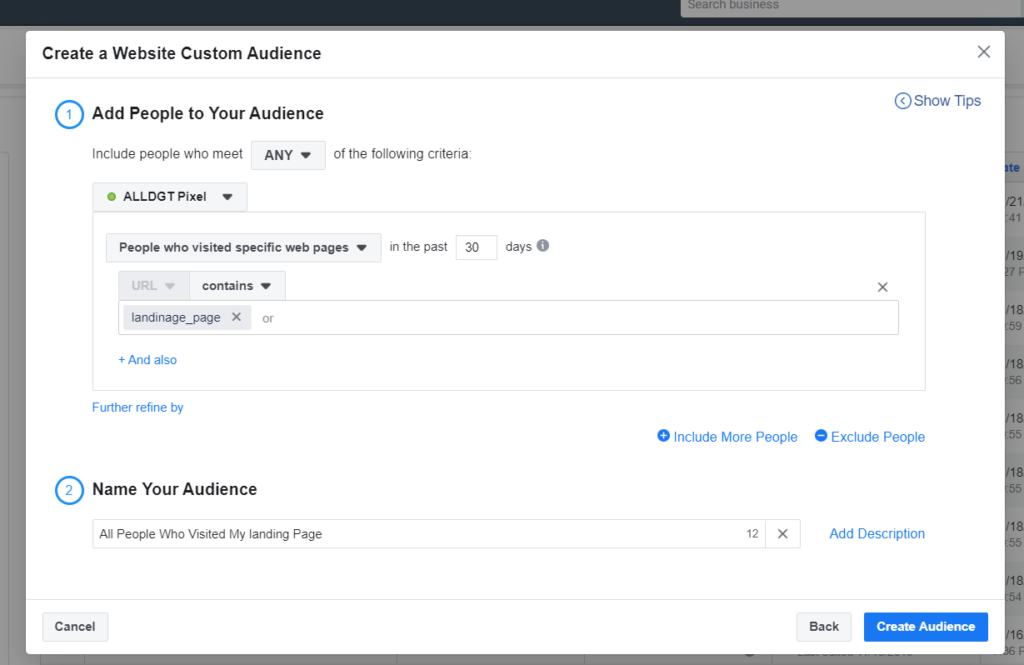 7. Create a third ReMarketing campaign with Traffic or Conversions as objective:
It can be a Conversion objective or Traffic. This time you need to Remarketing People who visited your Landing Page, but didn't take any action. In that way, we will empower the second remarketing campaign.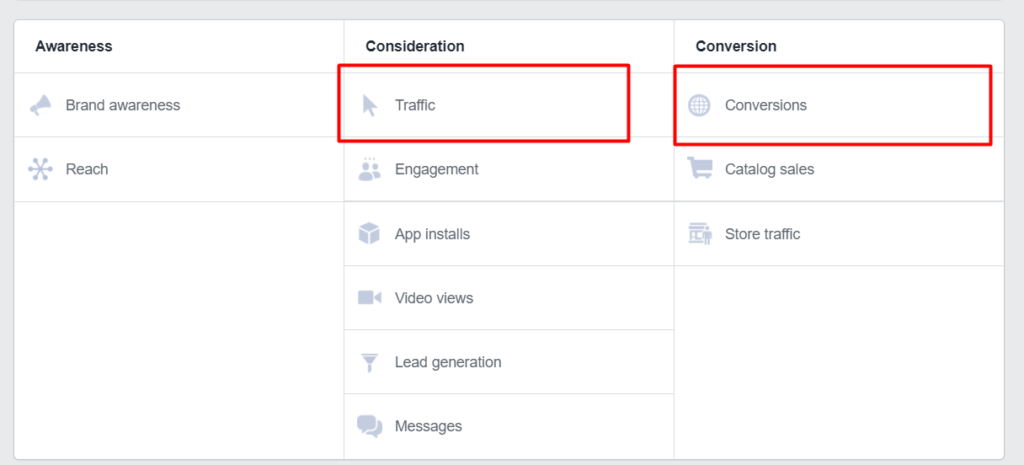 8. Scaling SaaS Marketing Campaign
Scaling of the marketing campaign and structure starts from the Top of the Funnel, by investing more money:
First campaign video views and creating new ad sets with new audience targeting. By separating your remarketing audiences and showing them a different type of content.
9. Optimization SaaS Marketing Campaign
Optimization is also important to increase the efficiency of your marketing budget. It can be done at any level of your marketing structure:
By doing A/B test a landing page;
By testing Different Headlines, messages of your advertising;
By testing different messages, photos and videos;
By implementing behavioural economics into your marketing strategy, etc.

Read more about here: https://www.wordstream.com/blog/ws/2012/09/25/a-b-testing
10. Summary
By the end we should have 3 level marketing campaign:
Videos Views ->
Remarketing 50% who watched the video and sending them to a landing page ->
Remarketing of people visit the landing page but don't take any action.

Once you build this structure you can scale and optimize it.
Why we need a marketing structure?
SaaS marketing using youtube video ads
The same principle applies to Youtube Ads.
Create a video campaign for youtube
Extract 50% of people who watched it
Create a second Display Advertising campaign to remarket that 50 % of people that are interested. We are going to send them to a landing page.
Create a third remarketing campaign using Display ads again. We are going to remarketing people who did not take any action.
Optimize and scale your marketing structure.
In conclusion:
Both, Facebook and Youtube, works well and brings a positive return on advertising spent, only if you are using structured marketing campaigns. Do you understand the power of the marketing structure?

Marketing without structure is like a building a home without foundation.