If your company wants to sell more medical devices, this article is for you. There are many ways to boost your medical business. One of them is Facebook and Instagram paid advertising where you can easily reach doctors, executives, or basic consumers. Below you will see examples of companies that promote medical devices using social media. Some of the companies below are spending over 1$ million each month in advertising. The goals of the following marketing campaigns are next: brand awareness, more sales, and a higher return on investment which can be easily measured. Almost all digital marketing channel gives you access to a technology that can measure the cost for every action.
Medical Device Marketing Strategies That Will Boost Your Sales
Dentsply Sirona – Dental Device Marketing Campaign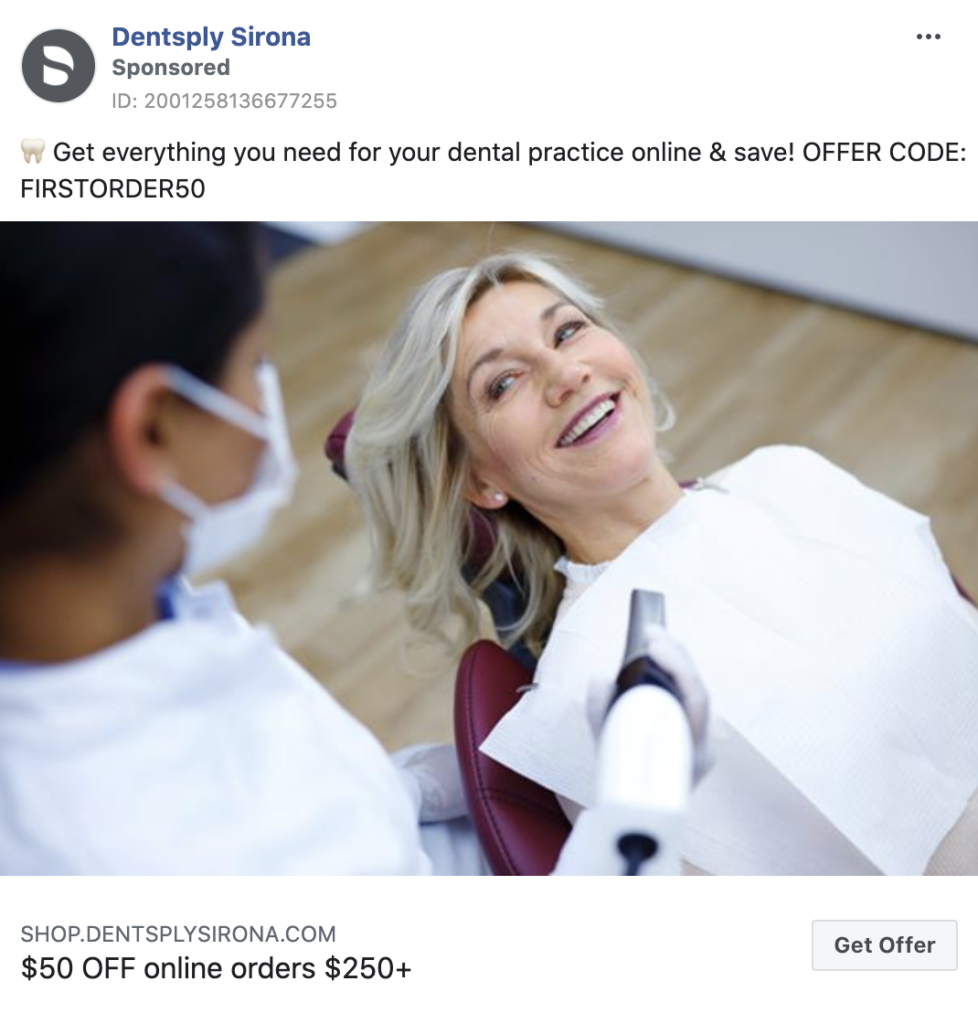 www.dentsplysirona.com
Who doesn't love discounts? The bigger, the better. Therefore, Dentsply Sirona offers a significant discount for the entire range of products valid for the first order.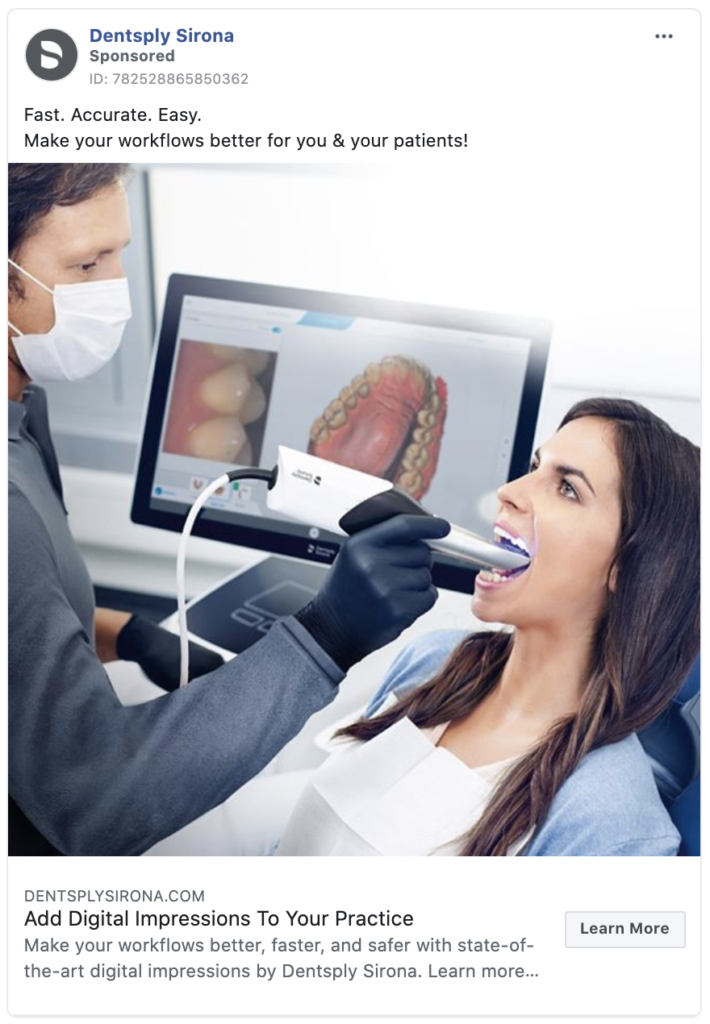 Time-consuming products are not attractive to anyone. For many customers, this is an important aspect of deciding to buy. Many of them want to invest in products that save them time and money. Dentsply Sirona demonstrates how their products work using Facebook ads. We suggest demonstrating your products in the same way.
Medtronic Diabetes – Diabetes Device Marketing
www.medtronic.com
Medtronic Diabetes offers consumers the opportunity to live a quiet and beautiful life. Their marketing campaign is based on the emotion experienced by consumers after using the product. At the same time, the benefits of using the device are well highlighted.
To help customers, Medtronic Diabetes provides a video that offers information on how to use the device.
According to a WHO study, there are over 422 million people with diabetes. Annually, 1.6 million deaths are caused by diabetes. That's why Facebook offers a great targeting for the companies that are making devices for reducing the number of patients.
Thermo Fisher Scientific Lab Product Marketing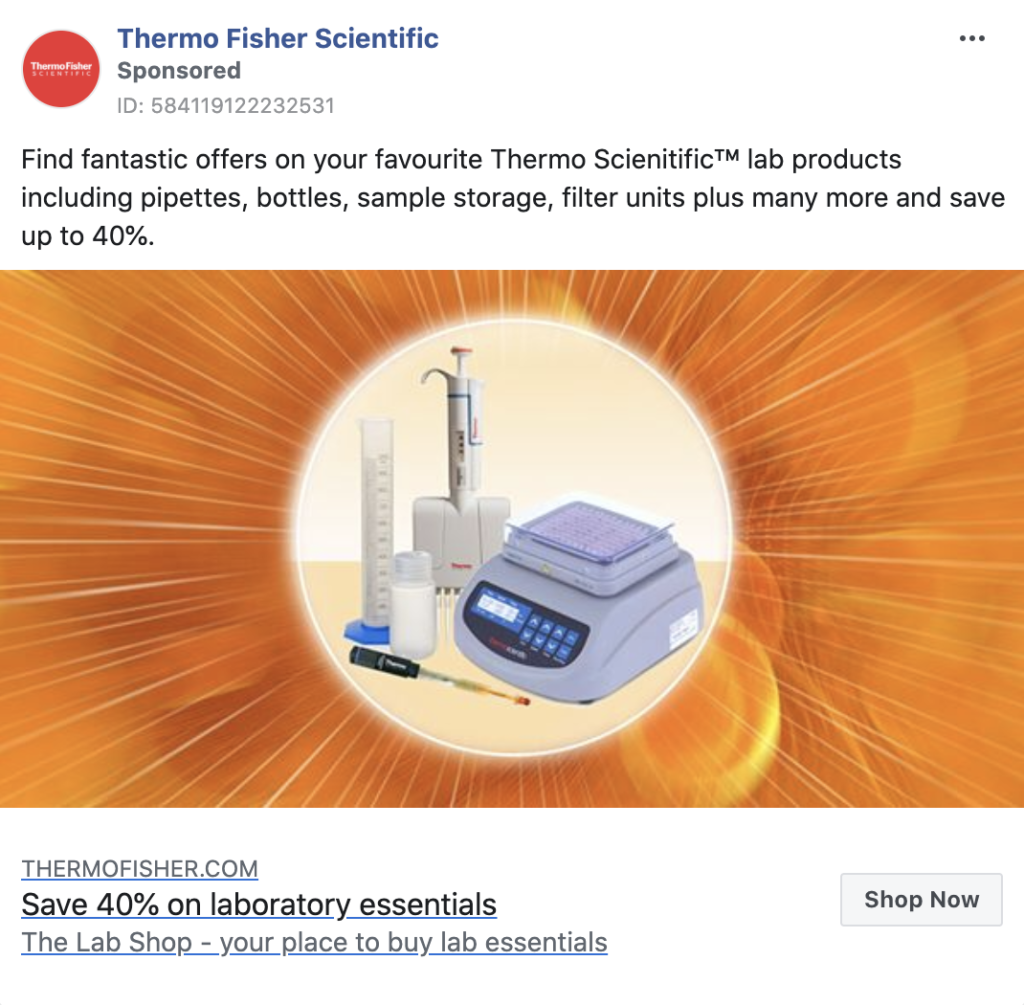 www.thermofisher.com
Similar to Dentsply Sirona, Thermo Fisher Scientific offers an important discount for all products. This doesn't mean that every company should do the same. Sometimes it's worth using this marketing strategy, other times it's not.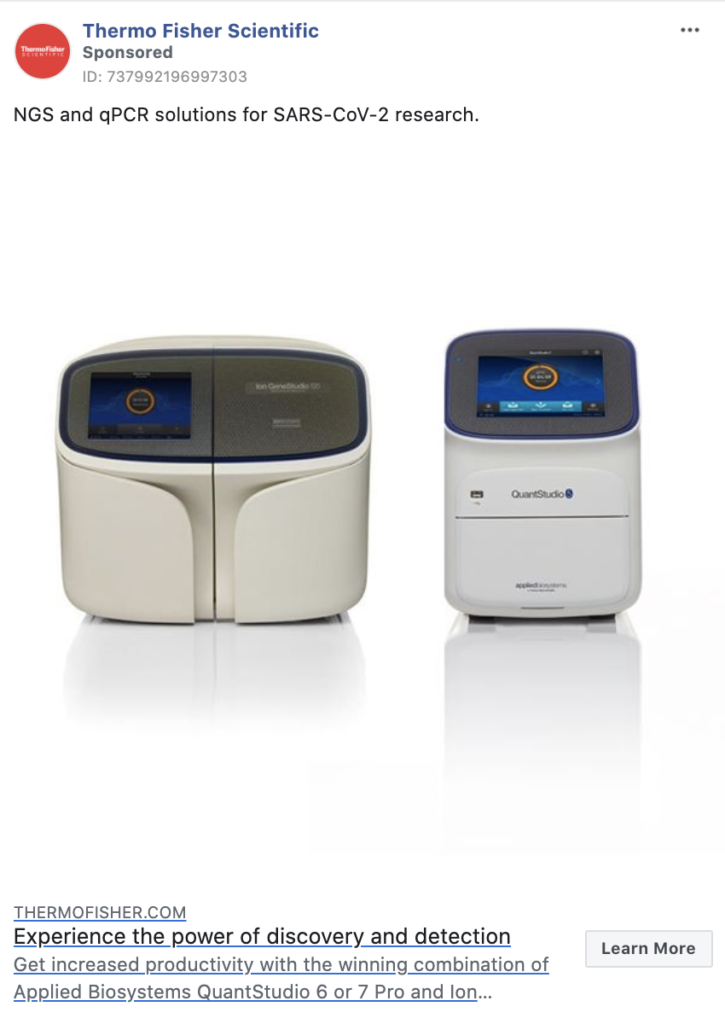 The Covid-19 pandemic has had a huge impact on humanity. Researchers have not stopped looking for a cure for this virus. Any possible solution is welcome for them. Producing devices that are in demand on the market can boost sales for any company.
Expanding the number of products, you will have more clients. It's much easier for customers to buy from the same manufacturer several different devices.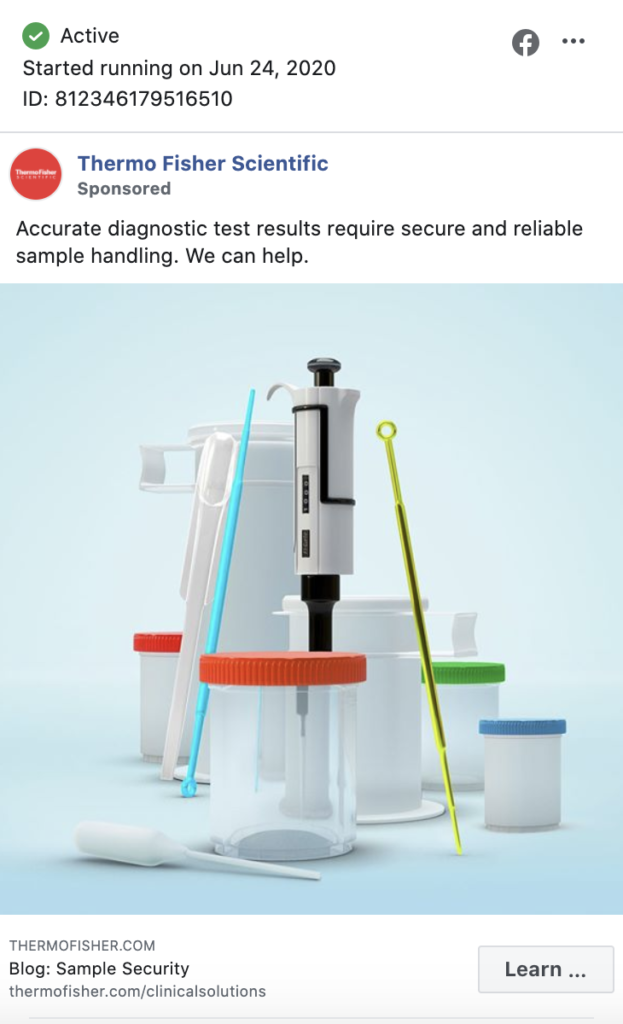 Abbott FreeStyle Diabetes Marketing Using Social Proof
www.freestyle.abbott
Social proof plays an essential role in increasing sales in the medical field. Consumers will always try devices that are used by celebrities. Explaining how the product works, creates trust, and ensure faster buying decision.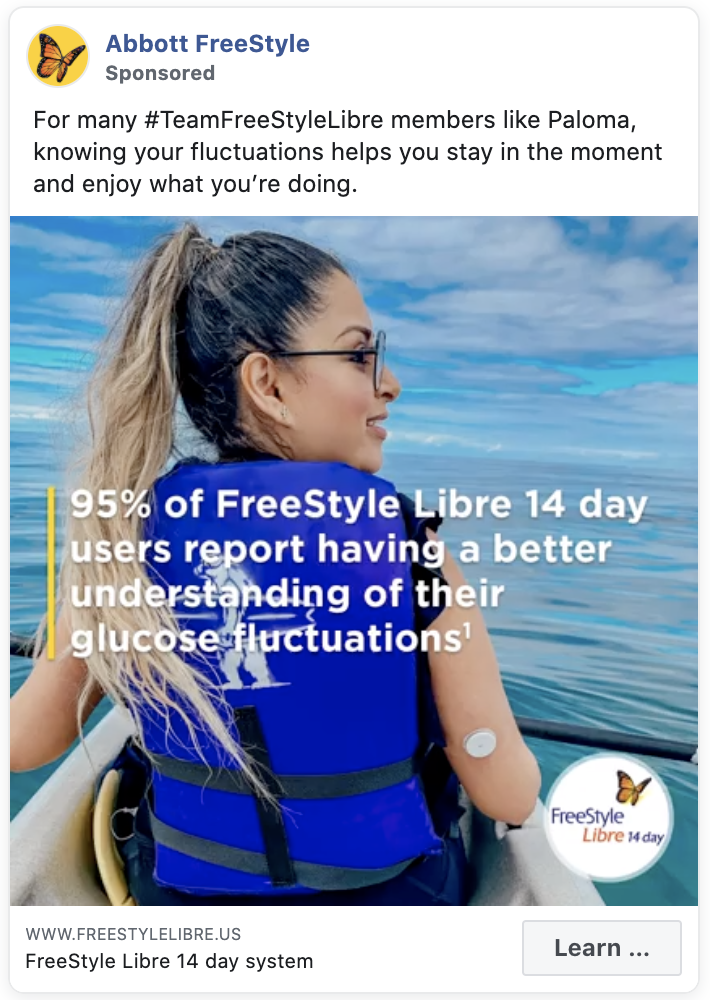 Using statistics on your ads helps you to convert more people than standard advertising. Before buying, consumers seek opinions and facts. Especially medical devices that could endanger their lives or make them better. Promoting facts help any company to stand-out of the crowd.
Lampe & Kiefer Hearing Aid Center, Inc. Marketing Campaign for Hearing Devices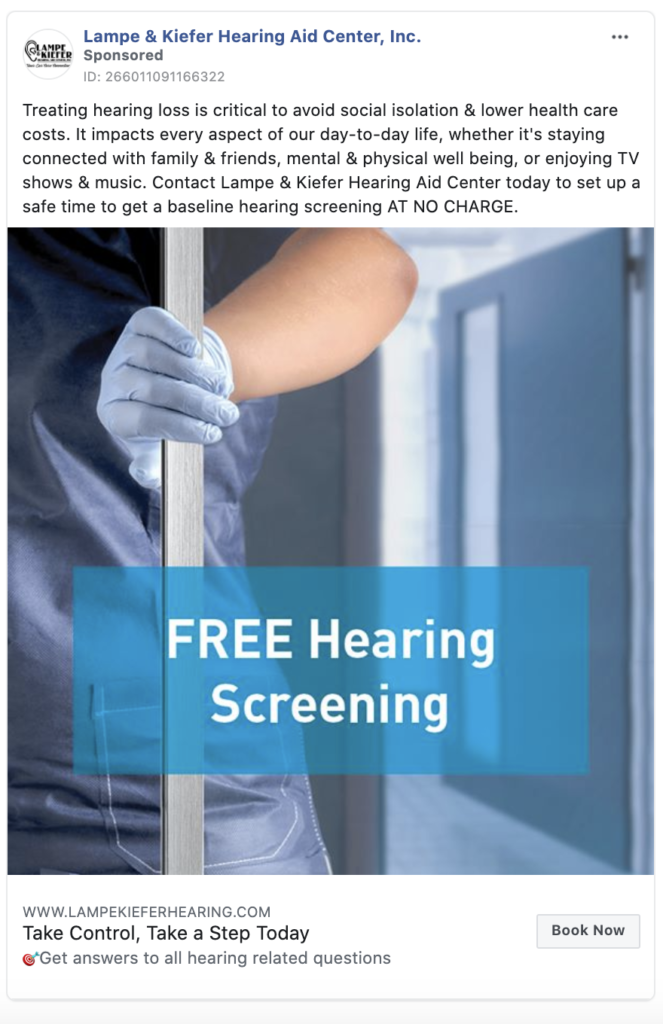 www.lampekieferhearing.com
Medical devices are only bought if someone needs them. But how can you discover if you need them if not through a consultation? So, offering a free consultation can lead to increased sales of devices produced by your brand.
In 2020, more than 466 million people worldwide have disabling hearing loss, according to a WHO study. It's estimated that in 2050, the number of cases will double.
Leica Microsystems Ophthalmology Medical Device Marketing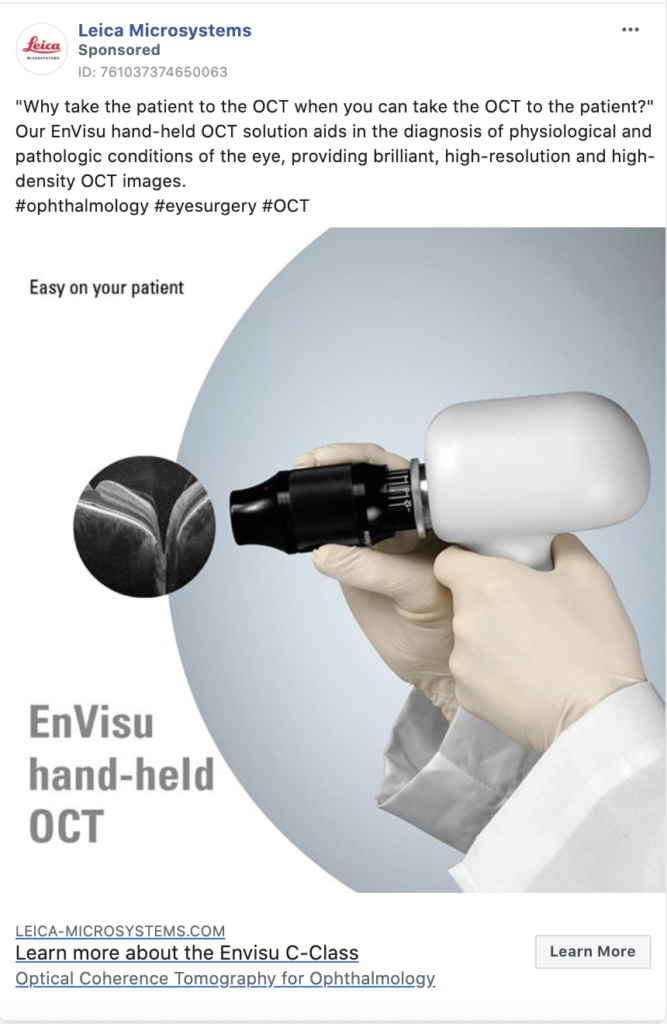 www.leica-microsystems.com
Leica Microsystems promotes the quality of the devices, design, speed, and accuracy of the information provided to patients. Such details in your marketing campaigns help to dominate your competition.
Hologic Diagnostic Device Marketing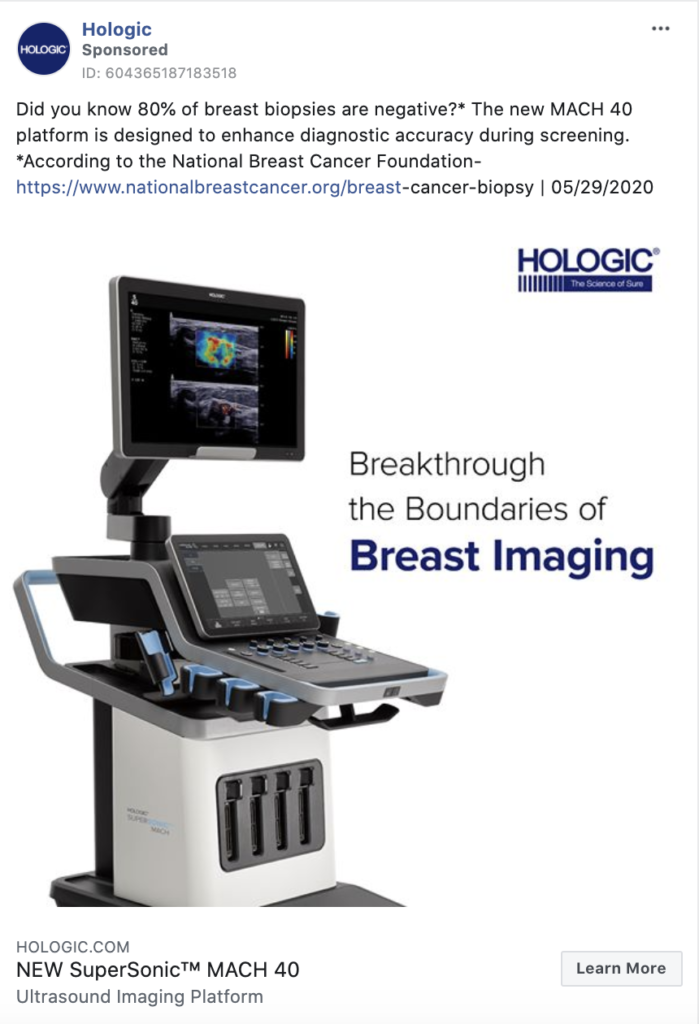 www.hologic.com
With a wide portfolio, Hologic offers customers many products. Based on statistics, the first device provides clear information about possible diagnoses. In the medical field, the clearer the results, the more reliable the product.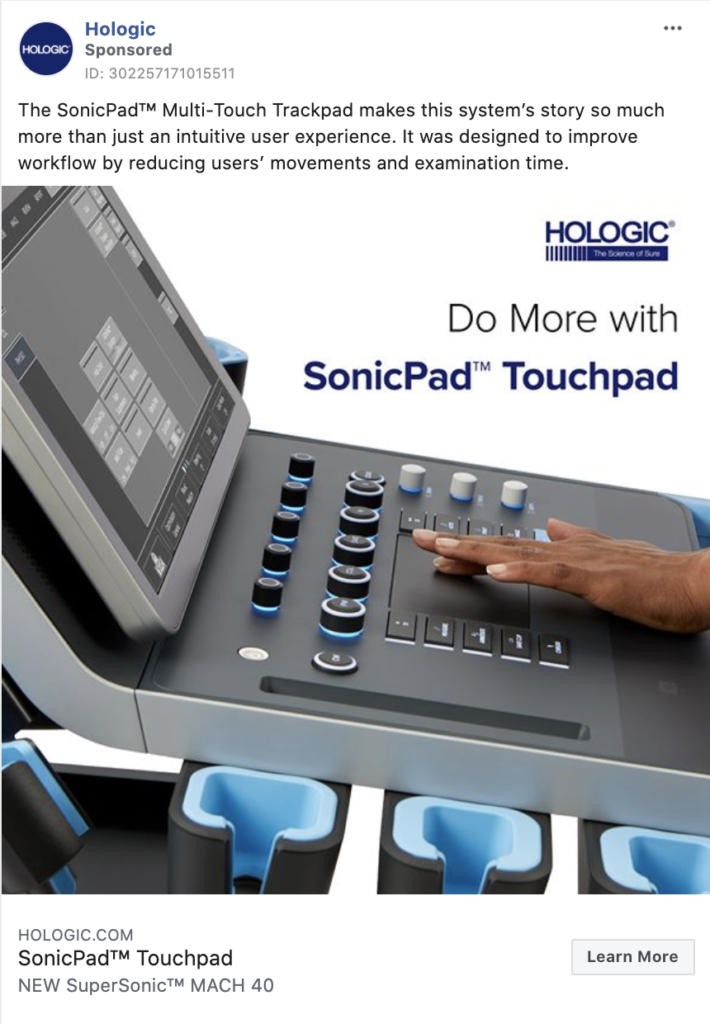 Hologic promotes SonicPad Touchpad with a plethora of benefits. Ask yourself, what benefits your product offers? Try to implement them in your advertising campaigns.
Coloplast Marketing Strategy Using Specific Stoma Devices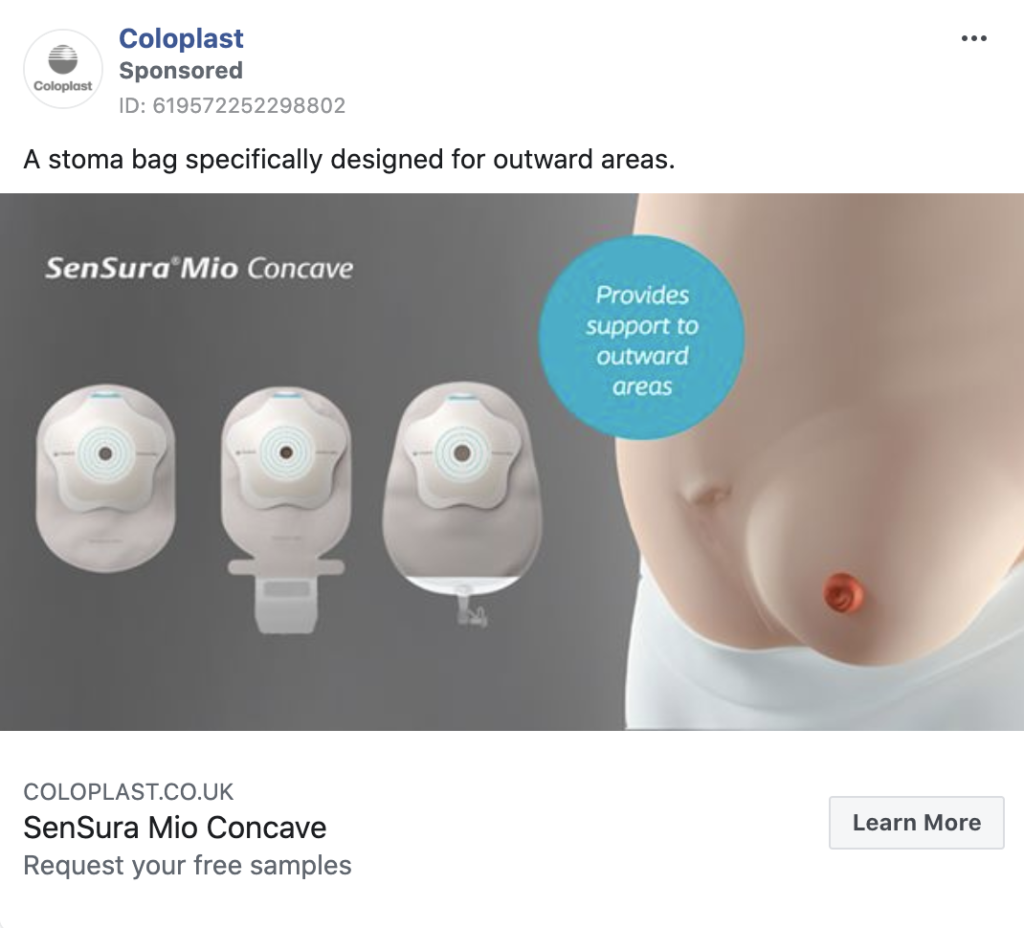 These medical devices allow us to design marketing campaigns for certain specific categories of patients. Also, targeting can be done depending on the profession, addressing only doctors who can perform such interventions.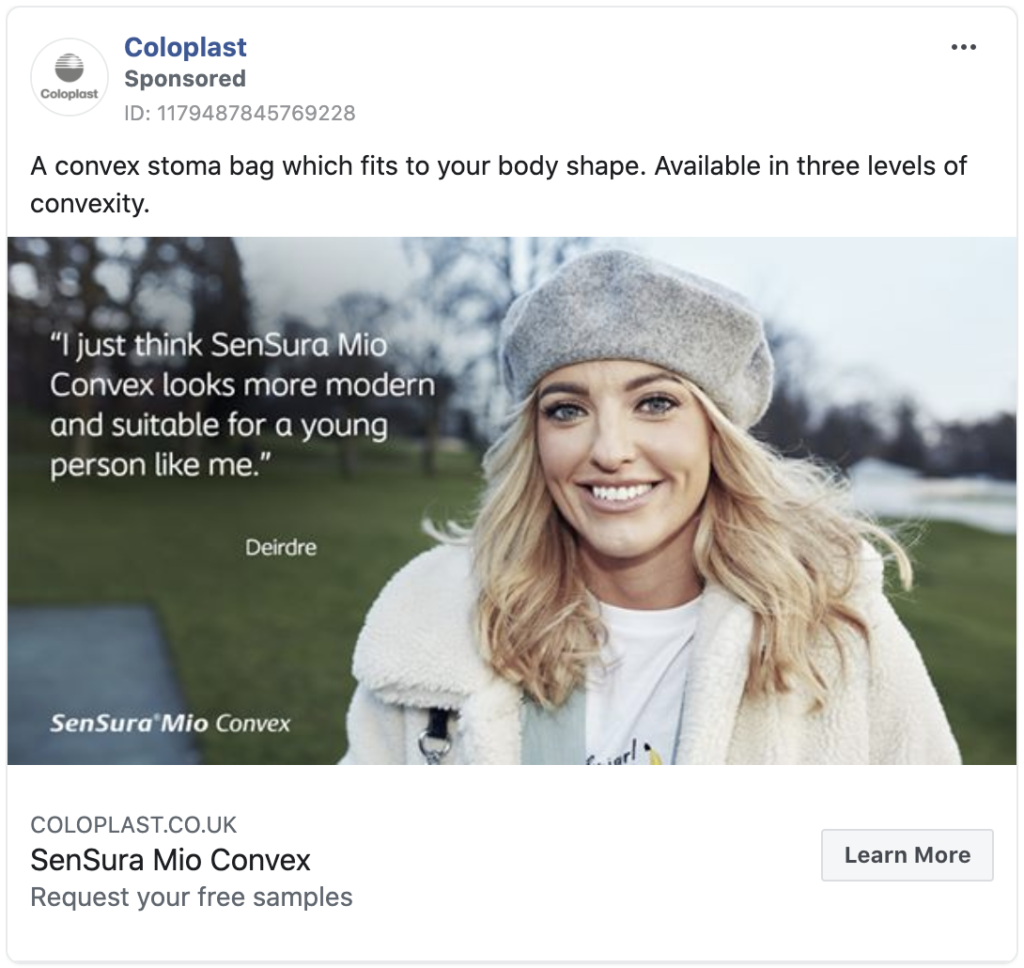 www.coloplast.us
Coloplast advertises its products through customer reviews. The brand highlights the customer's emotion after using the product, demonstrating the quality. Emotions and happy customers are the best marketing strategies for all industries.
Hillrom Using Remote Care Device Marketing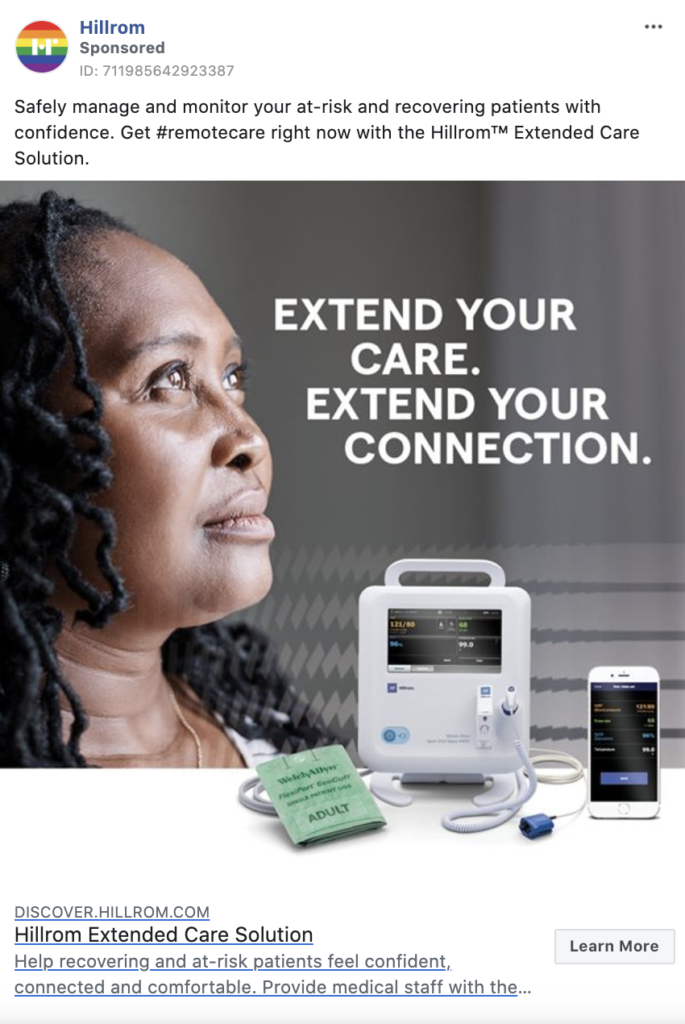 www.hillrom.com
The way Hillrom advertises differs from the rest of the companies. The brand uses two often publicized signs lately. The LGBT community but also a dark skin model. Lately, the interest in the two categories has increased significantly. In the online world, there are both positive and negative comments. This way, the company shows support for both communities and earns attention and respect.
Conclusions
The medical device industry just starts to realize the importance of paid social media marketing. We notice this from our research. Only a few companies advertise their brand and products. Meaning that there is a huge opportunity in front of you to make the first step and outperform your competitors. If you want to boost sales in a short time just show your product to a well-targeted audience. Use ads that explain what your products can do and why it's better. Additionally, show a few customers who express their opinion about your devices. If you want to reach more people with your ads, use a vertical format advertising.